A show that combines the comedic documentary elements of "Parks and Recreation," the legalese of "How to Get Away With Murder" and the everyone's-in-on-the-joke-except-for-you vibe of "The Truman Show"? Now wonder why the internet can't get enough of "Jury Duty."
"Jury Duty" is a comedy series streaming on Amazon Freevee that follows the inner workings of a jury in California. But what one juror, Ronald Gladden, doesn't know, is that his fellow jurors — and everyone else in the courtroom — are paid actors, and the case is completely fake.
"I came across an ad on Craigslist, actually," Gladden told Access Hollywood of how he came to be involved with the show. "It was pretty vague, it basically just said, 'We're doing a never done before, behind-the-scenes look at what it's like during the jury duty process."
The rest of the ad promised the filmmakers would film during deliberations to show viewers what the process was like, Gladden said, ensuring he wouldn't be suspicious of all the cameras in the courtroom.
The rest of the cast includes Kirk Fox, Susan Berger, Ishmel Sahid, Cassandra Blair and James Marsden, who plays himself as a prospective juror.
What is 'Jury Duty' about?
In the first episode, all of the prospective jurors share the same sentiment — how much they don't want to serve on the jury. One potential jurors announces he's racist in front of the judge, as Gladden looks on in shock and embarrassment.
Marsden, on the other hand, attempts to avoid being chosen by playing up his celebrity, including buying lunch for everyone and talking with Gladden about the movies he's been in. Gladden admits he never saw "Sonic the Hedgehog," but adorably comes back the next day telling Marsden he watched it last night and how much he loved it.
Marsden eventually moves onto some more dire measures, like calling the paparazzi on himself in the courtroom. As a result of his stunts, the judge orders for the jury to be sequestered to prevent a mistrial (and, of course, so Gladden couldn't use his phone and would be surrounded by the other actors 24/7, keeping him from realizing the trial isn't real).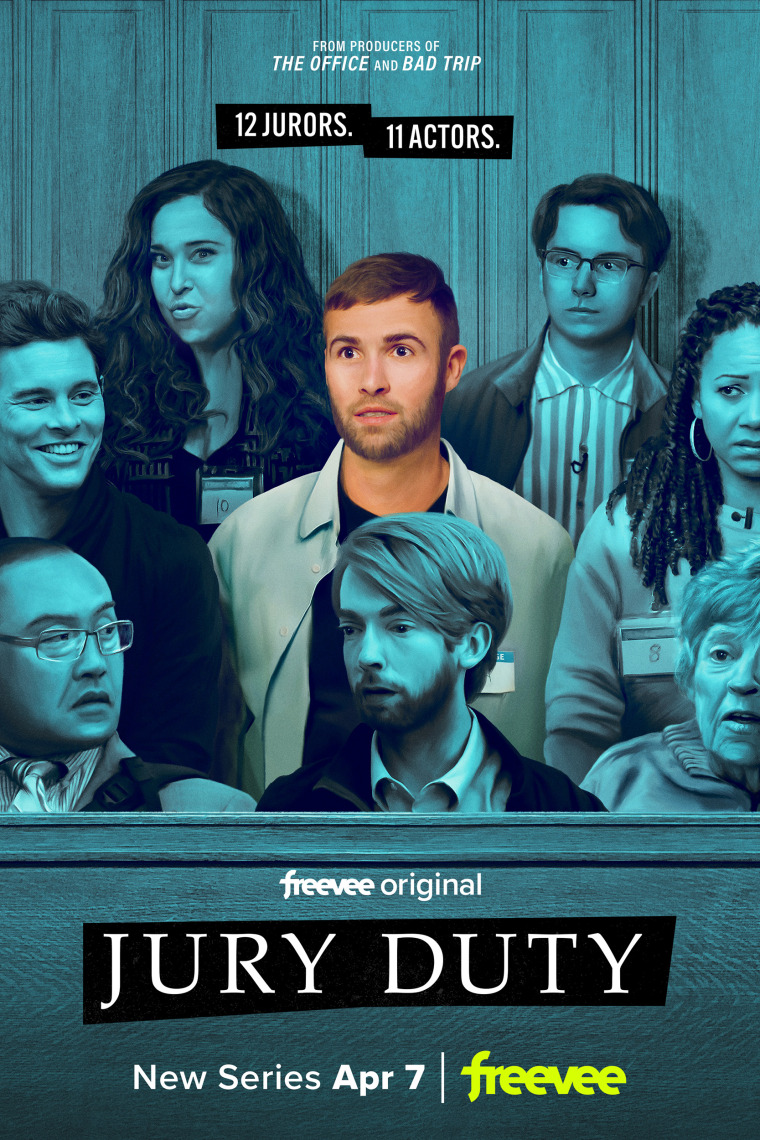 Marsden said in an interview with IndieWire the producers and showrunners told him the show isn't meant to be a prank show where the audience laughs at Gladden: "He's not the butt of a joke. We're the butt of the joke."
"If I saw any signs that he was tortured or that he was uncomfortable, I was ready to say, 'I'm out. Pull the plug.' And I was serious about it," Marsden added. "I can't sleep at night if I know that I'm making somebody, who doesn't know that any of this is fake, uncomfortable in any way."
Why the internet is obsessed with 'Jury Duty'
The show's antics — and Gladden's loving, golden retriever-like personality — has the internet simultaneously crying laughing and swooning.
"Right I think it's fairly safe to say that Ronald Gladden from #JuryDuty is one of life's truly nice, genuine people. The way that he treats all of the weird characters with so much respect and kindness is so heartwarming to watch," one Twitter user wrote.
"This show literally only works because Ronald is the greatest human being on earth," a person tweeted. "Like if I was him in half these situations, this would be a COMPLETELY different show!"
"Jury Duty gotta be one of the funniest shows i've ever watched and it's only aided by the fact ronald is such a lovely human being and every time they try to f--- with him he ends up being such a great guy LMFAOOO," another person said in a tweet.
And of course, memes of Gladden and his fellow jurors have already sprung up across social media sites.
How to watch 'Jury Duty'
The first four episodes of "Jury Duty" premiered on April 7, and six are now available to watch on Amazon Freevee. The final two episodes premiere on April 21.