Carrie and Brody are together again!
Former "Homeland" co-stars Claire Danes and Damian Lewis reunited on Feb. 27 at a premiere in New York City, 10 years after Lewis ended his run as U.S. Marine Sgt. Nicholas Brody following Season Three of the Showtime hit.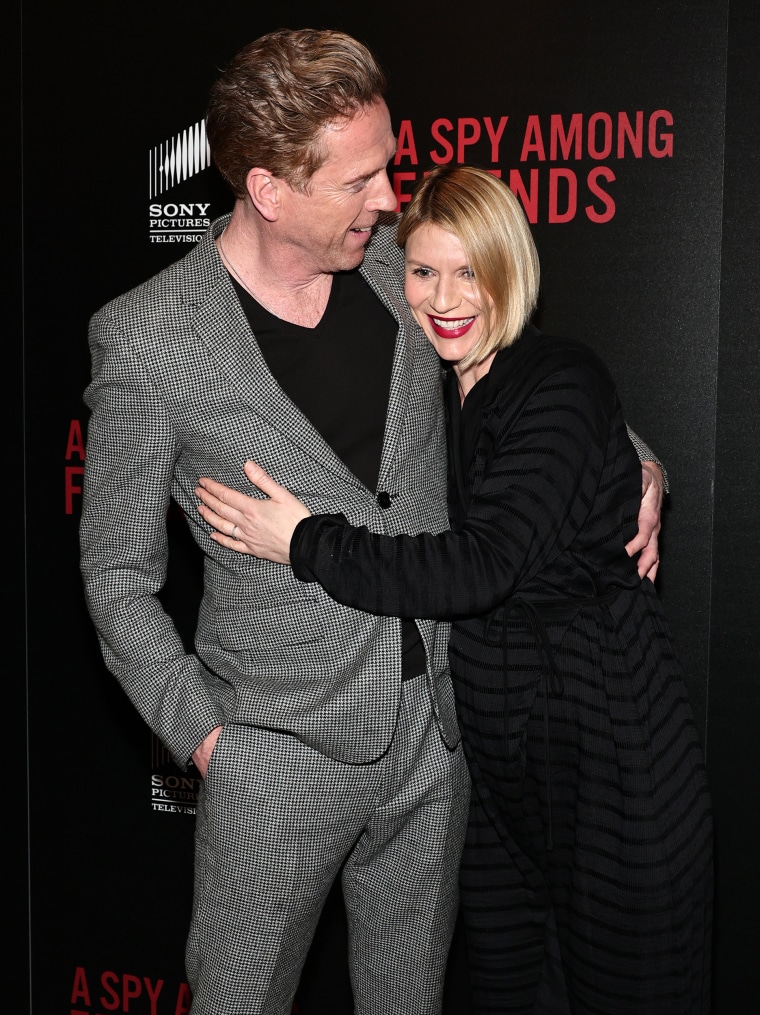 Danes, 43, played CIA officer Carrie Mathison for the show's eight-season run.
Lewis and Danes shared a sweet hug and some big smiles as they made it seem like 2011 all over again, when "Homeland" was one of the buzziest new shows on television.
The British actor played a war hero turned would-be terrorist who falls in love with Danes' bipolar CIA officer before his death at the end of Season Three.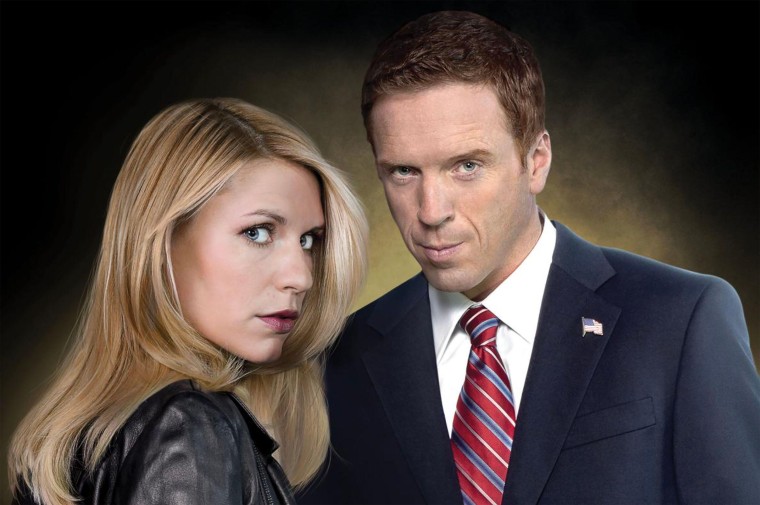 Lewis, 52, is now back in the espionage genre, as his reunion with Danes came at the premiere for the upcoming miniseries "A Spy Among Friends" on MGM+.
Lewis plays real-life MI6 intelligence officer Nicholas Elliott, who learns that his friend and fellow officer has been working as a double agent for Russia in a true-life scandal that occurred in the early 1960s.
Danes was there to show her support for her old co-star, appearing on the red carpet in a striped, charcoal jumpsuit showing off her baby bump.
Actor Hugh Dancy, the husband of the "Fleishman Is in Trouble" star, confirmed on TODAY last month that the couple are expecting their third child.