It's not HBO Max — soon it's just going to be Max.
Warner Bros. Discovery officially announced Max as the new name of its flagship streamer, lopping off the HBO part of the name as it mixes in a big bucket of new content from Discovery+ and other new original series.
The company announced the name change at a press event Wednesday, April 12, where it also revealed a slate of upcoming projects. The rebuilt Max (on the web at max.com) is set to launch first in the U.S. on May 23, featuring what the company promises will be an average of more than 40 new titles and TV show seasons every month.
According to the service's website, Max will be available in three different versions. The first two plans align with the existing HBO Max pricing, and WBD said current HBO Max customers will not see their pricing change (for now) when the new service debuts. The third tier, "Max Ultimate," expands to up to four streams and includes 4K content. The trio of options are: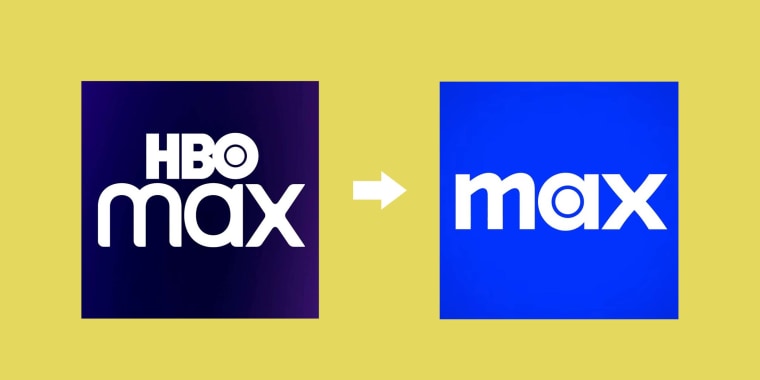 Max Ad-Lite ($9.99/month or $99.99/year): Two concurrent streams, 1080p HD resolution, no offline downloads, 5.1 surround sound quality
Max Ad Free ($15.99/month or $149.99/year): Two concurrent streams, 1080p HD, up to 30 offline downloads, 5.1 surround sound quality
Max Ultimate Ad Free ($19.99/month or $199.99/year): Four concurrent streams, up to 4K Ultra HD resolution, 100 offline downloads, Dolby Atmos sound quality
Warner Bros. Discovery in January hiked the price of HBO Max without ads from $14.99 to $15.99 per month in the U.S., while the ad-supported plan stayed at $9.99/month.
The Max Ultimate tier will have an expanded catalog of content available in 4K UHD including from franchises such as "Game of Thrones," "The Last of Us," "Harry Potter," "The Lord of the Rings," "The Dark Knight Trilogy" and more. In addition, all Warner Bros. movies released this year and in the future will also be available in 4K UHD when they arrive on Max following their theatrical windows, the company announced.
Why did the company decide to drop HBO from the HBO Max name? JB Perrette, president and CEO of global streaming and games for Warner Bros. Discovery, explained the thinking behind the rebranding — while saying HBO will be preserved as a brand within the Max fold.
Perrette said the newly rebuilt Max platform will be easier to use — with simplified navigation — and will have more personalization features than HBO Max. Max will feature a more prominent experience for kids, with a new default kids' profile for new subscribers along with accompanying parental controls. Max also will feature a new video-playback experience to deliver "smooth and cinematic video" to users, according to WBD.
The HBO Max name was announced in July 2019, back when WarnerMedia was part of AT&T. The idea at the time: The direct-to-consumer streaming service, which debuted in May 2020, included everything on HBO — the company's gold-standard premium cable network — plus a whole lot more stuff, including original series and library titles. (Unlike many of its peers, WarnerMedia eschewed the "+" naming fad.)
With Max, WBD is aiming to signal that the streamer's breadth of programming now is even broader, pulling in nonfiction favorites from the Discovery side of the house from brands including HGTV, Food Network, Discovery Channel, TLC and ID. While Max will incorporate a swath of new Discovery+ content, Discovery+ will continue as a standalone service (currently $6.99/month without ads and $4.99/month with ads). WBD appears to have made that decision so it wouldn't face having to impose a significant price hike on current Discovery+ customers by forcing them to upgrade to the combined service.
The retirement of the HBO Max name comes after more than a decade of HBO digital brand extensions. In 2010, the premium network launched HBO Go, an authenticated streaming add-on for subscribers of its linear pay-TV packages. In 2015, then-parent company Time Warner introduced the standalone HBO Now streaming service. Both HBO Go and HBO Now were phased out in 2020 with the launch of HBO Max.
With the name change to Max, Warner Bros. Discovery acquired rights to the domain name "max.com" earlier this year. Previously, it was registered to and used by Max International, a nutritional supplement products company. WBD had been kicking around the Max name change since last year.
Warner Bros. Discovery has not broken out HBO Max subscriber numbers after Discovery closed the WarnerMedia acquisition in April 2022. The media company said it ended 2022 with 96.1 million streaming customers worldwide, inclusive of HBO Max, Discovery+ and other services. WBD execs have said that by 2025, they expect the company to have 130 million global streaming subscribers and that its direct-to-consumer businesses will generate $1 billion in earnings before interest, taxes, depreciation and amortization (EBITDA).