Actor Harold Perrineau is revealing why his character slowly disappeared from "Lost." 
In the ABC series, Perrineau, known for his roles in "Oz" and "Romeo + Juliet," portrayed construction worker and artist Michael, who was stranded on the beach with his son, Walt (Malcolm David Kelley). Although Perrineau was one of the biggest names attached to "Lost," his character appeared less frequently over time. Recently, he revealed that he was fired after asking that Michael have "equal depth" compared to the other Oceanic Flight 815 survivors. 
In an excerpt from author and television critic Maureen Ryan's new book, "Burn It Down: Power, Complicity, and a Call for Change in Hollywood," published on Vanity Fair, Perrineau opened up about being written off the hit drama and his experience working with showrunners Damon Lindelof and Carlton Cuse. Perrineau, as well as multiple "Lost" actors and writers, are quoted in the book, (out on June 6) detailing a toxic environment behind the scenes.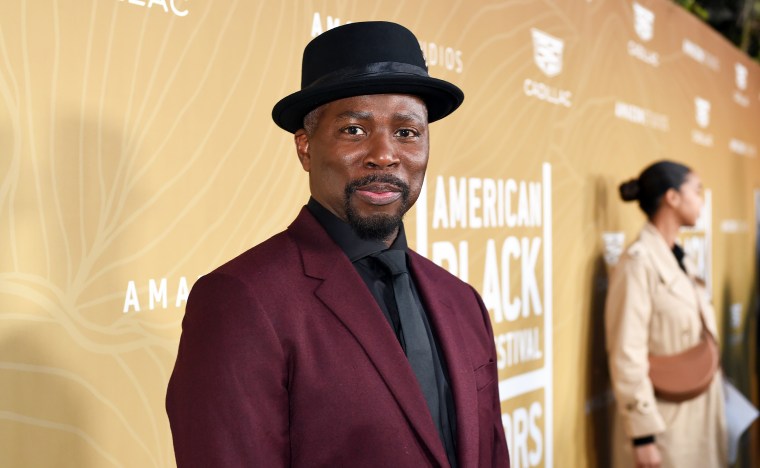 Lindelof, Cuse and ABC did not immediately respond to TODAY.com's request for comment.
The 59-year-old actor told Ryan that he joined the ensemble cast because the creative team crafted a story that "was really equitable" and highlighted all the characters. He recalled initially being "such a believer" until he noticed in the first season that Michael was not being featured. 
"It became pretty clear that I was the Black guy. Daniel (Dae Kim) was the Asian guy. And then you had Jack and Kate and Sawyer," he said. Jack, Kate and Sawyer were portrayed by Matthew Fox, Josh Holloway and Evangeline Lilly, all white actors.
Perrineau said the actors of color were also placed in the back row or on the ends during cast photo shoots. 
He remembered sharing his concerns with a producer. "'I don't have to be the first, I don't have to have the most episodes — but I'd like to be in the mix. But it seems like this is now a story about Jack and Kate and Sawyer,'" he said at the time. 
In response, Perrineau said the producer replied that "Lost" fans found Jack, Kate and Sawyer to be "relatable." 
Then came one particular storyline in Season Two that Perrineau said "was too much." 
He said he read a draft of a script that focused on Walt being kidnapped. Despite Michael being separated from Walt, Perrineau said the father only asked about his son's whereabouts once. 
"Michael's asking Sawyer questions about his past, about how he feels, but he never again mentions Walt," he shared. 
The actor explained why the writing was problematic. "'I don't think I can do that,'" he thought at the time. "I can't be another person who doesn't care about missing Black boys, even in the context of fiction, right? This is just furthering the narrative that nobody cares about Black boys, even Black fathers."
He said he addressed the storyline with Lindelof and Cuse in a phone call. Perrineau pointed out the differences in screen time and the shift from the creatives initially being eager to cast him, too. 
"If you're going to use me, let's work,'" he recalled telling the two showrunners. "I'm here to work. I'm good at my job and I'll do anything you want. Except be 'the Black guy' on your show."
He stressed the importance of showing Michael care about his son. In a rewritten script, Michael's scenes focused on his life before he landed on the island, but Perrineau said he sensed a change in his relationship with the showrunners.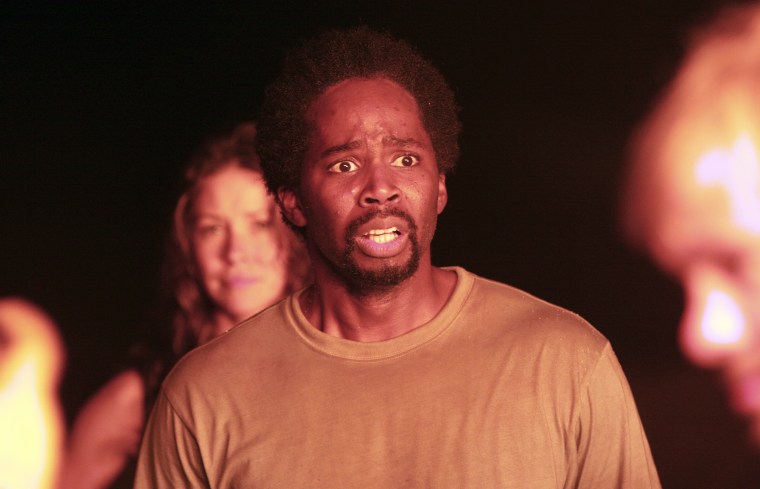 Before the Season Two finale was filmed, Cuse approached Perrineau and told him his character would not return for Season Three, the actor revealed. 
"I was f—ed up about it," Perrineau shared. "I was like, 'Oh, I just got fired, I think.'"
When he asked for an explanation, Perrineau said Cuse replied, "'Well, you know, you said to us, if we don't have anything good for you, you want to go.'" 
"I was just asking for equal depth," Perrineau told Ryan. "It was all very much, 'How dare you?'"
At the time, Perrineau did not know if Michael would appear in any future seasons. However, Michael later had a guest role in multiple Season Four episodes and popped up for one episode in the final season. 
Perrineau was not the only one who shared in "Burn It Down" that they were abruptly let go. Writer and producer Monica Owusu-Breen, who joined the writer's room for Season Three, likened the working conditions to a "hazing" situation while speaking with Ryan. 
"All I wanted to do was write some really cool episodes of a cool show. That was an impossibility on that staff," she said. 
Owusu-Breen continued, "There was no way to navigate that situation. Part of it was they really didn't like their characters of color. When you have to go home and cry for an hour before you can see your kids because you have to excise all the stress you've been holding in, you're not going to write anything good after that."
She said working on the set was similar to navigating "middle school," adding that it was "relentlessly cruel" and "nakedly hostile." 
"I've never heard that much racist commentary in one room in my career," she said. 
Ryan provided examples of some of the comments Owusu-Breen said she heard while working on the show, including "no grandparent wants a slanty-eyed grandchild" when a staff member adopted an Asian child and Lindelof allegedly claiming Perrineau "called me racist, so I fired his ass."
Owusu-Breen and her writing partner at the time, Alison Schapker, were later fired. "I was so happy to be fired," Owusu-Breen shared.
Writer Javier Grillo-Marxuach did not have too many positive memories of his time on the set of "Lost," either. He quit the show after Season Two. 
"Let me say it loud and clear: It was that bad, and no one did anything because retribution was a constant and looming presence," he said in Ryan's book. 
Ryan spoke to Lindelof multiple times about the allegations from Perrineau, Owusu-Breen and others. 
"My level of fundamental inexperience as a manager and a boss, my role as someone who was supposed to model a climate of creative danger and risk-taking but provide safety and comfort inside of the creative process—I failed in that endeavor," Lindelof said in 2021. 
Specifically speaking about Perrineau, he said he did not remember "ever" commenting "so I fired his ass." 
"What can I say? Other than it breaks my heart that that was Harold's experience," the "Mrs. Davis" co-creator said. "And I'll just cede that the events that you're describing happened 17 years ago, and I don't know why anybody would make that up about me."
Lindelof acknowledged the discrepancy in screen time given to some of the white actors. 
He said: "Every single actor had expressed some degree of disappointment that they weren't being used enough... That was kind of part and parcel for an ensemble show, but obviously there was a disproportionate amount of focus on Jack and Kate and Locke and Sawyer — the white characters. Harold was completely and totally right to point that out. It's one of the things that I've had deep and profound regrets about in the two decades since."
Cuse addressed the accusations in a written statement via a PR representative. 
Although he wrote he was not present and did not hear the comments Ryan mentioned to him, he said, "I deeply regret that anyone at 'Lost' would have to hear them. They are highly insensitive, inappropriate, and offensive."
His statement said: "It breaks my heart to hear it. It's deeply upsetting to know that there were people who had such bad experiences. I did not know people were feeling that way. No one ever complained to me, nor am I aware that anybody complained to ABC Studios. I wish I had known. I would have done what I could to make changes."
Both Cuse and Lindelof told Ryan that Kelley's growth spurt while filming the show limited Michael and Walt's storylines. "We did not know how to solve this problem other than to resolve Michael's story at the end of Season Two," Cuse wrote. 
Cuse also denied that Perrineau was fired and said the actor was switched from being a main cast member to a recurring role.