Kevin McKidd's "Grey's Anatomy" character, Owen Hunt, has had his fair share of heartbreak.
Now, as the show is in its 19th season, he's on his third marriage, having previously tied the knot with Cristina Yang (Sandra Oh) and Amelia Shepherd (Caterina Scorsone).
Then, last season, Hunt wed his longtime friend-turned-lover-turned-wife, Teddy Altman (Kim Raver).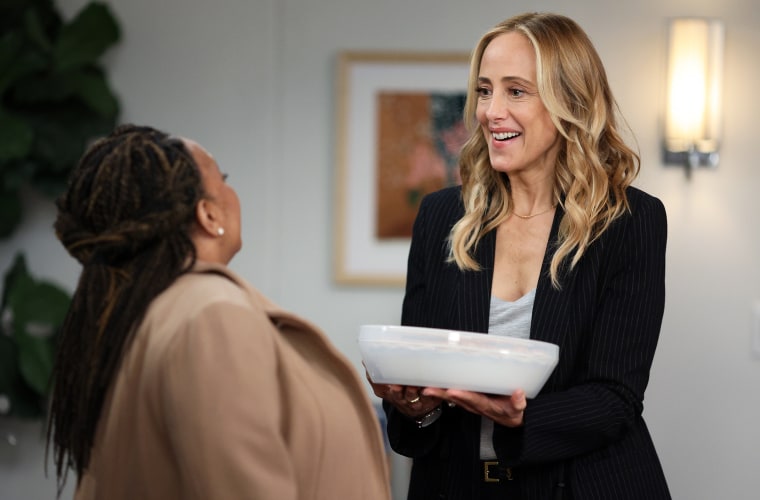 The two characters have had such a long, difficult history together. But at a "Grey's Anatomy" Paleyfest event April 2 in Hollywood, McKidd told TODAY.com that he is rooting for Hunt and Altman to be endgame.
The long and the short of their relationship is that Altman was Hunt's best friend and colleague from when he was in the U.S. Army. But feelings between the two lingered over the years.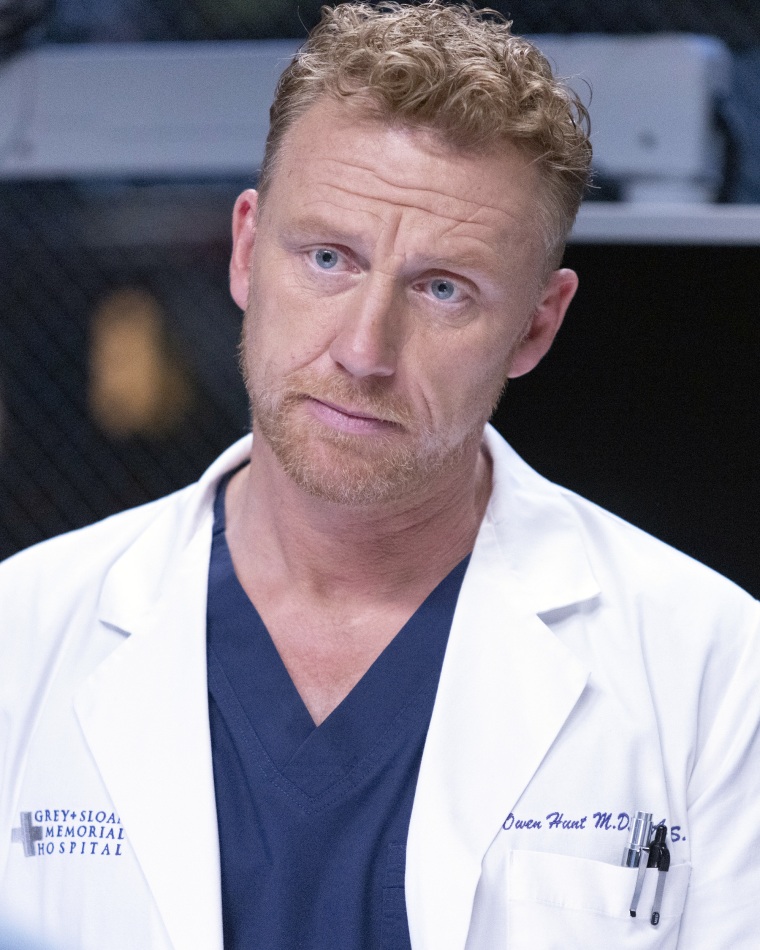 After Yang leaves the show for good, Hunt dates and marries Amelia Shepherd. At one point, when Shepherd and Hunt are going through a rough patch, she tells him to leave and go be with Altman.
After a one-night stand, Altman learns she was his second choice and sends Hunt on his way, only to realize later she is pregnant with his child. The two have the baby, though they still do not get together or married for a few more seasons. After many will-they-or-won't-they moments, the two finally tie the knot at the beginning of Season 18.
Soon after they got married, however, the two had to go on the run because Hunt was administering end-of-life medicine to veterans and got caught. The two began fighting pretty often.
The rough patch was, well, rough for the two, but McKidd says he hopes they can get through it.
"We're starting to see them fall back in love and really find each other again," he tells TODAY.com. "They're such a long running couple and they've been through so much. And I know that they've been through a really rough time."
"It seems like there's the grassroots of them reconnecting and maybe they're going to be OK," he adds. " I'm rooting for them."
After 19 seasons and with a 20th in the works, the cast of "Grey's Anatomy" did not seem to think there is an end in sight for the show.
Several of the actors tell TODAY.com that they think it will keep going for years, even with the departure of its titular character, Meredith Grey, played by Ellen Pompeo.
McKidd himself plans to stick around — after all, he says, he thinks the show has "maybe at least 10 more years."