We can Polar Bear-ly believe the latest celebrity to be unmasked on "The Masked Singer."
Legendary DJ and rapper Grandmaster Flash was unveiled as the Polar Bear on the March 1 episode of the Fox show.
The audience and panelists went into a frenzy when they saw the hip-hop icon, who told host Nick Cannon he was excited to be a part of the show.
"In the world today, there's a lot of sadness. And when I've seen this show, on a rough day I have for business, I was laughing," he said. "It actually had me laughing and it allows you to let your guard down and just have fun. It's a great show."
Panelist Nicole Scherzinger deserved some major respect, too. She was the only one to correctly guess it was Grandmaster Flash.
"Your energy is so infectious. That's what it's all about," she told him after his identity was revealed.
"You're spreading the real message, just like your song 'The Message,'" she said, referring to his landmark 1982 song with the Furious Five, which, in 2007, became the first hip-hop group inducted into the Rock & Roll Hall of Fame.
Grandmaster Flash performed Blondie's "Rapture," an appropriate choice, given how she name dropped him in the 1980 track, which proved to be a watershed moment for him.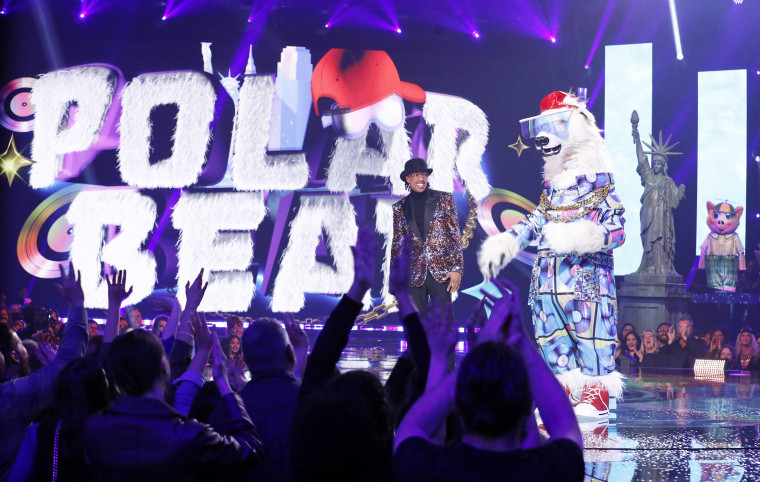 "I was introduced," he told the New York Daily News in 2016. "So now ...white people and people of other colors were, 'Who is Flash?' So she tremendously opened the door."
Flash said getting dressed as the Polar Bear was an experience he won't soon forget.
"I had a great time," he told the show. "Definitely unusual. Something I've never done before. It was really great."
Grandmaster Flash's performance follows that of another icon: Dick Van Dyke. The award-winning actor, 97, opened the current season as the Gnome.