As fans look forward to the highly anticipated (and inevitably emotional) final season of "Marvelous Mrs. Maisel," Amy Sherman-Palladino is reflecting on her "Gilmore Girls" days.
The creator recently spoke to TODAY.com ahead of Season Five of "Marvelous Mrs. Maisel," which premieres on April 14 on Prime Video.
With the show's 7-year run coming to an end, Sherman-Palladino got candid about her "emotionally fragile" state and looked back on another one of her shows, "Gilmore Girls," which she says foreshadowed the future success of "Marvelous Mrs. Maisel."
Taking place in the fictional Connecticut town of Stars Hallow, "Gilmore Girls" rolled out its first season in 2000. Fans quickly fell in love with the quirky mother-daughter duo that is Lorelai and Rory Gilmore (Lauren Graham and Alexis Bledel).
They lived in a picturesque place where everyone knew everyone's business. At the table at Luke's Diner, fights were duked out, peace offerings were brokered and future love interests blossomed (IYKYK).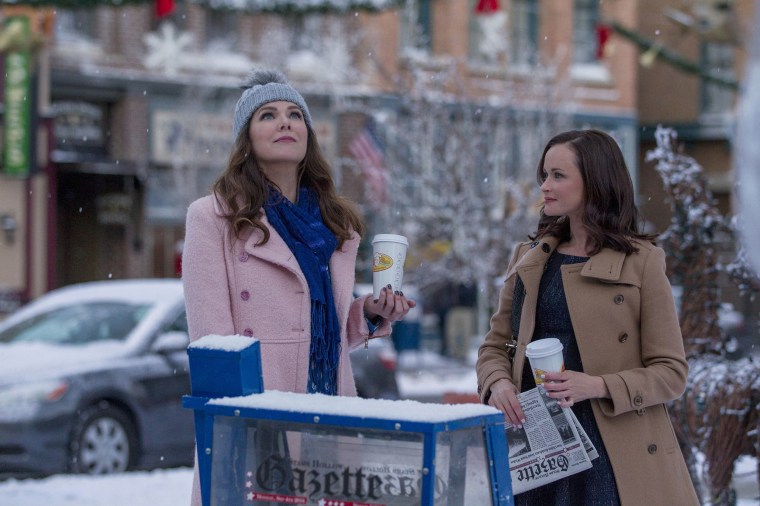 But behind the complicated plot was a lot of script with little time, limited resources and budget, and a set in Burbank, California, that needed to look as though it was straight out of a New England storybook.
"'Gilmore Girls' is where we cut our teeth and walk and talks out of necessity because we literally had so many pages to shoot and so little time to do it," Sherman-Palladino tells TODAY.com of the notoriously fast-talking show.
But the creator had a secret weapon: "Gilmore Girls" star Lauren Graham, whom Sherman-Palladino describes as a "mad scientist."
"We had the demon that is Lauren Graham, who can literally sit down in a makeup chair and learn 10 pages of dialogue in a hot second, she's kind of a mad scientist," she says. "That started the sort of freedom of the movement and connecting the words with motion and one-liners."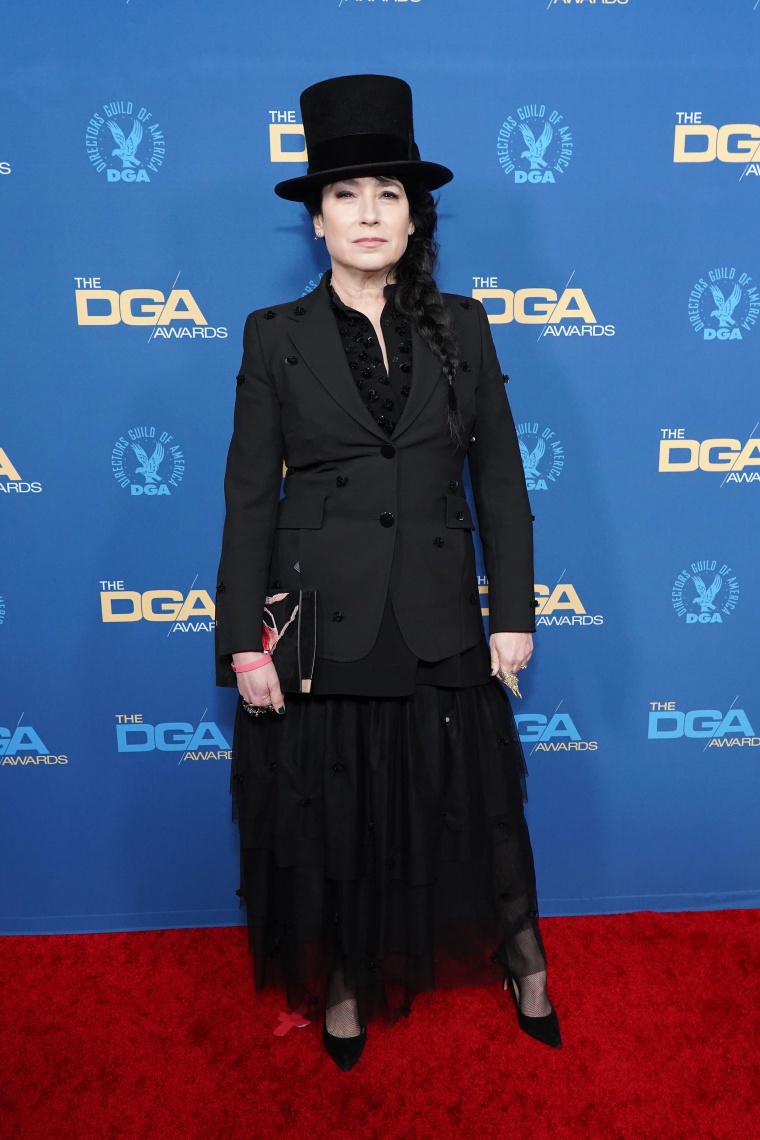 "Gilmore Girls" became notorious for its quick-moving conversational style and quips (sound familiar, "Mrs. Maisel" fans?), and as the show continued to gain rhythm and flow, she and her team started feeling "more ambitious" toward the TV series and beyond.
"We were always saying, 'Wouldn't it be great to have the budget to do this for real and be able to paint out the Burbank mountains because we're in Connecticut? It was a lot of 'if only we' and 'someday we.' And 'Maisel' was that opportunity."
Sherman-Palladino envisioned bringing a comedy to "a sort of MGM musical scale" that elevated the "beauty" and "scope" of her and her husband Daniel Palladino's storytelling (who served as writer and producer on "Gilmore Girls" and currently works on "The Marvelous Mrs. Maisel").
A lighthearted, humorous storyline that resonated with an audience, just as "Gilmore Girls" did, but with the resources to "make it a bigger world."
"The Marvelous Mrs. Maisel" was the dream born out of the fuel that "Gilmore Girls" provided. As Sherman-Palladino says, "It started in Burbank and it ended at 30 Rock," giving a nod to Rockefeller Center in New York City where Midge, Susie and the rest of the gang wrap up the series in a final effort to make their dreams come true.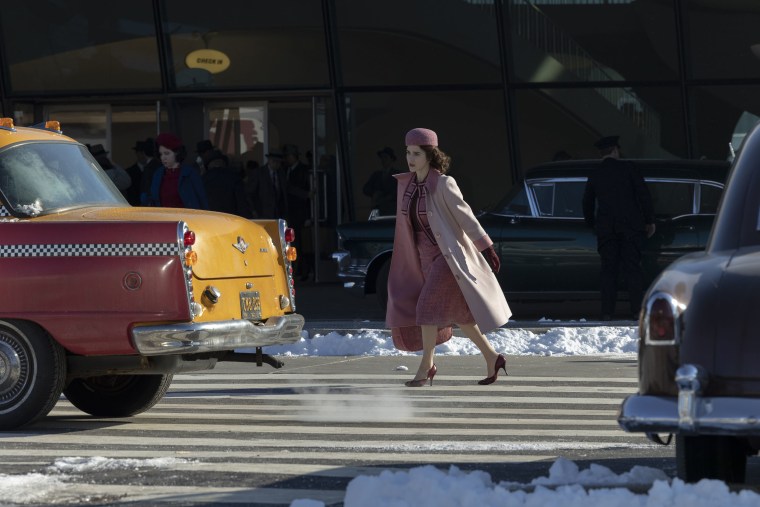 Sherman-Palladino expresses how "nightmarish" it is to say "Thank you, and goodnight" to such a "special show."
"It's a very special bunch of people and you get used to talking to them and seeing their faces, and without them you just feel sort of like the world is ending," the creator shares, saying that she's "very emotionally fragile."
One moment she'll hold onto is the last day of filming, which the entire cast spent together.
"We did, I will say, have a last day that was as good as a very emotional end could possibly get. We devised it so that everyone had to be in on the last day ... so that when I said, 'That's a wrap,' we were all together, and we could all sort of like, cry and and throw up and whatever else was necessary ... It was a very special last day."
As far as what's next for her after tackling "Marvelous Mrs. Maisel"?
"Now we're going to go back and reshoot every episode of "Gilmore," Palladino jokes. "Every single one of them to bring up the production ... that's the next seven years."
But as a wise woman once said, tits up! Never say never.