Legendary sitcom director James (Jim) Burrows, who helmed more than a dozen episodes of "Friends," is remembering the brilliance of Matthew Perry, who died last month at age of 54.
"He was incredibly inventive. He was inventive with how he did a line," he told TODAY in an exclusive interview that aired Nov. 2
Burrows, who directed the first four episodes of "Friends," knew early on that Perry, who portrayed sarcastic Chandler Bing on the classic sitcom, was gifted.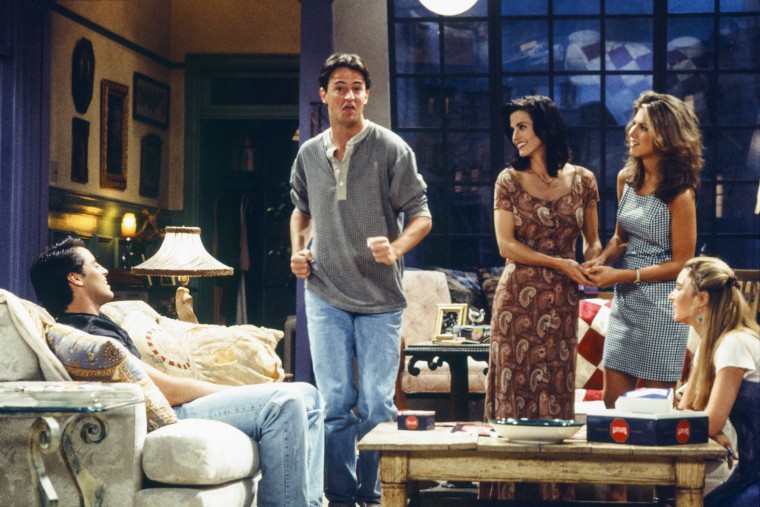 "Wow. The reading around the table. Matthew had a certain way of turning a line,' he said.
The death of Perry, who garnered an Emmy nomination for his work on the show, stunned Burrows.
"I had to have a couple of days to just let it soak in. He was part of a family and he was the first one to not be part of that family anymore," he said.
"Friends" co-creator Marta Kauffman said Perry's death had left her in "utter shock" and his co-stars on "Friends" released a statement in the wake of his death saying they were "utterly devastated." Burrows said the cast was equally crushed.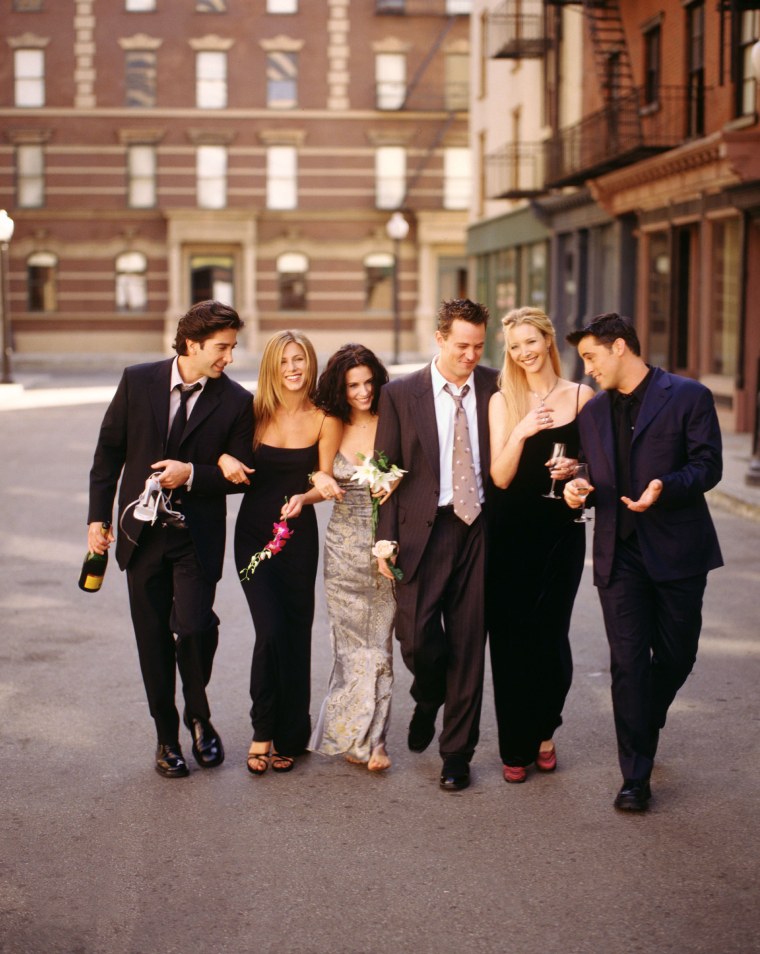 "I had texted the girls the day we found out," he said. "They were destroyed. It's a brother dying."
Burrows was there before "Friends" became a phenomenon and he knew the show would take off.
"I took them to dinner at Spago and this is a true story. And I said to the six of them, 'Put your seatbelt on because this is your last shot at anonymity,'" he recalled.
Burrows, who is known for directing legendary shows like "Cheers," "Frasier," "Will & Grace" and "Taxi," also says Perry mirrored Chandler in a lot of ways.
"He was really funny. He was a little awkward, too. Chandler was awkward. And  Matthew was awkward. So it was a perfect, perfect meld."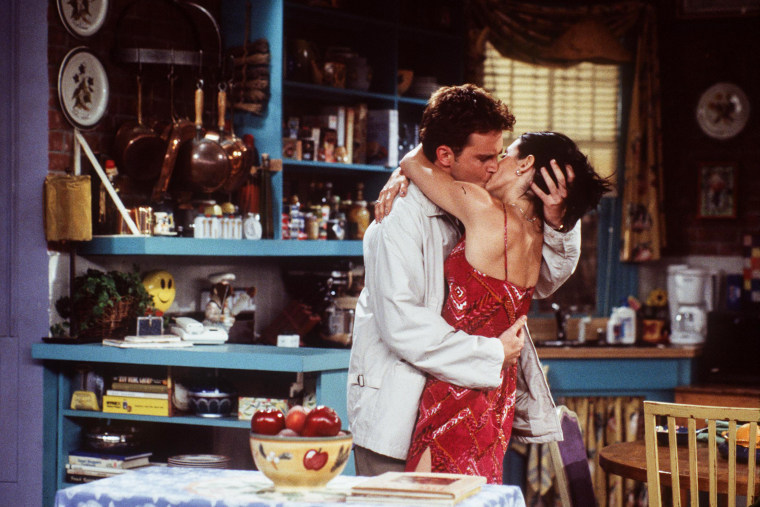 Burrows points to a famous episode in which Chandler gets stuck in an ATM vestibule with Victoria's Secret model Jill Goodacre to highlight just how comedically talented he was.
"His facial expressions were amazing and Matthew could always cut to his face," he said. "He was always aware that even though he wasn't speaking, he was on camera."
And while Perry made being funny appear effortless, he struggled off camera in a well-known battle with addiction, noting that starring on "Friends" helped save his life.
"We were so proud of him these last couple of years that he was making a remarkable recovery," Burrows said.
Burrows says Perry's death is "so sad" and knows exactly how he wants him to be remembered.
"As a wonderful actor, a funny man and a dear friend to a lot of people," he said.