After 21 seasons, one of the kings of daytime is calling it quits.
"Dr. Phil" — the long-running talk show that features Dr. Phil McGraw, 72, doling out advice to dueling couples, parents, teens, and folks with various substance abuse or mental health issues — will come to a close after the current 2022-2023 television season, CBS Media Ventures confirmed in a statement on Jan. 31 to NBC News.
The release, which noted McGraw has worked in television for more than a quarter of a century after getting his start on "The Oprah Winfrey Show" in the late '90s, specifically said McGraw is "choosing to exit daytime for new ventures."
"I have been blessed with over 25 wonderful years in daytime television," McGraw said in the release. "With this show, we have helped thousands of guests and millions of viewers through everything from addiction and marriage to mental wellness and raising children. This has been an incredible chapter of my life and career, but while I'm moving on from daytime, there is so much more I wish to do."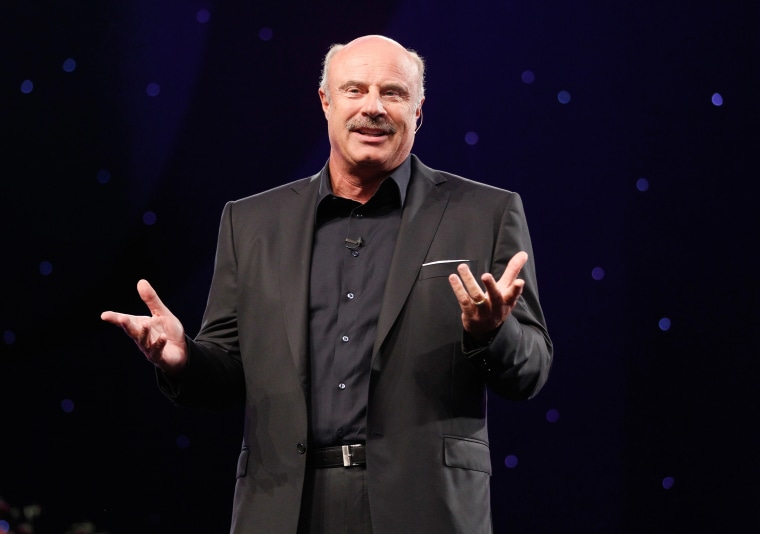 The release added that McGraw, who is an executive producer on his titular show, will "focus on prime-time programming" in the immediate future and "plans to announce a strategic prime-time partnership, scheduled for an early 2024 launch."
"I am compelled to (engage) with a broader audience because I have grave concerns for the American family, and I am determined to help restore a clarity of purpose as well as our core values," McGraw adds in the release.
Variety reports that despite fewer and fewer viewers watching linear TV, "Dr. Phil" is still the second most-watched daytime show on air, averaging about 2 million viewers per episode, which run for one hour Monday through Friday.
"Phil is a valued partner and member of the CBS/King World family, and while his show may be ending after 21 years, I'm happy to say our relationship is not," said Steve LoCascio, president of CBS Media Ventures, in the press release. "Phil changed the daytime landscape as the force behind one of the most popular talk shows ever on daytime TV — We plan to be in the 'Dr. Phil' business with the library for years to come and welcome opportunities to work together in the future."
CBS Media Ventures will offer stations the option to air episodes of the long-running show as re-runs and the release notes plans to dress them up with "new content such as wrap-arounds and intros by McGraw, as well as guest updates."
"Dr. Phil" — which has been on the air since September 2002 — has provided over $35 million in resources for its guests off-camera, after appearing onstage, CBS noted in the release.
Before appearing on Winfrey's show, McGraw founded a company that used forensic psychology to evaluate potential jurors — a story that inspired the CBS show "Bull," which starred Michael Weatherly and ran from 2016 to 2022. McGraw was credited as an executive producer on that show and another recently discontinued daytime show "The Doctors."
McGraw is currently the executive producer of "So Help Me Todd," a scripted mother-son legal drama that airs Thursday evenings on CBS starring Marcia Gay Harden and Skylar Astin.
He's also the host of two podcasts — "Phil In The Blanks" and "Mystery & Murder: Analysis by Dr. Phil."