Following his frightening cardiac arrest in January, Buffalo Bills' Damar Hamlin joined his little brother out for a very special night, appearing as guests on "The Masked Singer."
As a heartwarming surprise for the March 15 episode, the NFL safety's brother, Damir, gets to meet Elmo and the "Sesame Street" gang, the guest stars of Wednesday night's show.
In a preview clip shared with People, Damir walks out of a stage door and sits beside Elmo, who asks him for his name. "Damir" then appears in big, furry letters on the screen.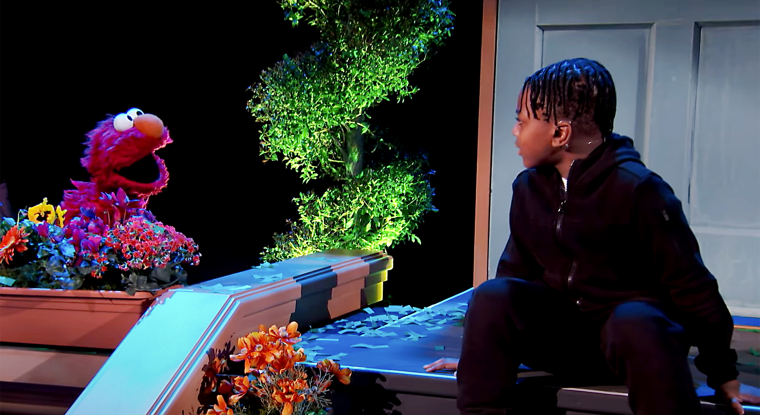 After Damir shares that he's at the show with his brother, the judges panel looks on in shock as Damar Hamlin walks on stage with a football.
Standing in front of the table, judge Ken Jeong tells the 24-year-old, "I'm just so glad you're here, but more importantly I'm just so glad you're healthy. The whole world loves you. The whole world loves you."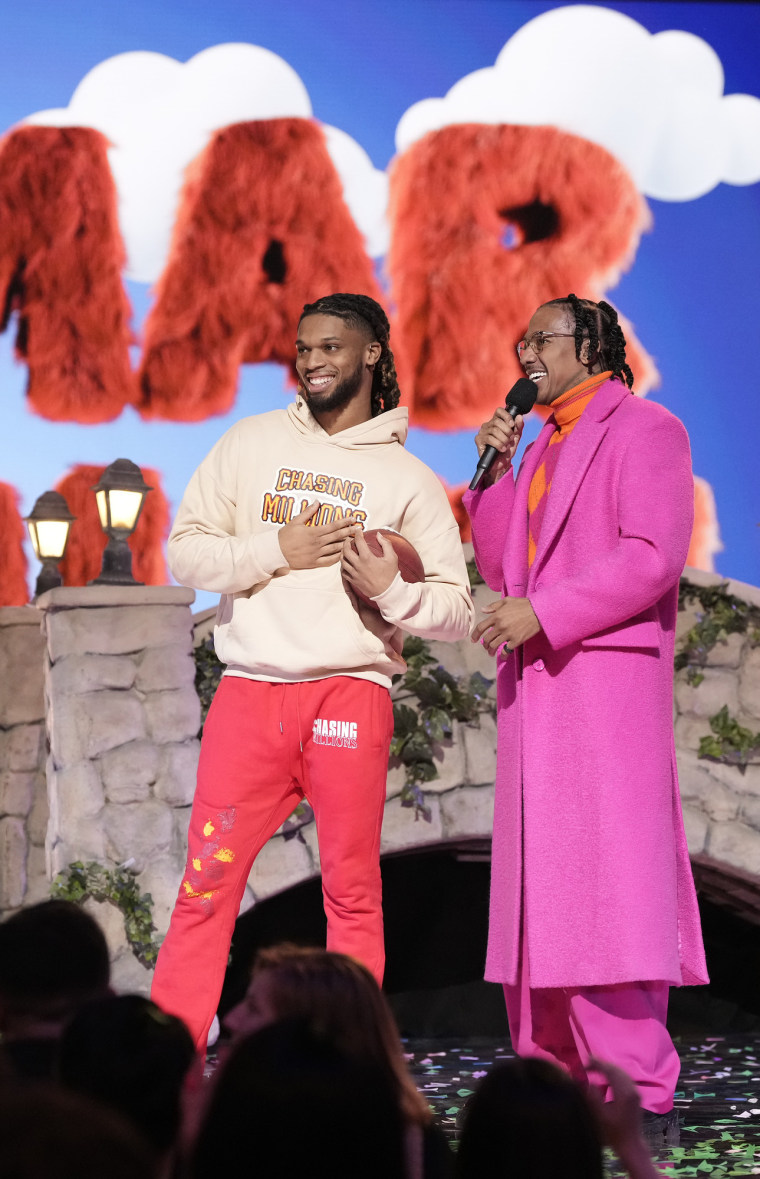 With a hand over his heart, Damar Hamlin thanked Jeong as the audience burst into applause. "The Masked Singer" host Nick Cannon then asked the player why he's there that night.
"Mainly because my brother — that's my world. I put family first," he said. "He loves 'Sesame Street' more than most things, so we had to make it tonight."
Though the episode is set to premiere Wednesday, People reported that Damar Hamlin filmed the appearance just weeks after his cardiac arrest on the field during a matchup against the Cincinnati Bengals.
On Jan. 2 during a "Monday Night Football" game, Damar Hamlin collapsed on the field after tackling Bengals wide receiver Tee Higgins.
After receiving CPR from a Bills' training staff member, he was rushed to the hospital via ambulance. Following improvements in recovery and a transfer to a Buffalo hospital, the safety was subsequently released from medical care.
He has since thanked friends, family and fans for support and appeared at the Bills' playoff game to cheer on his teammates.
Most recently, Damar Hamlin attended the Super Bowl matchup between the Philadelphia Eagles and the Kansas City Chiefs in February.