Cole Sprouse is opening up about his relationship with ex-girlfriend Lili Reinhart.
The "Suite Life of Zack & Cody" star recently appeared on the "Call Her Daddy Podcast," and even though the full episode won't be released until Wednesday, March 8, a preview clip was posted on Instagram and it showed Sprouse answering a few questions about his "Riverdale co-star."
While talking about their breakup, Sprouse, 30, said that it was "really hard" to split with Reinhart seeing that they worked together.
"I know we both did quite a bit of damage to each other," he said.
When host Alex Cooper asked him why the relationship ended, Sprouse then took a long drag of his cigarette before the video ended.
But even though fans will have to wait to see what his answer is, Sprouse did talk about his past relationships and said that he's been cheated on in "almost every single one" of them.
After meeting on the set of "Riverdale," Sprouse and Reinhart dated on and off for three years before they ultimately called it quits in January 2020.
However, Sprouse waited until August of that year to break the news to his fans.
"Lili and I initially separated in January of this year, deciding to more permanently split in March," he wrote on Instagram. "What an incredible experience I had, I'll always feel lucky and cherish that I had the chance to fall in love. I wish her nothing but the utmost love and happiness moving forward. All I'll say about it, anything else you hear doesn't matter."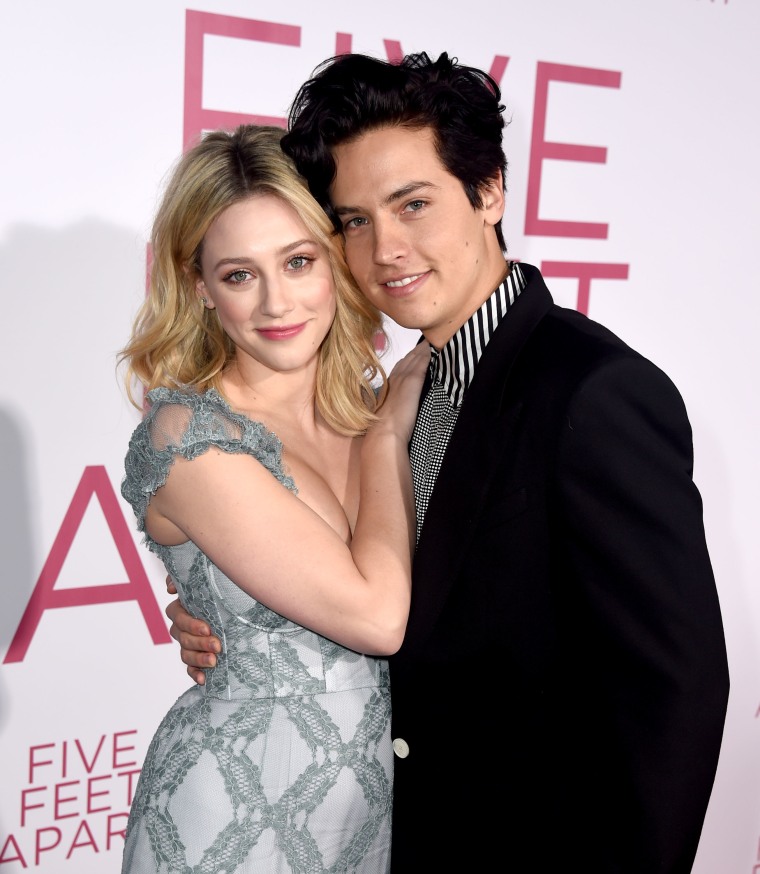 "Also her movie comes out soon!" he continued while referencing Reinhart's flick "Chemical Hearts."
"I'm sure she's just as incredible in it as everything else she does. Thanks guys ❤️," Sprouse concluded.
After the breakup, Reinhart took to her joint TikTok account with "Riverdale" co-stars Camila Mendes and Madelaine Petsch and made a funny video with Mendes about their dating lives.
On top of the March 2022 clip they wrote, "Us trying to figure out how to date people we don't work with."