ABC's hit reality series "Claim to Fame" has ended its second season after revealing a group of celebrity relatives all summer long.
The competition show, which premiered in July 2022, introduced 12 contestants who all shared one secret: They have a famous relative. Each episode, the contestant competed to win immunity and receive bonus clues that helped them figure out their opponents' famous relatives.
Season One included relatives of Simone Biles, Zendaya, Cindy Crawford and more celebrities. In the season finale, Keke Palmer's sister, Loreal Chanel "L.C." Palmer, was crowned the winner. As the last contestant standing, L.C. Palmer walked away with the cash prize of $100,000. 
Season Two included some surprising new twists. Co-hosts and brothers Kevin Jonas and Frankie Jonas revealed in Episode One that contestants would receive erroneous clues, which guided some of them in the wrong direction.
In another change from Season One's format, viewers were in the dark all season. The audience learned the identity of the A-list relatives, along with the rest of the cast, at the end of each episode. 
Season Two kicked off with a tearful exit, and ended with all the contestants coming together to celebrate the winner. Read our episode-by-episode break down and find out who was named the winner of "Claim to Fame" Season Two.
Week 1 - Carly Reeves
Who is Carly Reeves related to? Tom Hanks is her uncle.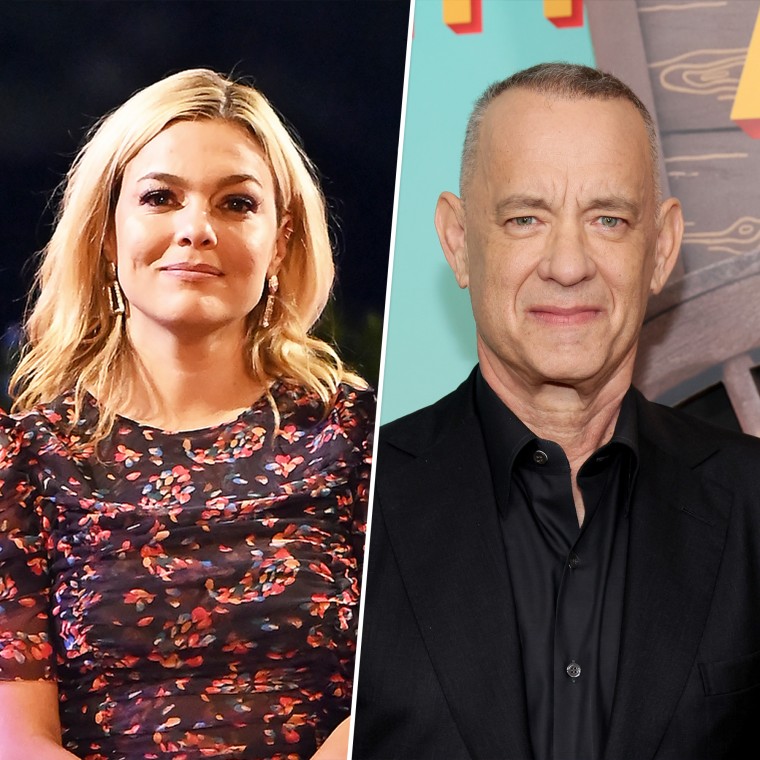 Carly was eliminated in the season premiere after cast member Hugo correctly guessed Reeves is the niece of the two-time Oscar winner.
Carly sobbed and stormed away from the set as the other contestants gasped. While packing her bags, Carly ranted about the clues on the show — one of which being a bench as a nod to "Forrest Gump" — being too "obvious." 
"Why a bench? There's literally no reference to benches in any other movie," she cried. "I didn't even get to do any challenges!" 
She continued, "I don't deserve this! I should have more camera time. I should be here longer." 
Week 2 — Travis Tyson
Who is Travis Tyson related to? Neil DeGrasse Tyson is his father.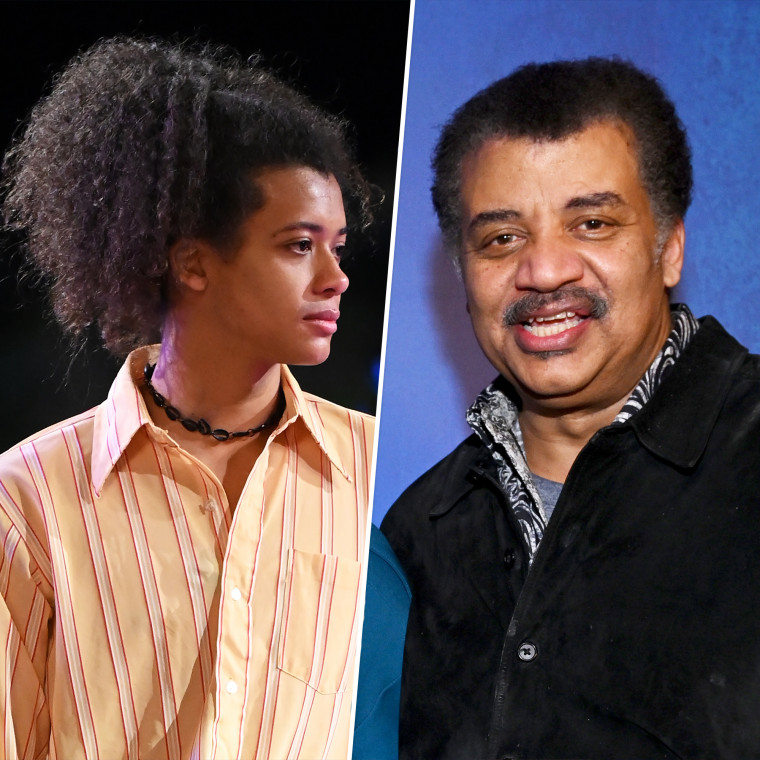 After landing in the bottom, contestant Gabriel chose Travis as his target for the Guess Off.
Gabriel correctly guessed that Travis is the son of astrophysicist Neil DeGrasse Tyson, causing the rest of the cast to dramatically react and shed a few tears.
Speaking about his dad after the reveal, Travis joked, "He's smart, I guess."
Travis added, "It's not every day you get to meet a famous scientist. He brings knowledge to people. He brings them new facts and brings the universe down to Earth."
"We can all come out of this a little bit brighter," he concluded.
Travis embraced his fellow contestants before leaving, even though he said he felt "betrayed." In his confessional, he called out Jane for being the reason his secret was revealed.
Week 3— Jane, also known as Jada Star
Who is Jane/Jada Star related to? Dolly Parton is her aunt.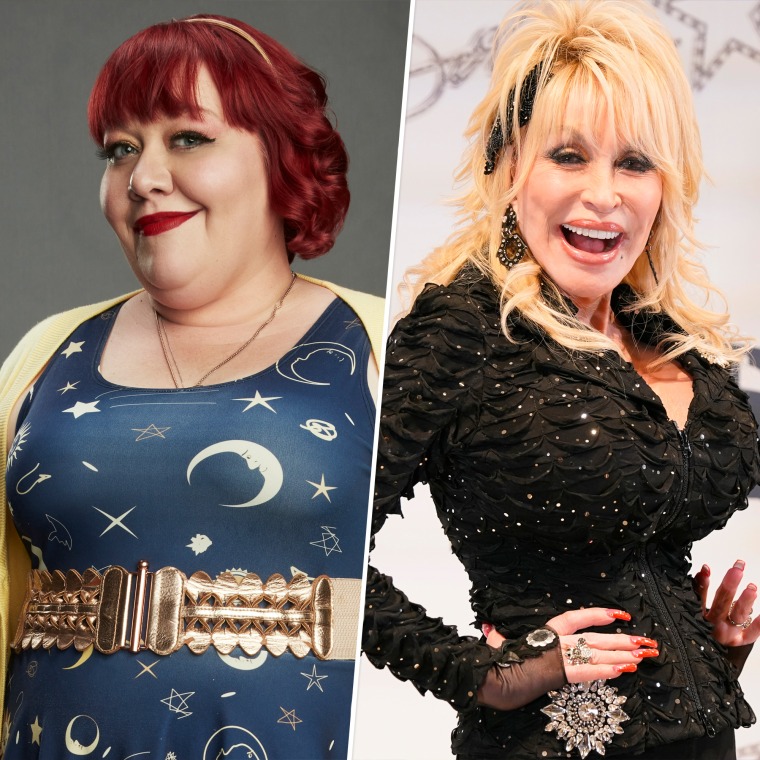 The contestants voted to put Jane in the hot seat during Episode Three. She chose Chris as her target. Jane incorrectly guessed that his claim to fame was Elvis Presley, which meant she was eliminated from the show.
Before her secret celebrity relative was revealed, Jane said she was excited and loved her family member so much.
Music icon Dolly Parton then appeared on the screen as Jane repeated, "She's my everything."
In her message to the contestants, Parton said, "Hey, everybody! I'm Dolly Parton and this is my niece, Jada Star." The other cast members looked on in disbelief after learning that "Jane" actually goes by Jada Star.
Parton continued, "Hey Jada, I'm so proud of you. It's been a joy watching you grow up."
When the clip ended, Jada Star explained that Parton gave her that name when she was born. Jada Star praised her aunt before exiting the show.
"This is why I wanted to be here in the first place," Jada Star said, tearfully. "Because I wanted a chance to tell the whole world that she is exactly what you hope she is."
Week 4— Shayne Murphy
Who is Shayne Murphy related to? Eddie Murphy is her dad.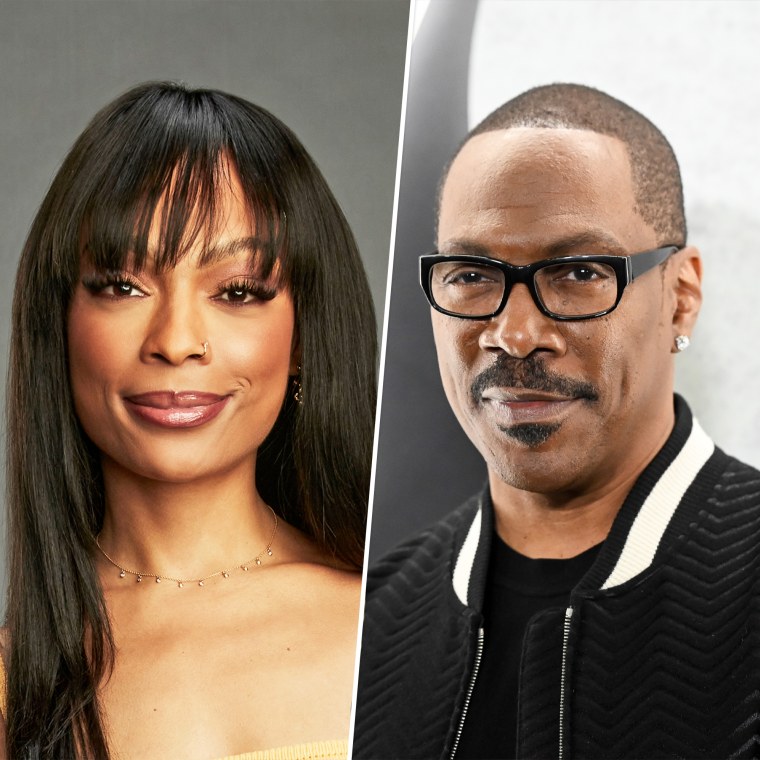 Shayne and Monay helped orchestrate Jane's elimination, putting huge targets on their backs going into Week Four. However, when Cole was voted into the Guess Off, Shayne thought she would be safe because the two had been flirting for weeks.
In the most shocking moment of the season so far, Cole chose Shayne as his target, essentially sealing her fate. The rest of the contestants had already figured out Shayne was related to Eddie Murphy and Cole decided to confirm their suspicions, leading to Shayne's elimination.
She told the hosts she was "completely surprised" after Cole double-crossed her.
Eddie Murphy then appeared in a video message and gushed about his "beautiful baby girl."
"Shayne, I love you so very much and I'm so proud of you my baby girl," he said. "Come on back home, girl."
An emotional Shayne praised her father. She called the comedic legend "the best dad in the world."
After leaving the show, Shayne called out her former ally in her final confessional.
"Cole just doesn't have a backbone. I think he just got nervous and went with the first person that he was confident about," she said. "I feel, like, betrayed."
Week 5— Cole Cook
Who is Cole Cook related to? Alicia Keys is his sister.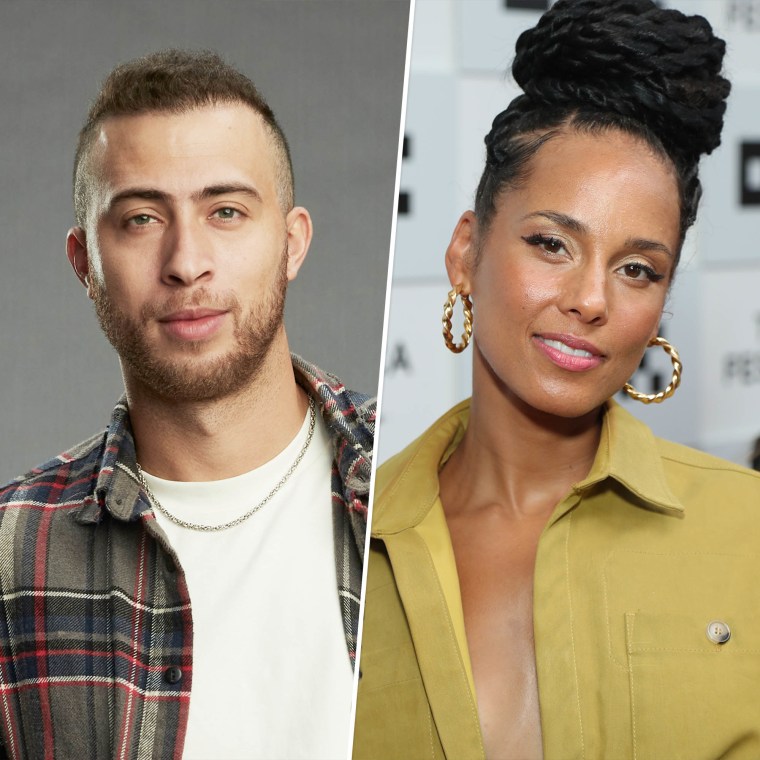 A week after Cole's big move, he once again found himself in the bottom two after Karsyn selected him for the Guess Off. The contestants received a bunch of new clues in Episode Five, and many of them were convinced that the sheet music and a set of keys in the challenge pointed to Cole.
So, Karsyn called him out and correctly guessed his connection to Alicia Keys.
The Grammy-winner then popped up on a screen to deliver a message to the contestants and her baby brother.
"What's up, everybody. Okay you guessed it. This is Alicia Keys, that's my brother Cole," she said.
She gushed about Cole, continuing, "I love you so much. You know, me and you, we have a special, special bond. I'm super proud of you. You always kill it. You always leave your mark everywhere you go."
Keys applauded him for going on the show. "You're already famous. You're amazing!" she told him.
Cole also praised his sister, calling her "the queen of R&B" and his "role model."
Co-host Kevin Jonas revealed he had previously met Cole and interacted with Keys many times.
Although he had to leave, Cole said he was satisfied with the game he played.
Week 6— Olivia Aquilina
Who is Olivia Aquilina related to? Jenny McCarthy is her aunt.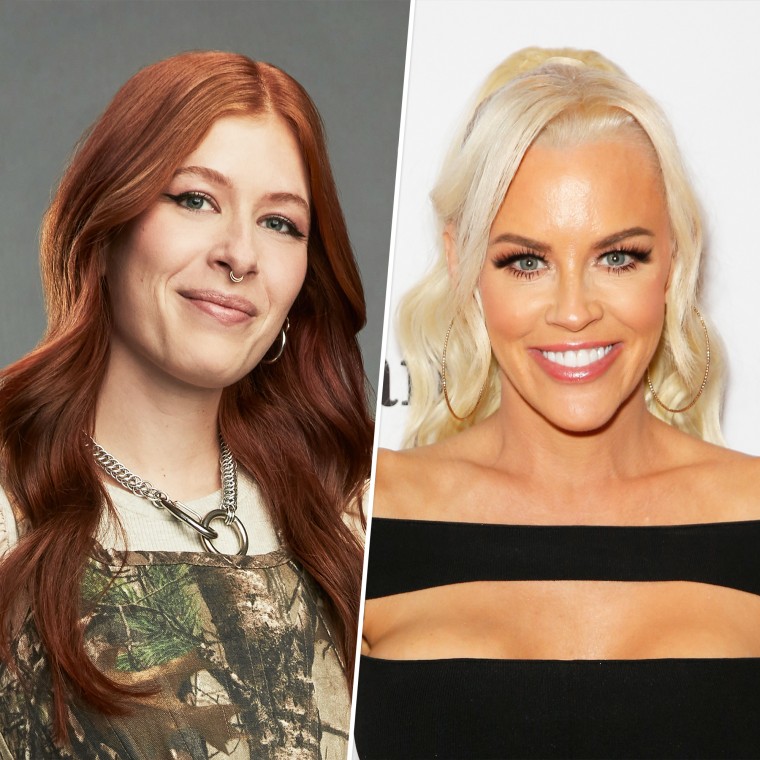 For five episodes, Olivia managed to fly under the radar while still collecting information about the other contestants. But in Week Six, she found herself in the bottom two after the lie detector challenge.
She was voted into the Guess Off and chose Karsyn, her close friend. Rumors had circulated for weeks that Karsyn had ties to NASCAR. Multiple contestants were confident that Karsyn was related to Jeff Gordon, so Olivia decided to test the theory.
Olivia guessed incorrectly and was eliminated. Before she left, the rest of the contestants received the biggest shock yet. The competitors were stumped with Olivia's clues and wondered if she was related to comedian Carrot Top.
The contestants were way off as Olivia's celebrity relative was revealed to be Jenny McCarthy.
The "Masked Singer" panelist appeared on a screen to deliver a message to Olivia, her niece.
"I am so proud of you, Liv. You're just the greatest and the sweetest. And I'm so excited for the world to get to see who you are, my wonderful niece!"
Olivia called McCarthy an "amazing aunt" and said she was "proud" of the game she played.
Week 7— Hugo Wentzel
Who is Hugo Wentzel related to? Former President Jimmy Carter is his grandfather.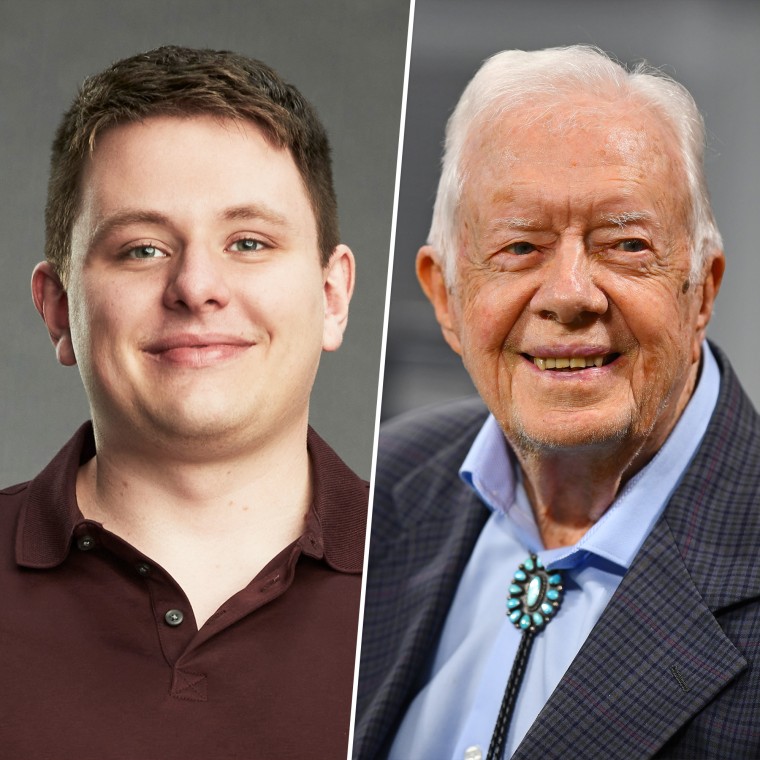 Episode Six delivered one of the most emotional exits so far that was preceded by the funniest Guess Off.
During the episode, the contestants repeatedly voiced their concerns that Chris had too much power in the game because he gained access to all the secret clues.
So, they spent the episode trying to figure out Chris's relative. They learned in the challenge that Chris's family member had a "dream coat" and was from Utah, leading them to guess that his secret relative was....Elton John.
After being voted into the bottom two, Hugo took a risk and chose to guess Chris's identity. He confidently and incorrectly guessed John—who is British—which meant Hugo was eliminated.
Hugo made a heart sign with his hands as the screen revealed he is related to Jimmy Carter, the 39th President of the United States.
"My grandfather is Jimmy Carter," Hugo said. "My mom is Amy Carter, his only daughter. She grew up in the White House."
Instead of a video message, childhood photos of Hugo with his grandfather appeared.
Hugo continued, "He's an amazing grandpa, honestly. I love him so much. I call him 'Papa.' He led America and my family very well. I stand for everything he stands for. He believes in equality for everyone, regardless of race, class, gender, anything."
He said he hopes to be like his grandfather one day.
"I also want to say that he's recently been put into hospice," Hugo explained. "Because he has been very sick, which is really sad."
He told his grandfather how much he loves him and how he will work to "keep his legacy alive."
"Lead with love, that's all I've got to say," Hugo concluded.
Week 8— J.R.
Who is J.R. related to? Rapper Lil Nas X is his brother.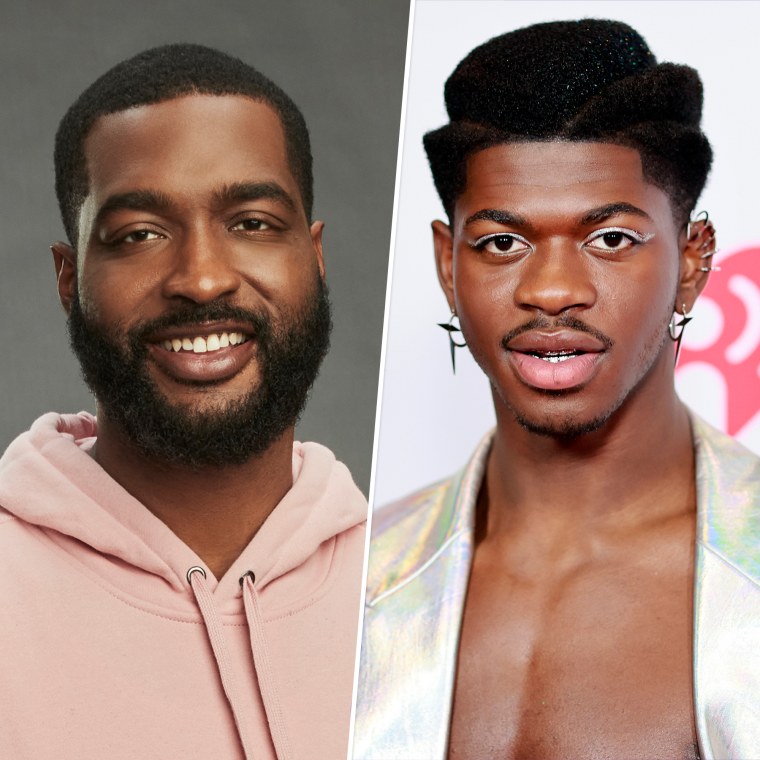 Another week, another wildly incorrect guess about Chris' celebrity relative.
The contestants spent Episode Eight trying to nail down Chris' identity after failing the previous week. During the challenge, they learned that Chris is the son of the "Dancing with the Stars" Season Nine winner.
Last week, Karsyn, Monay and J.R. wondered if Chris could be related to Billy Idol based on clues about colorful jackets and teen idols in the '70s. So, J.R. chose Chris for the Guess Off and named the "Dancing with Myself" singer.
For the third time this season, a contestant was wrong about Chris.
"It's hard to figure him out man," J.R. told Frankie Jonas after taking the risk. "You know, eventually somebody got to figure it out."
Since he was wrong, J.R.'s relative, rapper Lil Nas X, appeared on the screen.
"This is my annoying big brother, Robert," the Grammy-winner joked in a video. "I'm happy you out here doing your thing and I'm thankful for you. I'm thankful for all the support you give me and all the love you've shown me throughout my life."
J.R. then revealed that his full name is Robert Lamar Stafford, Jr., after his father.
Speaking about his younger brother, J.R. praised him for being "one of the biggest" rappers. "He's opened my eyes so much to the LGBTQ community and he taught me, like, 'Man, just be yourself,'" he said.
J.R. started to tear up as he shared how "blessed" he is to have Lil Nas X as his brother.
In his final confessional interview, J.R. laughed as he predicted his brother would call him a "loser" for not winning the show.
Week 9— Karsyn
Who is Karsyn related to? Race car driver Dale Earnhardt Jr. is her uncle.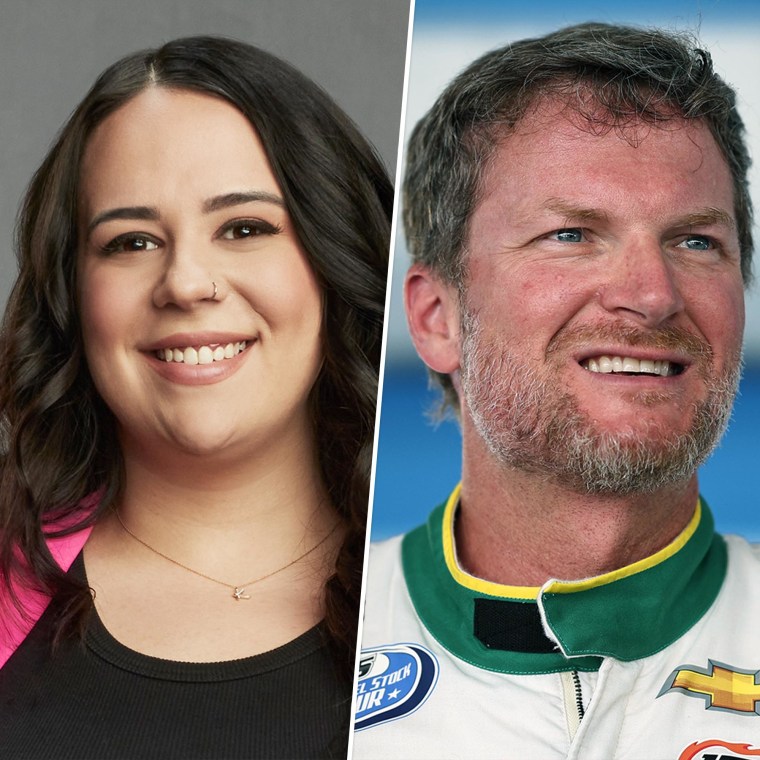 Episode Nine began with the final four competing in the most revealing challenge yet. After being convinced for multiple weeks that Gabriel was related to a football player, the remaining contestants finally realized he was not telling the truth.
Even though he won the challenge and should've felt safe, Gabriel started to worry. He sensed that the other three were starting to figure out his celebrity relative, so he chose to be the guesser to avoid being eliminated.
He selected Karsyn for the Guess Off and said her claim to fame was race car driver Dale Earnhardt Jr.
The Nascar driver's face popped up on the screen. "That's my uncle, Dale Earnhart Jr," Karsyn explained. "He is a 15-time most popular driver. He's won championships, countless races, Daytona 500s...I'm really proud that he's my uncle."
In his video message, Earnhardt Jr. seemed to anticipate how disappointed his niece would be that she was not crowned the winner of "Claim to Fame" Season Two.
"Karsyn, I know you wanted to win," he told her. "We just all wanted you to have a great time."
He continued, "Hope you enjoyed the challenges and everything that came your way on this journey. Now it's time to come on back home."
Karsyn said she thought she made her uncle and the rest of her family proud. "Our family is a whole entire legacy even beyond him, so it's been cool to represent them and fun playing with you guys," she said before leaving.
She seemed hurt in her final confessional interview. She regretted trusting Monay, who she felt betrayed her in the end. But, she recognized that everyone had to be selfish to win it all.
Who won 'Claim To Fame' Season 2?
Week 10
The season finale reunited all the eliminated contestants with the final three competitors: Chris, Monay and Gabriel.
The final three chatted with their former cast members, hoping to pick up on a few clues they missed throughout the weeks. Then, it was time for the final challenge, which was essentially a trip down memory lane. Monay, Chris and Gabriel selected eliminated contestants to be on their teams and each group had to sort through haystacks to find clues for every contestant.
Gabriel won the challenge. Meanwhile, Jane, also known as Jada Star, helped Chris piece together Monay's clues.
Monay, who kept the other cast members stumped for the entire season, was concerned Chris was figuring her out. So, she asked Gabriel to let her take a shot at Chris. Gabriel agreed and voted for Monay to be in the Guess Off.
After weeks of outlandish theories, Monay correctly guessed Chris' celebrity relative. She said she realized he was related to Donny Osmond after seeing a lunchbox with Donny and Marie's Osmond's signature pose during the challenge.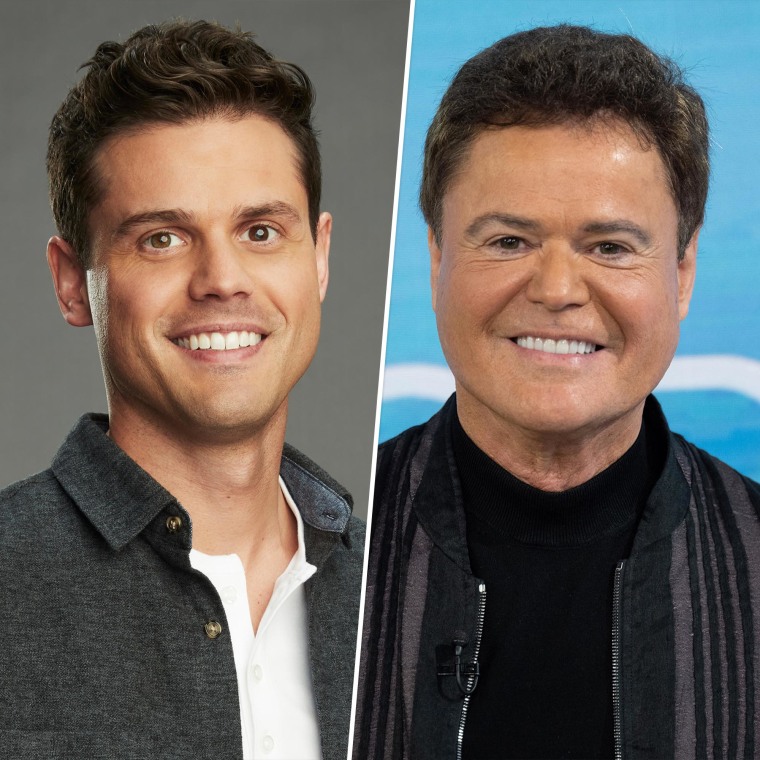 "My dad is Donny Osmond," Chris said after his secret was revealed. "My dad is my hero. He's achieved a lot."
He praised his dad for becoming a child star at just 5 years old and working in Hollywood for 60 years.
"I'm just happy that I get to represent him and the entire Osmond family for that matter," Chris said.
Donny Osmond applauded his son in a sweet message. "Chris, you did an amazing job. What a great way to show the world your talent, and you certainly are talented. And I'm so proud of you," he said.
In his final confessional, Chris tearfully opened up about how much the show meant to him.
"There have been many years of not feeling like I can measure up to a legend," he shared. "I've dealt with this my whole life, of being in the shadow of somebody else. This is the moment where I have left that shadow and created my own identity."
With the final two remaining, Gabriel took center stage, where he decided if he wanted to be the final guesser or potentially have his celebrity relative exposed.
He chose to be the guesser, explaining that wanted to fall on his own sword if he was wrong.
It turns out Chris and Jada were not the only ones observing Monay during the last challenge. Gabriel also paid attention to her final clue.
He correctly guessed Monay was related to "Curb Your Enthusiasm" actor, comedian and writer J.B. Smoove.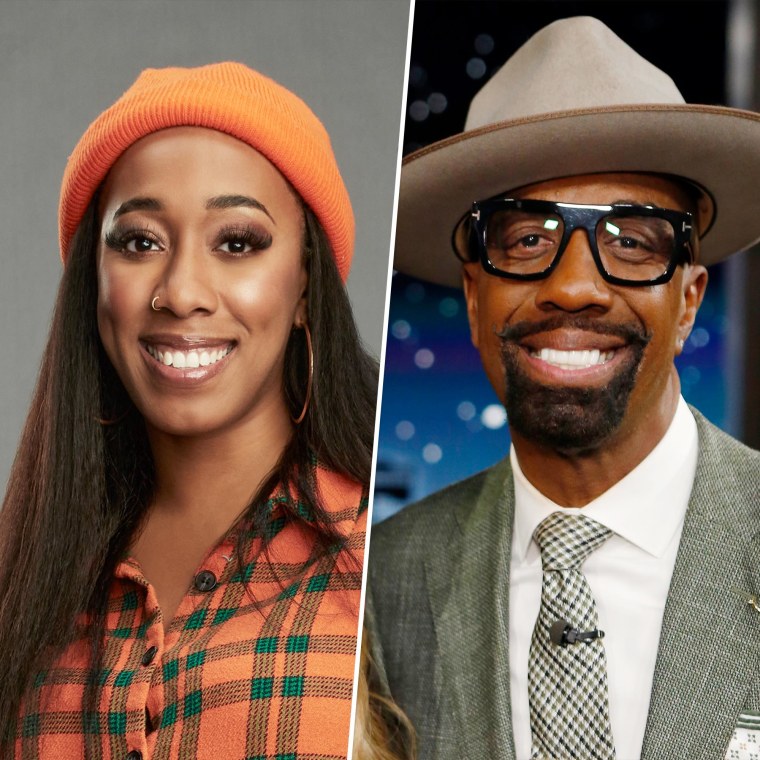 Gabriel cheered after the screen confirmed he was right. He joked he thought he was out, "but now I'm about to shout!"
"I won 'Claim to Fame.' This is crazy!" he said. He told the cameras that he knew he was right about Monay "because that's the name that just kept ringing a bell." J.R. and Shayne also helped him sort through the clues.
Monay had another secret to reveal. "My name is Jerrica Monay Brooks," she said as the cast expressed their shock. "That is my amazing father, Jerry Brooks, aka J.B. Smoove."
She added, "I'm basically the female version of him."
Monay, or Jerrica, said she looks up to her dad every day, calling him a "hero" and "legend."
Smoove told his daughter, "I knew your personality, that big smile, would pull you through. I'm so proud of you. What's up boo?"
After being awarded the $100,000 prize, it was finally time for Gabriel to confirm his celebrity relative. Everyone looked at the giant screen as Nick Cannon's face popped up.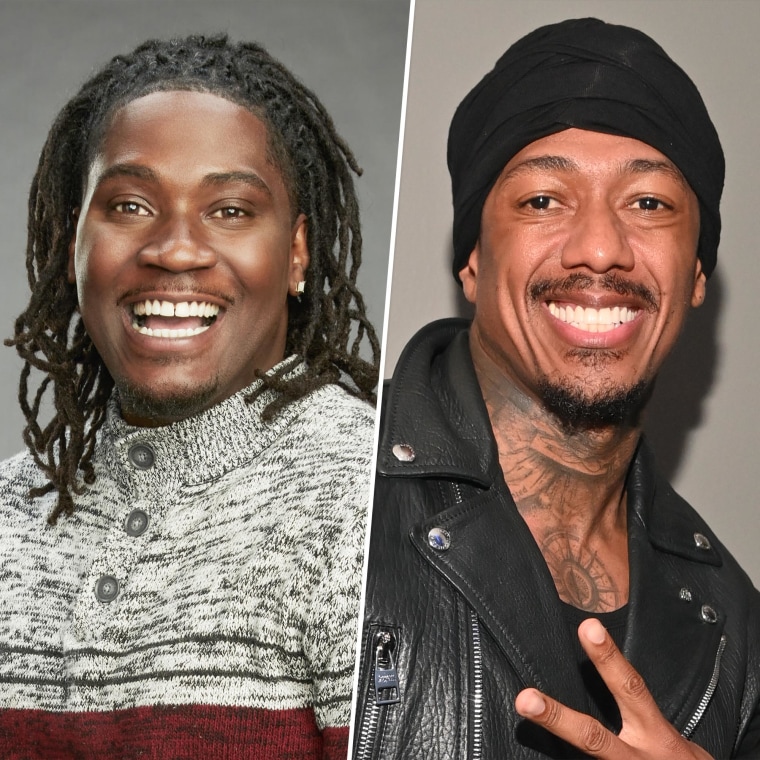 Gabriel shared that "The Masked Singer" host is his older brother.
"My dad gave Nick his big ol' camera and we became his little actors," Gabriel recalled. "That's kind of why he became the youngest staff writer in Hollywood and created the show 'Wild' n Out.'
Gabriel also shared that he went on tour with Mariah Carey — who was married to Cannon from 2008 to 2016 and shares 12-year-old twins Monroe and Moroccan with him.
"It's an honor to be here with all of y'all and just to represent everything he did and (continues) to do," Gabriel said.
Before the season finale ended, Nick Cannon delivered the last celebrity video message. "Congratulations, you won!" he exclaimed. "You know I'm here on tour. I wish I could be there to celebrate with you."
He pointed out that Gabriel is his little brother despite the "Claim to Fame" contestant being much taller than him.
"Enjoy that claim to fame. Loan me some money!" Cannon joked.