Chris Evans doesn't hesitate to engage in battle with villainous goons as the Marvel superhero Captain America, but hosting "Saturday Night Live"? That's another story.
"I've avoided hosting 'SNL' like the plague for years now just because I'm so scared. It's terrifying to me," the 41-year-old actor told "ET Canada."
"To me, it would just be one of those things that every single night I would wake up in a cold sweat," he continued. "A cameo sounds great, that's perfect. In and out … get your toes wet."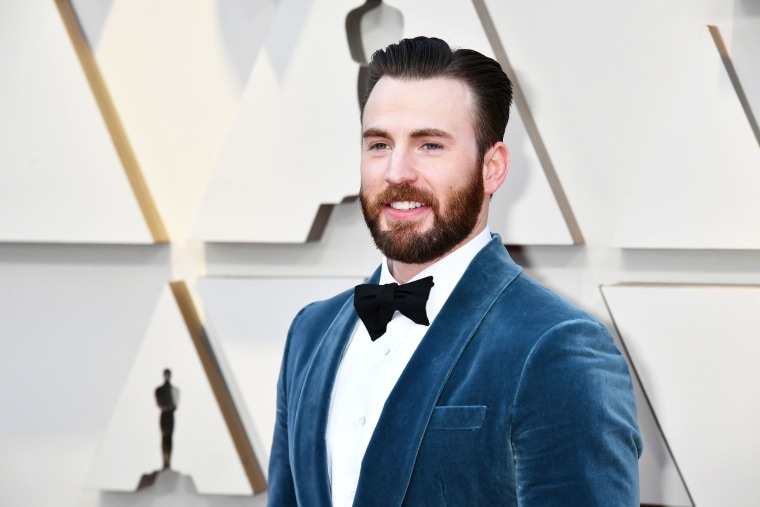 Hosting the legendary sketch show wouldn't be good for his mental health, Evans explained. "I just know how I would feel … it would just be an every-day anxiety, constant regret. 'Why did I do this? I could have been comfortable at my house, in my bed, not worrying about this,'" he said.
The actor, who talked to "ET Canada" alongside his "Ghosted" co-star Ana de Armas, applauded de Armas for accepting an invitation to host "SNL" on April 15. "She's going to be amazing. But it would provide a lot of sleepless nights for me," he said.
Though Evans has appeared in plenty of comedies, including "Knives Out" and "Scott Pilgrim vs. the World," he's been told by people close to him that he's not exactly a laugh riot.
"I'm not a funny person. Maybe I only feel that because I have very, very funny friends who once told me I'm not a funny person," he said.
Just last month, Variety reported that Evans will reunite with his "Scott Pilgrim vs. The World" co-stars for the upcoming Netflix anime series based on the "Scott Pilgrim" graphic novels.
Evans, along with Michael Cera, Mary Elizabeth Winstead, Anna Kendrick, Aubrey Plaza, Brie Larson, Kieran Culkin and others, will all voice their respective characters in the upcoming series, which was first reported as being in development at Netflix in January 2022.