Original "Chicago Med" star Nick Gehlfuss has made his final appearance on the series.
On the Season Eight finale, Gehlfuss' character, Dr. Will Halstead, handed in his letter of resignation to Sharon Goodwin (S. Epatha Merkerson) after he made a few risky choices in the hospital.
Upon leaving his job, Halstead reunited with his ex-fiancée, Dr. Natalie Manning (Torrey DeVitto, who left the show in Season Six) and her son Owen.
"It was a difficult decision, but ultimately, I felt I'd taken Dr. Halstead as far as I can go with him," Gehlfuss told Variety of his departure. "I think that comes down to a creative part of you, or the energy or spirit you have that you're either built for a very long time with one person or not."
"I am attracted to the profession for the variety in it, and eight years is a long time. It's two college degrees! I'm joking now that I basically have a doctorate in television," he continued.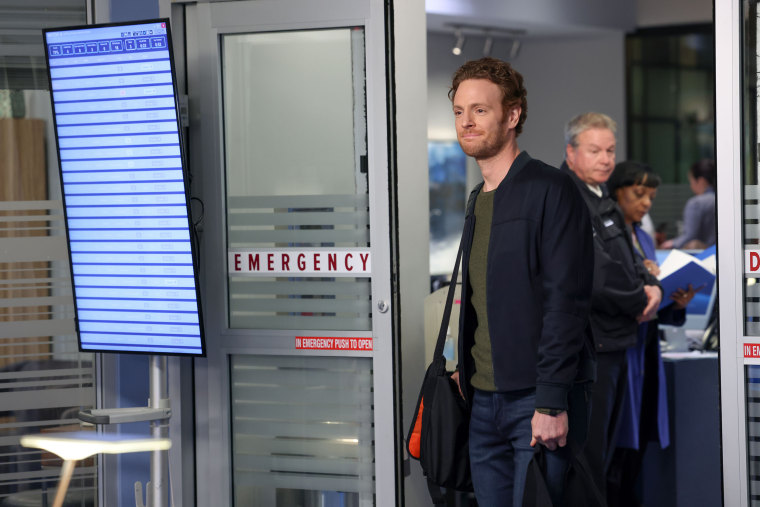 Gehlfuss noted that filming the finale was "overwhelming" because the show is "so important" to him.
The actor even told People that he shed a few tears when he filmed his final scene on the show.
"These are eight-year relationships that I have with the crew that — we don't use the word lightly, and that's the only word for it — is family," he said.
While Gehlfuss said he doesn't know what he's going to do next, he did say it was "great" getting to work with DeVitto again.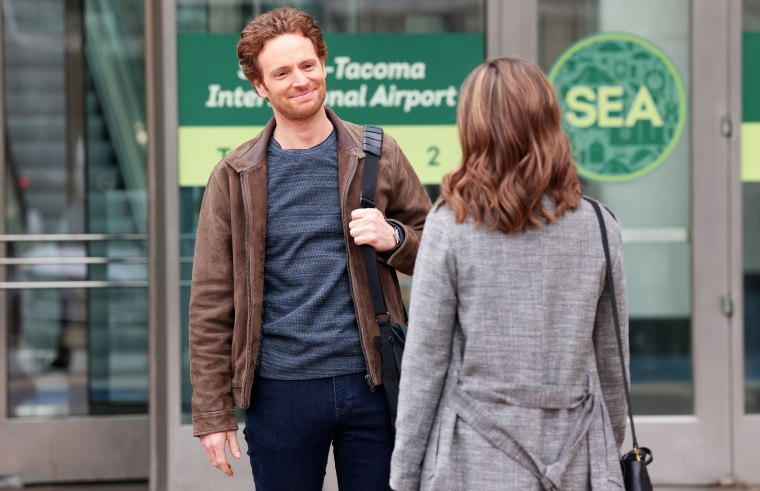 "We fell right back into our work rhythm as if we didn't have any time off. It was really just a terrific moment and one that I hope brings some closure to fans," he said. "I think the writers did a fantastic job with that."
Gehlfuss also said he felt the writers handled Halstead's departure "very well" because his character was "losing faith in the hospital because it had gone for-profit."
"That really goes against everything Will stands for, especially as it pertains to his protection over his patients," he explained. "But at the same time, I think Will was always seeking elements of Natalie in every relationship that followed their breakup because he never got over her. So the relationship for Will and Natalie comes full circle and it was a beautiful moment with Natalie."