"Days of Our Lives" fans will soon bid farewell to a longtime cast member. 
Actor Camila Banus, who has played Gabi Hernandez on the soap opera since October 2010, revealed in an interview with TheWrap that she is leaving "Days of Our Lives."
Banus shared the surprising news about her departure in an article published on May 1. The publication reported that she filmed her final scene on April 28.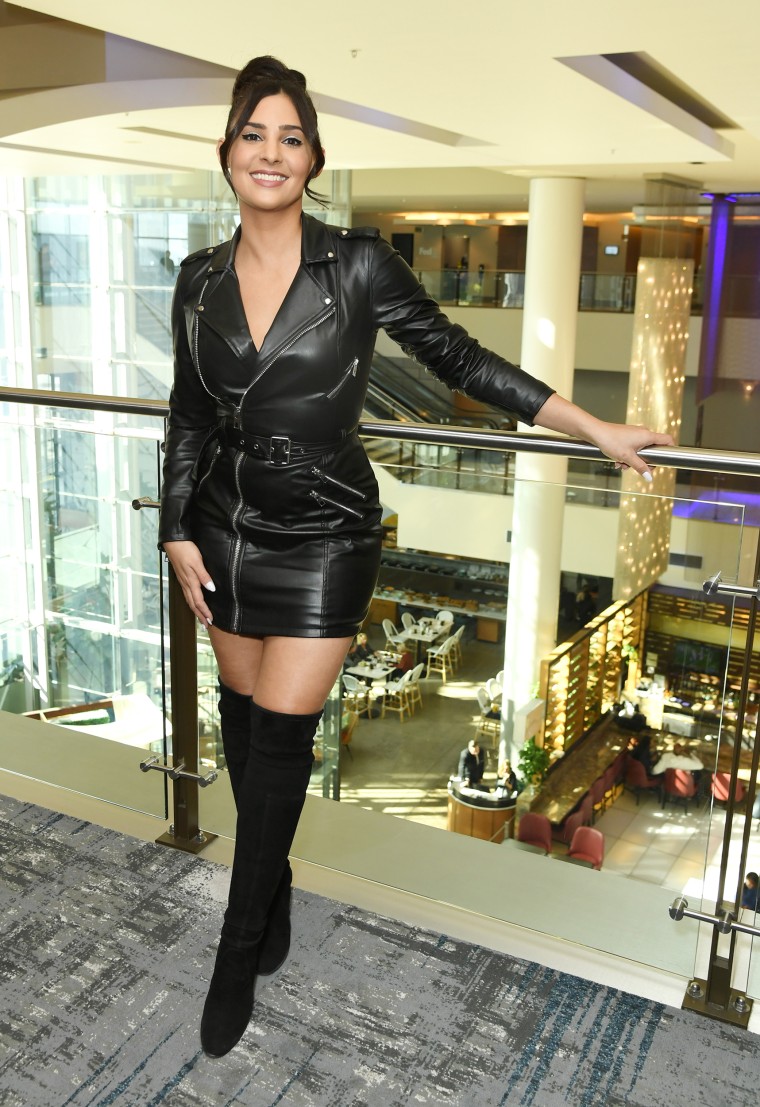 She thanked fans for following Gabi's journey when she put them "through a rollercoaster of emotions." 
"And I just wanna say a huge thank you to everyone that has ridden that ride, been there through all the highs, been there through all the lows when my girl has not been someone you want to support," she joked.
TODAY.com has reached out to the show for comment.
Her portrayal of Gabi landed her a nomination for outstanding younger actress in a drama series at the 42nd Annual Daytime Emmy Awards in 2015.
Speaking about her exit after 13 years on the show, Banus said, "There's definitely been a lot of changes at 'Days' the last couple of years, one being moving to Peacock. Although it's been wonderful and we've had a super great reception, for me, I felt like that was kind of like the initial start for changes happening in general." 
NBCUniversal announced in August 2022 that the daytime drama was relocating from NBC to the streaming platform after almost 60 years on network television. 
Peacock releases one-hour episodes every weekday, continuing NBC's daily format. "Days of Our Lives" was renewed for two more seasons in March. 
Banus said "Days of Our Lives" finding a new home influenced her decision to exit the show. 
"I kind of just saw that as a sign for me to start the next chapter in my life," she explained. 
The 32-year-old actor shared she is looking forward to having a baby with husband Marlon Aquino, whom she married in 2021. 
"My husband and I are trying to start a family, hopefully," she told the publication. "And that's another big factor in possibly just slowing down for a little bit and seeing kind of where this time takes me."
However, she still wants to focus on her acting career and said she is open to parts that come her way. 
She pointed out that booking film and television roles is unpredictable. So, Banus also expressed her gratitude for starring on "Days of Our Lives" for over a decade. 
She said, "You know, you book something and you never know what's up ahead or what may be the future for that project. So I've been very blessed and very lucky to have been representing Latinas and Latinos as Gabi.
"And I'm just ready to see how I can represent further along in my career, you know, see what the next chapter of representing will be," she continued. 
She recalled having a "tough" conversation with the "Days of Our Lives" team about stepping away from the show. Banus said she wanted to negotiate a new contract to allow her to have more time off, but it was not possible. 
Her last day on set was emotional. She said she left and cried her "eyes out" on the way home. 
As she considers the next steps in her career, Banus told TheWrap that she is interested in working on films and tackling a comedic character. 
"I do think that I need to stretch that out because I think there's a lot of potential there for me," she said. "I feel like people are really receptive to my comedic timing and I think that would be wonderful."
She added that she wants to "make magic again" with another character.
Although Banus finished filming last month, fans will have some time to prepare to say goodbye. "Days of Our Lives" and other popular soap operas, like "The Young and the Restless" and "General Hospital," shoot multiple episodes in advance, so Gabi will still be involved in the Salem drama for a few more months.