Bobbie Thomas is thinking about dating again, but knows it may be a long road ahead.
The TODAY style editor's husband, Michael Marion, died at the age of 42 in 2020, leaving his wife and their son, Miles, 7, behind.
"It's terrifying and exciting," Bobbie said when asked Feb. 16 on TODAY with Hoda & Jenna what chapter of her life she is in now. "But as you can imagine, people ask you, 'Are you ready? Like, are you ready to date?'"
Bobbie said Miles has even thought about the idea his mother may find love again.
"We were driving one day in the back seat of the car," she said. "He says, surprisingly, 'People remarry?' And I thought, 'Yeah, they do.' And he had never heard. This was about a year ago. And I said, 'Yeah,' and he goes, 'Are we doing that?' And I said, 'Well, not right now. I miss Daddy a little too much.' He goes, 'Well, you never know. Someone might be a match for us.'"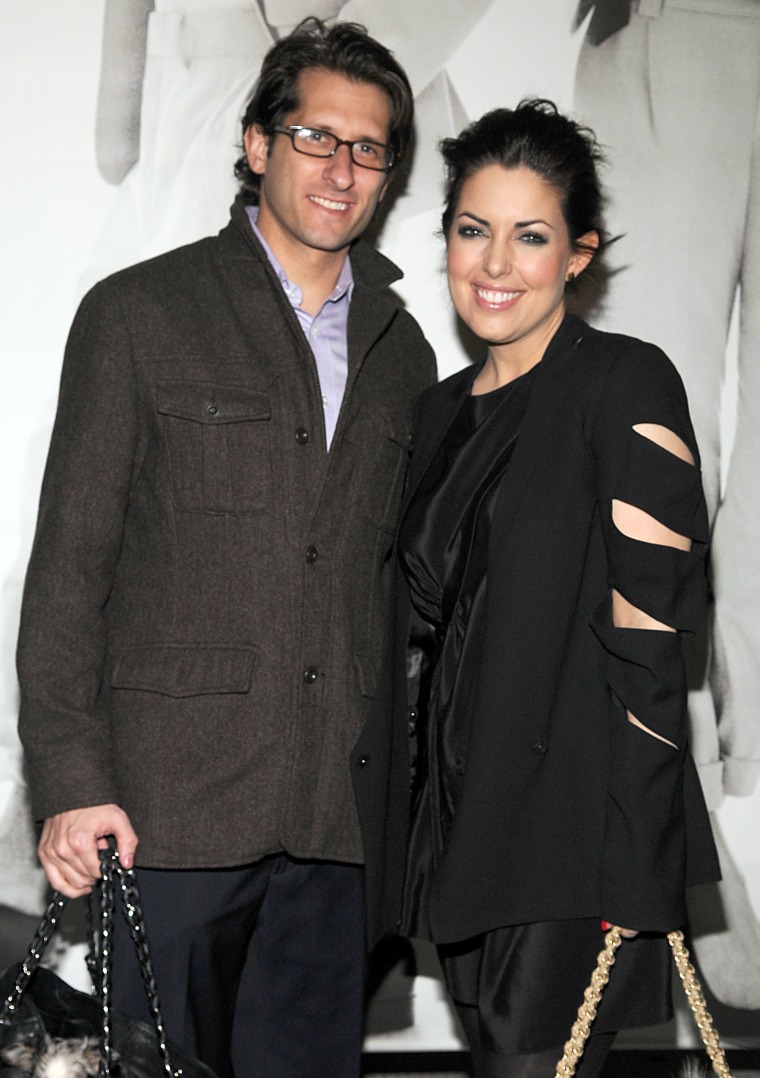 How will Bobbie, who married Michael in 2013, start dating again, especially given the fact that she is parenting Miles as a single mother?
"It's tough. I think that's the thing. I don't even know where to start. And I feel like so many people feel the same way. It was like in your 20s and 30s, you just expect that everybody's sort of looking to partner up, but I think more than ever — we can talk about friends we know — as adults, there are so many people who are interested in opening that door."
Bobbie also said she's a blank slate when it comes to the numerous dating apps that exist, saying she hasn't started the process of trying to meet someone new.
"(I'm) terrified and excited," she said. "No, I've never been on one app. I don't even know what they're called. I made a mistake yesterday and called something Hatch, but they said it was Hinge."
Bobbie said she's excited about the support she has gotten and looks forward to having a team rally around her.
"There's no better place than right here. I feel so connected, and I've had the chance to share so much," she said.
"It's like, let's do this. Let's explore. And I want the viewers who have connected. Let's figure out together where to start. We need to go beyond the apps, too. We need to go beyond our comfort zone. There are things out there that I'm going to do the homework with your help, and we'll figure it out."
Bobbie also explains what she's looking for when she dates.
"I feel like the one thing I know is that I want to feel. I want to be open to this next chapter. How do you know what you want? Even when I met Michael, I remember it took forever for me to really, 'OK. This is it.'
"So I feel like that's the lesson I take from that special time with him is that I just really need to not judge and be open and kind of say yes and go because I have a tendency sometimes to be like, 'It's OK. Miles is the love of my life.' But I think so many of us really need the nudge."