The 23rd time's a charm for Blake Shelton.
The country star will serve as a coach for the upcoming 23rd season of "The Voice," marking the last time he will take on the role before leaving the series. He is the only artist to act as a coach for every season of the hit show and has left his mark, winning a record nine times, including last season.
The "God's Country" singer, who met wife and former coach Gwen Stefani on "The Voice," said he began thinking about leaving during the pandemic.
"I think I was close to calling it a day right when COVID hit," he told "The Voice" host, producer and TODAY's own Carson Daly in an interview with fellow coaches Kelly Clarkson, Niall Horan and Chance the Rapper that aired on TODAY Feb. 27.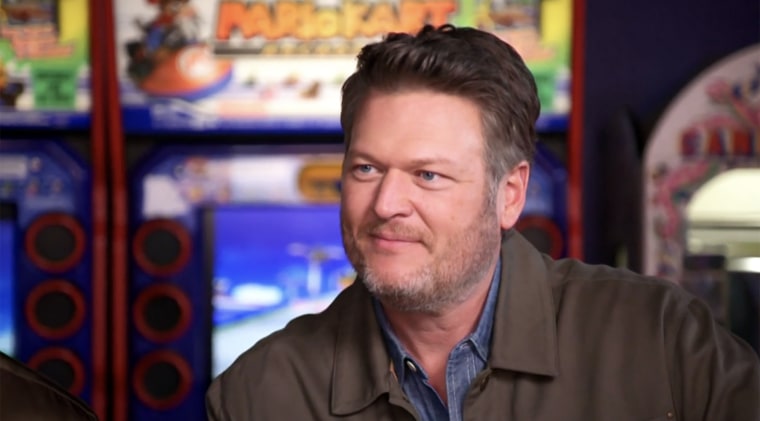 "And then, because of COVID, I didn't want to walk away from the show and leave everybody in a bind. I mean, this show changed my life. I'll stay here until the world kind of gets back to normal again."
Shelton joked that there is one thing that may keep him on the series.
"I'd like for Kelly (Clarkson) to not be on the show anymore," he quipped.
"I just think there's too much Kelly Clarkson on television, in general," he added.
And while Shelton may be walking away, he knows "The Voice" has had an impact that stretches from his personal life to his professional one.
"I met my wife on this show," he said. "It's changed my life in every way it possibly can, from personal standpoint."
Shelton shared that the show "changed the path" of his career as well.
"When I came on as a coach on this show, I mean, everything in my life was turned upside down," Shelton said. "And in a good way, you know? This has been incredible, but it's time, you know. It's time for not even what's next. A little bit of nothing would be nice."
Shelton and Clarkson bring a veteran presence this season to newcomers Horan and Chance the Rapper, who are both anxious to lend their knowledge to the competition.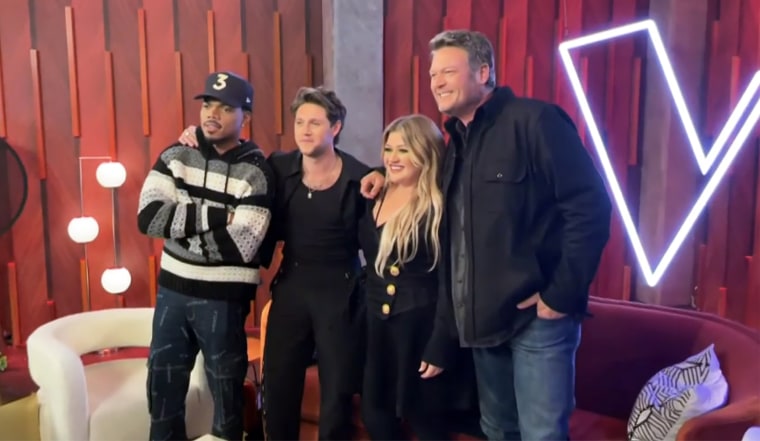 "When I see artists out there on the stage, I see a young myself, somebody navigating the industry on their own, trying to make a name for themselves," Chance the Rapper said. "And I just try to impart on them the wisdom that I've gained over the years being in it."
Like Clarkson, who won the inaugural season of "American Idol," Horan rose to fame on a reality show, appearing on Britain's "X Factor" as a member of One Direction. He has an idea of what he wants to see and hear now that he's a coach.
"I think, for me, I just kind of went for them voices that kind of make you feel something, a bit of the storyteller kind of vibe going on," he said. "Get a few goosebumps and then hit the button."
Clarkson also returns as a judge after sitting out last season. She says it felt good to be back.
"I definitely missed the rehearsals with the team," she said. "I like to break down a song and then make it a little different and make it your own. So, that whole process is very fun for me and intriguing."
You can see whether Clarkson, Chance the Rapper or Horan manages to ruin Shelton's last hurrah when the 23rd season of "The Voice" premieres March 6 at 8 p.m. ET on NBC.