Kelly Clarkson showed the other "Voice" judges that she's not one to mess with during the April 3 episode of the hit NBC program.
It all started when Clarkson's artists ALI and D.Smooth went up against each other during The Voice Battles to decide who will be advancing to the next round of the competition. After an epic performance of them singing Allen Stone's "Unaware," Clarkson ultimately decided that ALI, a deaf singer, had won that round.
Although it was great news for ALI, D.Smooth's future on the show was left up in the air as the judges were told they had the chance to steal him for their own team.
Immediately, coach Chance the Rapper showed interest by trying to steal D.Smooth for his team, but shortly after Clarkson used her Playoff Pass, a one-time opportunity to save a team member and bump them straight to the Playoffs round. This allowed both ALI and D.Smooth to continue their journey on the show as part of Clarkson's team.
"I kind of feel bad because you might want to work with him, but I just don't care, man. Like, I love you," she told D.Smooth after using her Playoff Pass on him. "You have the gift to make it all the way to the finale."
Clarkson later added in her confessional that D.Smooth was one of her favorites on her team.
"I had to use my Playoff Pass on D.Smooth because I just want him to advance. I want him to be in the playoffs and I want to see what he's going to do and he's hungry for it, y'all," she said. "He wants it."
Chance, on the other hand, said he wasn't surprised by Clarkson's big move.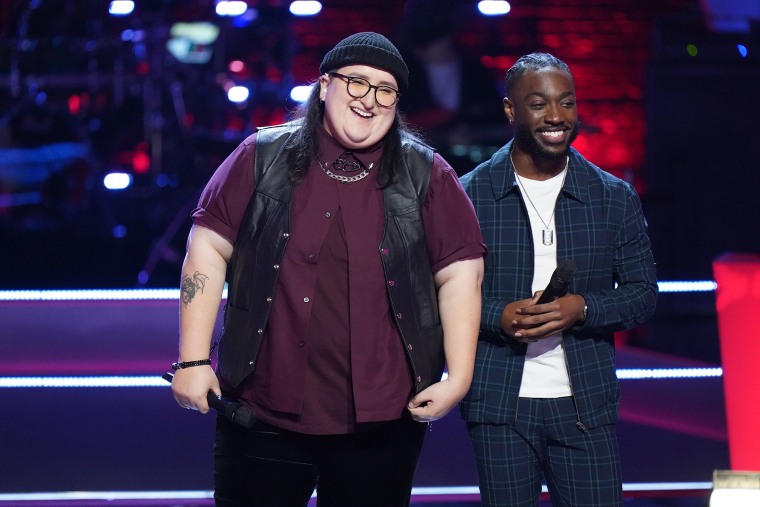 "This is the second time I've tried to steal but I 100% knew in my bones that she was going to use her Playoff Pass then," he said in his confessional interview.
However, Chance said that he knew he had to try to steal D.Smooth because the singer is "that good."
But as for him successfully stealing a "Voice" contestant one day, Chance said, he knows his day is coming.
After ALI and D.Smooth left the stage, coach Niall Horan told Clarkson, "That was impressive how you did that," and coach Blake Shelton said it was "one of the meanest things" he's ever seen.