"Bel-Air" star Jabari Banks says it was a "surreal" experience having Tatyana Ali join the cast of the Peacock series for its upcoming second season.
Ali, who played Ashley in "The Fresh Prince of Bel-Air," stars as a middle school English teacher who has a connection with Ashley, portrayed this time around by Akira Akbar. Banks says Ali loved being part of the experience.
"It was so meta. It was almost surreal," he said Feb. 21 on the 3rd hour of TODAY. "She was crying the whole time because, you know, she grew up on 'The Fresh Prince of Bel-Air,' and, so, to see Akira Akbar take on this role of Ashley, it was a mirror of sorts and so it was super surreal for her.
"She was such a joy, such a sweetheart. I can't wait for people to see it," he continued.
The show, which is a dark reimagining of the original NBC sitcom, returns with an all-new season Feb. 23. It embraces its lineage, with original star Will Smith serving as one of the series' executive producers.
Banks, who takes over the role that Smith made famous on the original show, says he got some advice from the Oscar winner before the new season.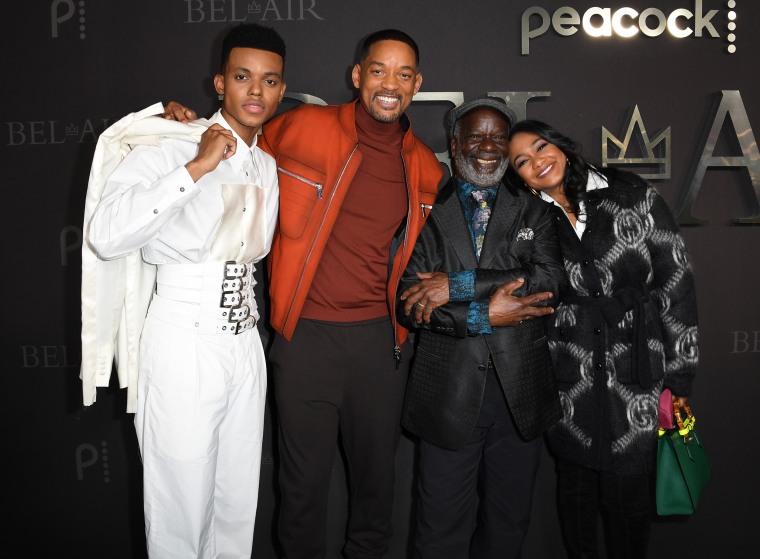 "We had a lot of great talks, just about life, and I was allowed to apply that to the role for Season Two," he said.
While no one knew exactly what to expect in the first season, Banks said that fans have a better feel of the show now that "Bel-Air" is returning.
"There's something about expectations. You know what I mean? You throw that out the window and approach Season Two how we approached Season One from such a pure standpoint," Banks said. "That's kind of how we attacked it."