Bravo host Andy Cohen surprised a group watching the first "Vanderpump Rules" reunion episode of Season 10 on May 24 — by showing up at their door.
Cohen documented his experience crashing the party at several lucky fans' residence on his Instagram story.
"I'm with John Hill, on our way to dinner. I was just telling John I got an invite to crash a 'Vanderpump Rules' viewing party, which is like a block from my house," Cohen says.
"What do you think about crashing it?" he asks Hill.
Hill responds with the most important question: "Is there food?"
The pair, armed with Negronis from Italian restaurant Via Carota, decides to drop by the fans' viewing party. But things don't go exactly as planned once Cohen starts ringing their doorbell.
"I'm getting out of the camera because I don't want them to see who it is," Cohen explains. "But I told the woman I may come and not to tell her friends. So now it's the heat of the reunion, and now her door is buzzing, so I'm sure there is confusion in there."
But the doorbell keeps ringing with no answer.
"Oh, my God, are you kidding me?" Cohen says. "This is the place. Oh, this is terrible."
"Just give her a second," Hill replies.
Cohen tries stepping into the security camera frame, and says he is "desperate" to go to the party.
A woman eventually lets the pair inside, and after entering the apartment, screams ensue as her friends see the special guest she brought inside. Cohen then decides to do a shot with the viewing party, before his story cuts to him back outside.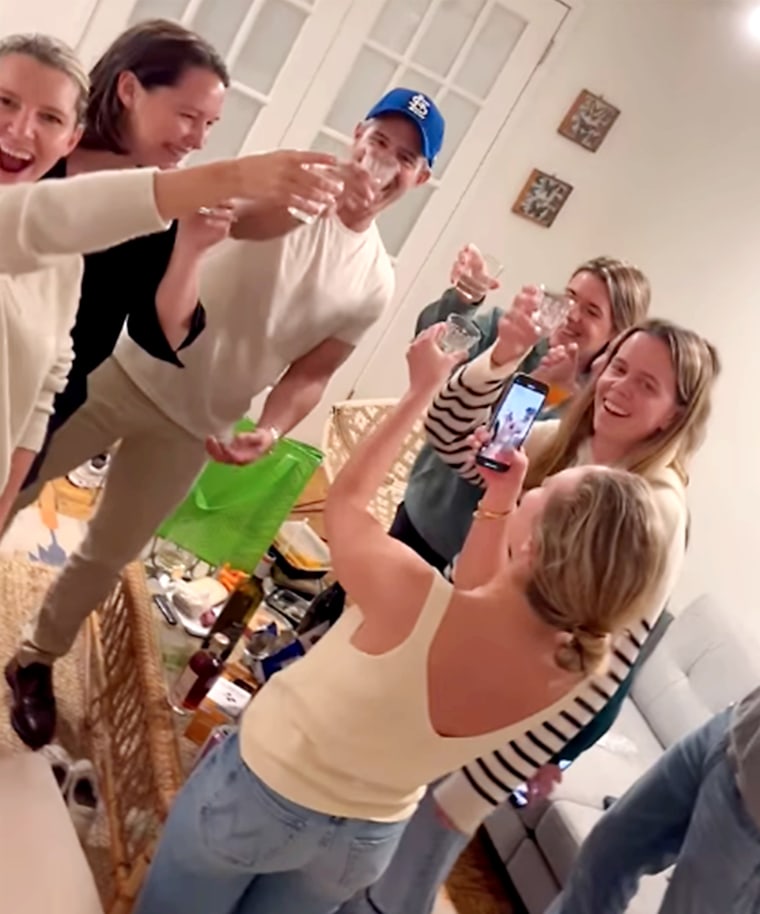 Cohen leaves to go home and relieve his babysitter. But he explains he had fun and repeats a mantra he says he learned at SantaCon a few years ago: "Every friend was once a stranger."
He then posted a selfie with the group with the same caption.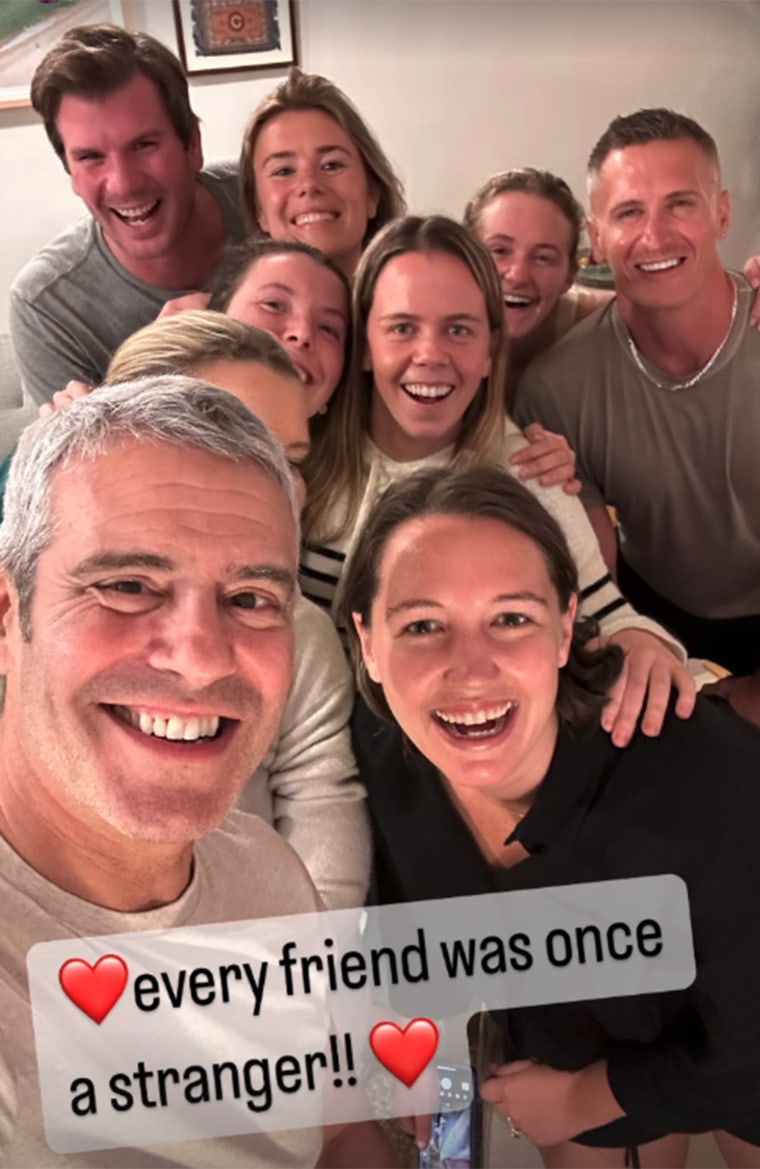 The first part of the three-part "Vanderpump Rules" reunion aired May 24 and was just as dramatic as the Season 10 finale. Tom Sandoval, who's at the center of a cheating scandal dubbed "Scandoval," almost got into a physical fight with one of his close friends, James Kennedy.
Sandoval and Kennedy's fight didn't stem from the fact he cheated on his girlfriend of nine years, Ariana Madix, but rather because Kennedy was mad Sandoval didn't tell him about the affair.
Cohen, who hosted the reunion, which was filmed in March, asked Sandoval why he didn't tell Madix about his one-night stand with Madix's close friend Raquel Leviss, which later turned into a monthslong affair. Leviss was also once engaged to Kennedy.
Kennedy said he thought Sandoval should have came clean to his closest friends: "Do you remember who I am, Tom?"
The pair got into a heated argument that ended with Kennedy jumping out of his seat and approaching Sandoval.
Cohen attempted to restrain Kennedy before a crew member intervened and helped Kennedy back to his seat — though the verbal drama didn't end there.
Kennedy described Sandoval as a "worm with a mustache," as Sandoval criticized Kennedy's haircut: "You call yourself an artist? You've had the same haircut f------ for years."
Viewers can tune in to the second part of the "Vanderpump Rules" Season 10 reunion May 31 on Bravo.
(Bravo is part of our parent company, NBCUniversal.)