And Just Like That..., the spinoff of the iconic HBO show "Sex and the City," is returning for a second season.
This show had a bit of a rocky start for our favorite NYC gals group: Carrie Bradshaw, Miranda Hobbes and Charlotte York(-Goldenblatt).
Between Chris Noth's (Mr. Big) real-life sexual assault allegations, some questionable plot line choices for some of the characters (cough, cough, Miranda), and overall, the absence of Samantha as a whole, it's safe to say fans were definitely wondering where the show would go.
Looking ahead to Season Two, the question remains. Read on to find out what we know in regard to Season Two of "And Just Like That..."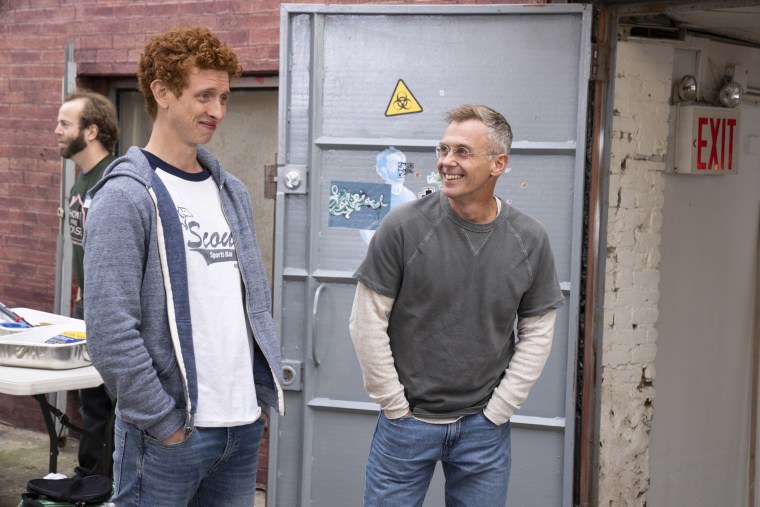 Yes, there will be a Season 2 of 'And Just Like That'
Although the reviews for the 10-episode first season, which dropped in December 2021, were mixed the show was renewed for a second season in March 2022 by HBO Max.
"I am delighted and excited to tell more stories about these vibrant, bold characters — played by these powerful, amazing actors," showrunner Michael Patrick King said in a statement, per Deadline.
There's no release date
But we know the season is written. it's currently in progress. Sarah Jessica Parker posted on her Instagram on Sept. 21 a picture of the script for Season Two, Episode One of "And Just Like That..."
And about the cast? John Corbett is rumored to join
Naturally, Sarah Jessica Parker will return as Carrie; Cynthia Nixon as Miranda; and Kristin Davis as Charlotte York.
John Corbett, who plays Carrie's enduring love interest Aidan Shaw, is rumored to be joining the cast. The last we saw of Aidan was in "Sex and the City 2," in a plot line that showed their lives had changed — but their feelings hadn't.
What happened in the Season 1 'And Just Like That...' finale?
*WARNING: finale spoilers ahead*
At the beginning of the end of the first season, we saw Carrie share a short but sweet kiss with her new man — but after Carrie and Big's lamp flickers on and off throughout the night, Carrie couldn't help but wonder... is Big trying to signal that he's jealous... from beyond????
Then, Big comes to Carrie in a dream, which reminds Carrie of the beauty they once experienced in Paris — and Carrie decides to scatter Big's ashes there. She initially invites the girls, but after a while, decides it might be best to do it on her own — and in a fabulous dress, of course. And Carrie texts Samantha, asking to get a drink while in Paris, to which Samantha says yes! If only we could've seen her.
And just like that, Carrie is back in New York, where she's taken over the podcast to be a solo venture, aptly titled the "Sex and the City" podcast. Oh, she also may or may not have kissed one of her podcast producers at the very end of the episode.
Meanwhile, Miranda grapples with the possibility of following Che to Los Angeles — which, as you could've guessed, was met with some concern from friends (and fans). But, she makes her final decision to go with Che, and even dyes her hair back to red.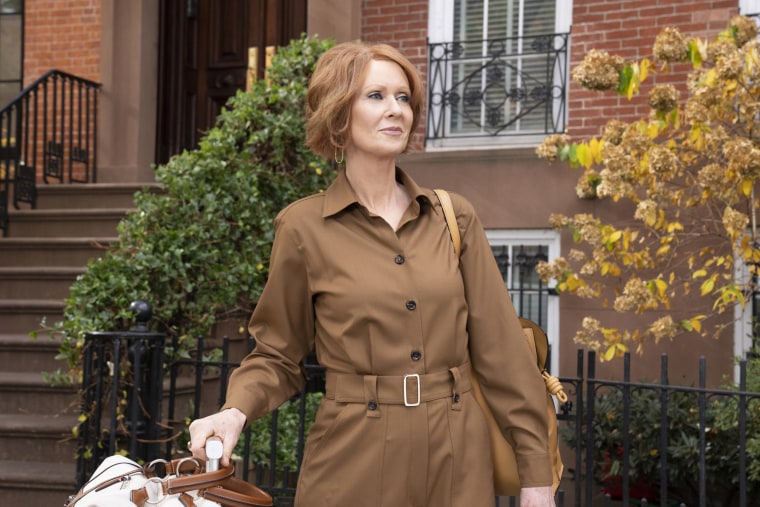 Charlotte ties up loose ends for Rock's they-mitzvah, after Anthony gives a surprisingly paternal pep talk to Rock about being prepared for the celebration. But, Rock's hesitance on the day of leaves Charlotte no choice but to get they-mitzvah'ed herself... because, obviously.
Although we aren't quite sure what's in store yet for Season Two, we know we'll be anxiously awaiting more information. And we can't help but wonder... when will Season Two air? We guess we'll have to wait to find out.