"American Idol" contestant Colin Stough blew away judges Katy Perry, Lionel Richie and Luke Bryan when he performed an amazing cover of Robyn's "Dancing On My Own."
But instead of singing the classic pop version, Stough passionately belted out a slowed-down country rendition of the song with an acoustic guitar.
After his performance the judges all exchanged amazed looks and gave him a standing ovation, with Bryan slapping the table and pumping his fist in the air.
On YouTube, fans shared how much they enojoyed his performance in the comments.
"Wow this song choice was amazing he did things with his voice I haven't seen him do before. It's like he unlocked everything. Runs, Pitch everything was perfect," one person wrote.
Another added, "This was by far best performance I've seen Colin do, and man was it the right time to do it. I wouldn't have put him in top 20, sweet kid though he is. But THIS performance showed us there is so much more to his singing ability than he's shown till now. Good variety in dynamics, good connection with the emotion in the song, much better vocal control that I've heard from you before. It shouldn't be enough to be a cute guy with a guitar singing country to win Idol — there should be MAJOR skills apparent and the likelihood of a career. Okay, Colin, go for it!"
Another wrote, "This is one of the best live performances I've ever seen he absolutely felt it and crushed it."
After Stough's performance, Bryan and Perry told People how much they've liked seeing him improve in the competition.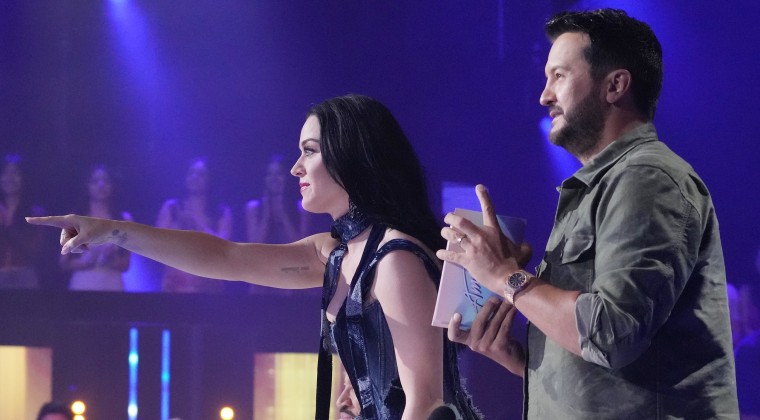 "Colin made me a believer. I was a little bit on the edge. It didn't real knock it out of the park for me and then what he did tonight with the Robyn song was one of the best performances of the whole night," Perry said.
She continued, "He really sealed his deal. It only took a different moment. I think he literally turned his life around. He's the Brad Pitt of country music. He's got the taste and the song choice and the vocal ability — he really showcased it tonight."
Bryan added, "When I get a country kid like Colin, I can see myself in him. On the show last night I really, really challenged him to be more aggressive with that mentality. He went out there, and he did a great job."