A blind singer who has autism has taken "America's Got Talent" by storm.
Lavender Darcangelo, 27, wowed the audience and judges with a stirring performance on the July 11 episode of the NBC series.
Darcangelo was accompanied on stage by her father, who adopted her after they met in an after-school musical program he started. She said she's been singing since she was 3, even though she didn't start talking until she was 4.
When asked why she wanted to be "America's Got Talent," she said, "Because I have a lot of dreams," while noting she wants to start a school for kids focused on classes that interest children.
For her audition, she sang "Out Here On My Own" by Irene Cara and earned a standing ovation from the judges and the audience.
"That was sensational," Simon Cowell said. "Everything about that was just magical. Magical. You have such a talent. You have such an amazing personality."
"This is an audition I'll never forget," he added.
"That was spectacular," Sofia Vergara said. "I forgot that I was judging you and I was just enjoying your voice. That was beautiful."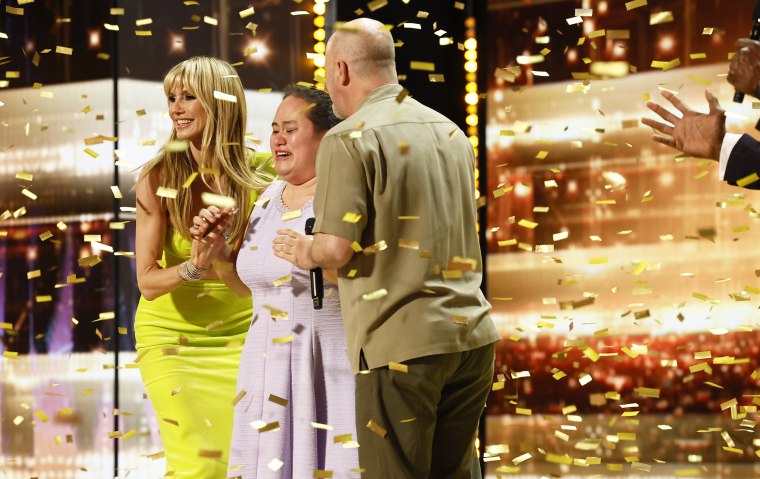 "Not only is it beautiful and not only is it amazing, but when you sing it is so exciting and gives everybody hope that maybe we can all achieve our dreams, if we just go for it. And you are a dream come true, young lady," Howie Mandel said.
"I feel like I just fell in love," Heidi Klum said. "And this 'AGT' journey is an amazing journey and I would love to be your cheerleader and hold your hand all the way to the finish line. What do you say?"
She then hit the Golden Buzzer, automatically advancing Darcangelo to the live shows, and ran up to the stage for a hug while Darcangelo cried.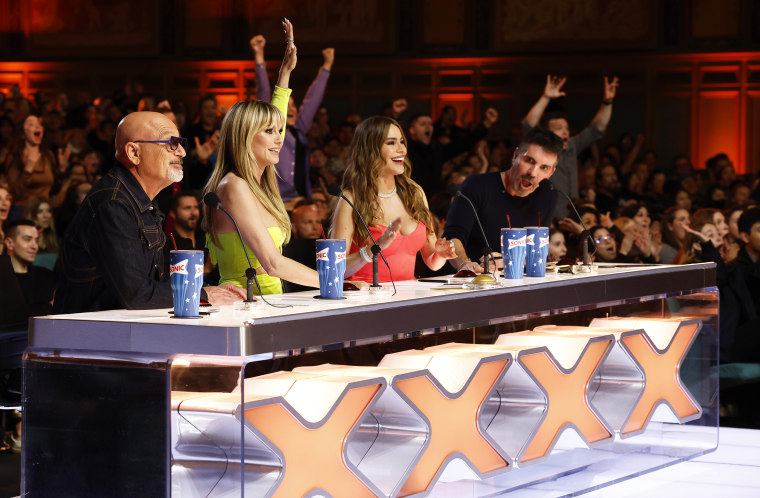 "I don't know if this is a dream or if I'm really awake," Darcangelo said.
The whole experience has stunned Darcangelo, she told People magazine.
"Ever since I was a little kid, my biggest dream was to record CDs, to sing in front of huge audiences and inspiring people," she said.
"When Heidi gave me the Golden Buzzer, it felt like a sort of deja vu, because things like this already happened in my mind when I was 4 years old."