Janelle James has a simple solution to avoiding assumptions about her age: She refuses to disclose it.
In a recent interview with Variety about her experience in the comedy world and her success as the shifty Principal Ava in "Abbott Elementary," James declined to say how old she was.
"I'm grown," she told the outlet in an article published April 19. "I'm not ashamed of my age or anything like that, but for women — and everybody knows it and acts like they don't — it gives an idea of what you are in people's heads."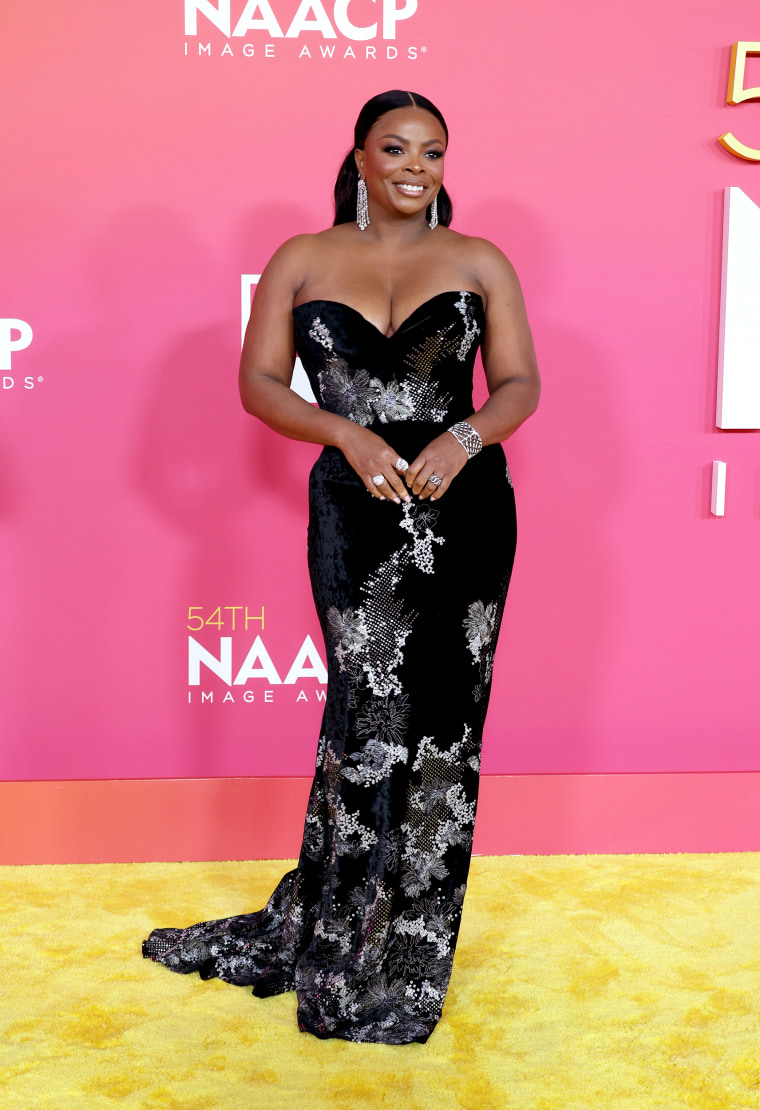 She also explained how having two children puts her in a "mom comic" box when people within the industry find out she's a mother.
"That's not my jam," she said of humor centered around being a mom.
"People have this idea of motherhood, the same way they have an idea of women as we reach a certain age," she continued "Each age group, people have an idea in (their) head of what it is. I don't want that to prevent me from doing anything, because I can do everything."
On "Abbott Elementary," which has won multiple Emmy awards and broken several records, James' character is known for her killer confidence and snappy quips.
In real life, James said she's just as confident as her character.
"I'm confident in my abilities, confident that I'm funnier than most people," James said. "That's not even my ego. That's years in the game. I did the work (and) have the respect of others. And not only others, but men. Once a man says you're funny, that's all it takes — which sucks."
She said men co-signing her legitimacy help her advance in her career.
"You need the respect of men because they are who are at the top of this profession," she said. "You need that co-sign. So nobody can take that away from me. All I have in this s--- is respect and admiration for people who've done it already."
"Abbott Elementary" put James on the map, but she also toured with comedian Chris Rock in 2017 and currently has her own standup special on Netflix. Her six-stop comedy tour kicks off this weekend in Boston.
So far, she's been able to balance these side projects with "Abbott Elementary" responsibilities. But she predicts the show will eventually end because the creator and star Quinta Brunson is busy with other opportunities.
"Quinta has mad s--- to do," she said. "She's not gonna want this to go forever. That's what I'm hoping."
"I don't know what ABC wants, but I'm confident that she is smart enough and prolific enough that she's going to want to do other projects," she continued.
James said either way, she knows when she will walk away from the show, and it wouldn't be if Ava gets fired.
"I think that'd be better than a redemption arc where she becomes a good person all of a sudden," she said. "That's when I quit."
James already has her sights on her next dream role: "The White Lotus." Acting in a Marvel movie is also a bucket-list opportunity for her. During the ABC sitcom's Halloween episode, her character dressed up as Storm from "X-Men."
"I'll only diet for a Marvel movie," James told Variety. "I will give up bacon and waffles to be Storm."
But mostly, she wants people to see her outside of her "Abbott Elementary" character.
"I am not Ava; I am acting," she said. "I'm not ashamed to be Ava, but when people say, 'You're just like your character,' that's an insult. I'm doing a lot of work to bring this b---- to life."