The honeymoon might be over even before it begins for "90 Day Fiancé: The Other Way" stars TJ and Kimberly.
In the latest episode of the TLC series, out July 31, the couple deals with the fallout of the explosive fight they had last episode, in which Kimberly called her fiancé Tejaswi, nicknamed TJ, a "d--k."
"The way you're talking to me — it does not make me excited to marry you," Kimberly tells her fiancé in an exclusive clip shared with TODAY.com.
The couple is still adjusting to Kimberly's move from the U.S. to India. In this clip, they clash over Kimberly's cussing habit, and over Kimberly's perception that TJ hasn't put in enough work to make their apartment comfortable to her.
As in: According to Kimberly, TJ hasn't purchased toilet paper ... or a working toilet.
TJ, on his end, can't abide by Kimberly throwing out curses at him, saying her words "hurt" him. "That doesn't make sense. Throughout my life I need to be worried anytime (that you) can use the word 'dick.' I need to be ready for that?"
Following the fight, TJ wants to know what his fiancé's plan for their life is. She's very blunt in her response.
"Well, since yesterday, I don't have a plan anymore because the way you're talking to me, it does not make me excited to marry you," she declares.  
Kimberly says her ambiguity doesn't come from the state of the apartment, but from the "way you spoke to me."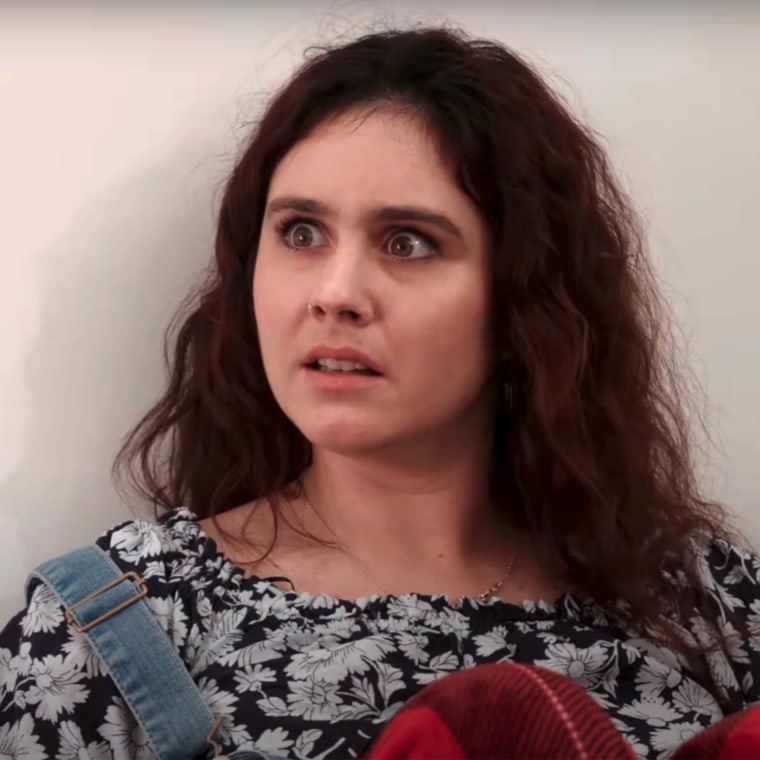 Ultimately, the fight ends on a note of both feeling like the other one has not been heard.
"Will you please just say yes, maybe you wanted some toilet paper here? Maybe you wanted a toilet that would flush? Can you acknowledge the fact that this wasn't what I wanted? Can you just say, 'I understand'? I'm just asking you to say you heard me and you won't do it. Why won't you say that you just heard me?" Kimberly says.
With that, TJ leaves, leaving Kimberly sobbing.
The couple first met when they were members of a social media spiritual group. TJ, a native of Jaipur, India, used manifestation techniques to attract Kimberly, an American whose profile he found.
"She made me smile. She is very beautiful," he said in a prior episode. "It was just like, 'I should talk to that lady.'"
When Kimberly moves to India to be with TJ, she realizes just how much she's giving up back at home and frustration ensues.
More '90 Day: The Other Way'