Jessica Biel and Beverley Mitchell are together again.
On May 31, the "7th Heaven" stars reunited at the Los Angeles premiere of the second season of Freeform's "Cruel Summer."
For the event, Biel, 41, who is an executive producer on the show, wore a long black dress with a black blazer, while Mitchell, 42, wore a velvet blue blazer with matching pants.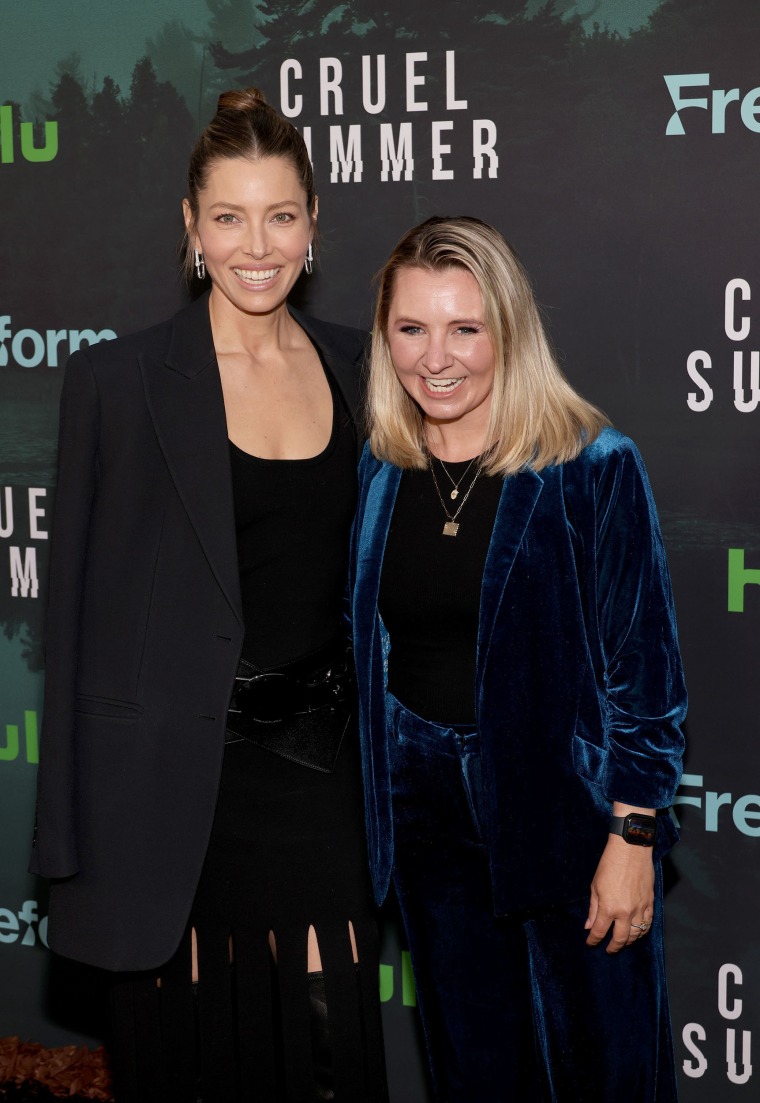 Mitchell told "Entertainment Tonight" that getting together again was "literally like a high school reunion for all of us."
"I mean, it's amazing," she added.
Singer and host Lance Bass was also on the red carpet. The 44-year-old was in the popular boy band NSYNC with Biel's husband, Justin Timberlake.
"I can't wait to see Lance tonight," Biel told ET. "It's a lot. There's a lot of friends from the '90s who are here tonight."
In 2017, Biel reunited with Mitchell and her other "7th Heaven" co-star Mackenzie Rosman, who played little sister Ruthie in the series.
On Instagram, Mitchell posted a photo of the three of them hanging out. She later wrote about their reunion on her blog.
"I have been truly blessed with these two beautiful women who really are like sisters [to] me!" she wrote at the time.
"7th Heaven" premiered on the WB Network in 1996. The series, which ran until 2007, launched Biel's career. Ashlee Simpson, Gabrielle Union and Haylie Duff also appeared on the show.
The show focused on the Camden family in the fictional town of Glen Oak, California, and showed what it was like for a local minister and his wife to raise seven kids by themselves.