One of television's hottest new series has put to rest further speculation about who will star in the second season: Colin Farrell and Vince Vaughn have been tapped for HBO's "True Detective."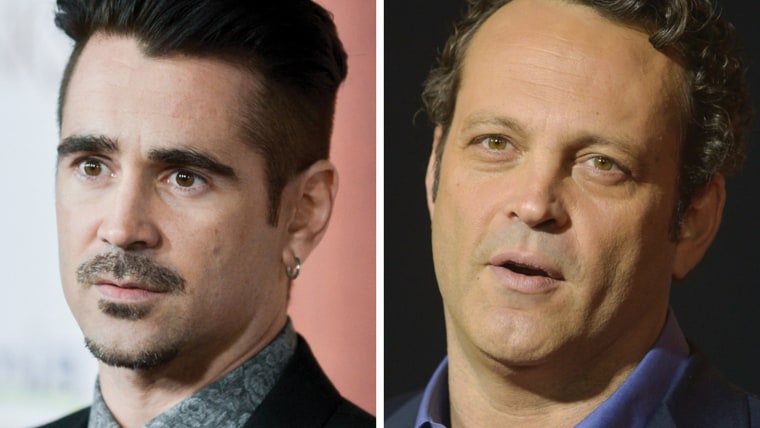 The network officially confirmed on Tuesday that Farrell will star as Ray Velcoro, "a compromised detective whose allegiances are torn between his masters in a corrupt police department and the mobster who owns him."
Vaughn will play Frank Semyon, "a career criminal in danger of losing his empire when his move into legitimate enterprise is upended by the murder of a business partner."
HBO said the upcoming eight-episode season will involve "three police officers and a career criminal (who) must navigate a web of conspiracy in the aftermath of a murder."
Season one of the critically acclaimed series starred Matthew McConaughey as Rust Cohle and Woody Harrelson as Marty Hart, two Louisiana State Police detectives on the hunt for a serial killer. The series and both stars received Emmy nominations.
Farrell, 38, has starred in such films as "Minority Report," "In Bruges," and "Total Recall." The Irish actor spilled the beans on his casting in an interview with The Sunday World over the weekend in which he said he was "excited" to be doing the second season. He also praised the quality of programming from networks like HBO.

"It's extraordinary; it has reached a new level," Farrell said. "You get to familiarize yourself with characters week after week. You get to build a life that takes a while to experience as an actor and also that takes a while to experience as a viewer. There's just a greater sense of life to it."
Vaughn, 44, is best known for his comedic roles in such films as "Swingers," "Wedding Crashers," and "The Break-Up."
"True Detective" is created and written by Nic Pizzolatto. Justin Lin will direct the first two episodes of the new season, which is set to begin production later this fall in California, according to HBO. The network also promised official word when additional castings are confirmed.
Follow Kurt Schlosser on Google+