"Trainwreck," the new rom-com from director Judd Apatow, marks two big firsts for couple of its stars.
NBA star LeBron James (a newcomer to feature movies) and "Saturday Night Live" alum Bill Hader (a newcomer to romantic leads) talked with TODAY's Matt Lauer on Monday about their mutual foray into uncharted territory with the film.
"It's about everything I've expected and more," James said of his big-screen experience, something he'd dreamed of since childhood.
As for the "more" part, that had to be the aspect of his role he could have never expected as a kid.
"I'm like [Bill's] love doctor, his love coach that helps him through relationships with both bad and good advice," he explained.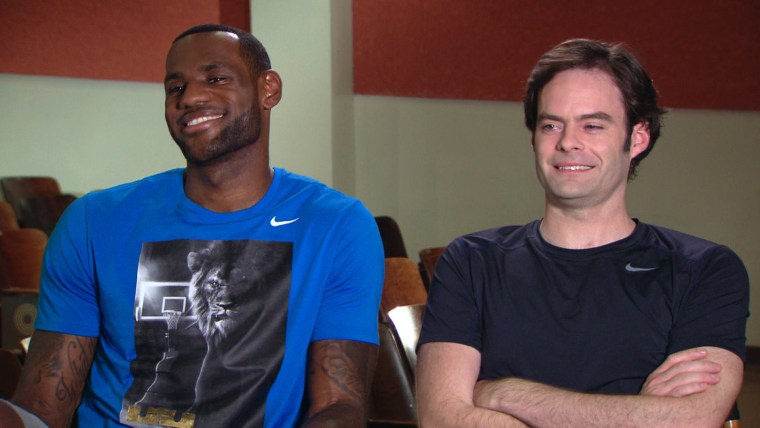 Hader was only too happy to get the on-screen advice — and he would have welcomed any off-screen advice, since he never saw himself as a leading man.
MORE: Watch 'Trainwreck' star Amy Schumer make Matt Lauer blush
"I'm always the guy walking in on people while they're being romantic," Hader said. "'Whoops! I'll leave you alone' — I'm always that guy."
Not this time!
See both stars appear alongside leading lady Amy Schumer when "Trainwreck" hits theaters July 17.