All rise! "Judy Justice," starring legendary "Judge Judy" Sheindlin, is in session, at least in a new trailer released by IMDb TV Thursday.
The nearly two-minute trailer reveals a set that's going to look very familiar to fans of reality court shows, and to those who tuned into "Judge Judy," which ran for 25 seasons.
In the "Judy Justice" trailer, we get to see Sheindlin in action, just as sassy and to-the-point as ever. But she's got a solid team backing her up, including her granddaughter, Sarah Rose, as her law clerk!
"Sarah is wired like I am," says Sheindlin, 78, in the trailer. "She's a little snarky. I like that."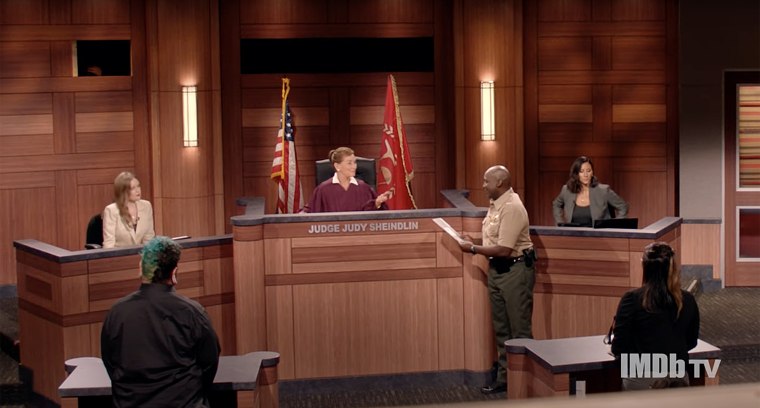 Rose sits to the judge's right side, while on her left is Whitney Kumar, the stenographer. Also in regular court rotation is Kevin Rasco, who says, "This show is 'The Judge' on steroids."
We just bet!
Sheindlin, who was a New York family court judge and author of "Don't Pee On My Leg and Tell Me It's Raining," was tapped to fill the judge's role in "Judge Judy" and began hearing cases in 1996. She holds a place in the Guinness World Records as the longest-serving judge on TV and after over 6,200 episodes, she finished her last case on that show this past July.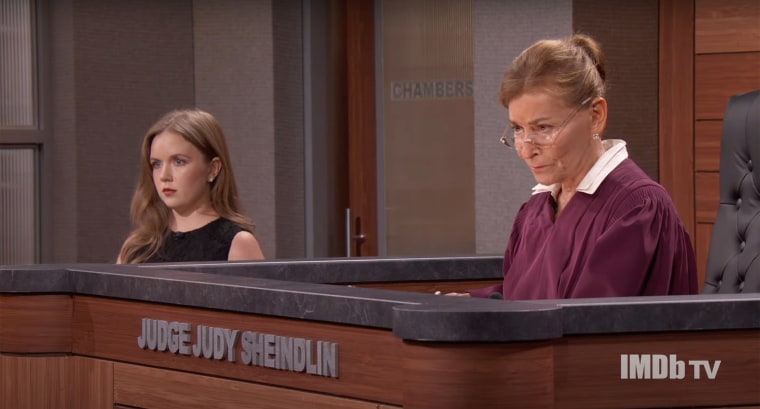 But clearly, she's not done banging that gavel or giving people her verdict. She notes in the trailer, the new show "is really giving me a third act or a fourth act."
And she seems just as feisty as ever. "I am who I am," she says. "Sometimes PC, sometimes not. But consistent."
Guilty as charged!
"Judy Justice" begins airing Nov. 1 on IMDb TV, a free streaming service from Amazon.
Related: