Millions of listeners tuned in to the "Dirty John" podcast to hear the riveting real-life story of John Meehan, a handsome charmer who swindled and victimized the women in his life — including his former wife Debra Newell.
Now, viewers can watch the twisted tale unfold on Bravo's new "Dirty John" series, starring Connie Britton (Newell) and Eric Bana (Meehan).
On Monday, Bravo released a chilling full-length trailer for the new limited series, which is adapted from a 2017 podcast hosted by Los Angeles Times investigative reporter Christopher Goffard.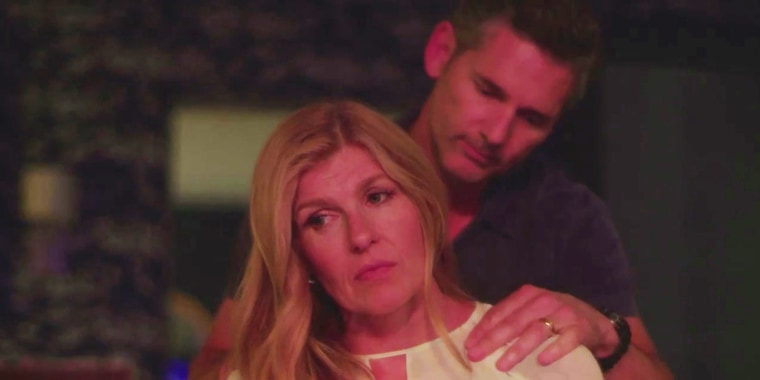 The drama follows as Newell, a successful but lonely interior designer and mother, meets dashing Dr. Meehan on an over-50 online dating site. Despite her adult children's protests — and her own nagging suspicions — the four-time divorcee falls head-over-heels in love.
Before long, Newell's worried kids begin putting the pieces of John's mysterious life together — but by the time Newell accepts the truth, it may be too late.
"Dirty John" premieres on Bravo this November!