As of Sunday, "Toy Story" fans will have had a friend in Woody and Buzz Lightyear for exactly 20 years.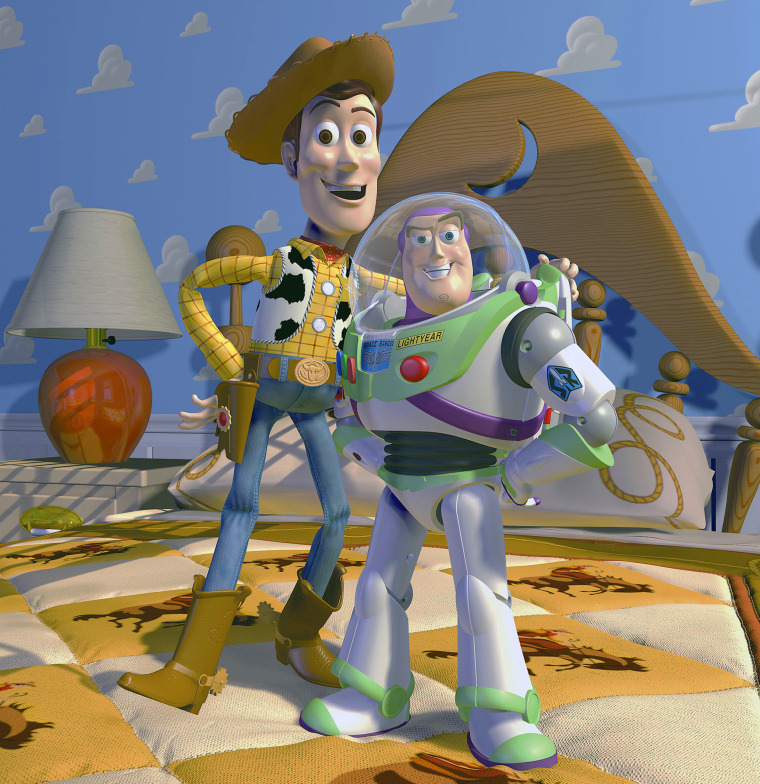 With an original theatrical release on Nov. 22, 1995, "Toy Story" has had an impact (to infinity and) beyond its magnificent box-office take ($192 million domestic, $362 million worldwide). The franchise has grossed almost $2 billion worldwide, and additional profits will be child's play when the fourth installment arrives in June 2018. But more importantly, with fledgling animation studio Pixar at the helm, the original "Toy Story" set new standards not only for computer animation but also for emotional and complex narratives that appeal to children and adults alike.
In celebration of the original "Toy Story," here are five lessons that can be learned from the groundbreaking movie.
1. Jealousy is a great way to make yourself and others miserable.
The prospect of someone new stealing the affections of someone we love can be all-consuming, as Andy's toys prove while they await news of his newest gift (Buzz Lightyear). But jealousy, in the end, is about as counterproductive as backwards batteries are in a baby monitor. Ditch it and see if you've got a friend instead. (More about those italicized words in a moment.)
2. Not everything revolves around you.
Just as Andy's toys were worried about their own place in the universe, Buzz is a stranger in a strange land, yet is steadfast in remaining true to his mission. Meanwhile, despite no immediate signs of intelligent life (sorry, Woody), it takes a Buzz a while to realize that — spoiler alert — other sentient beings exist.
3. "To infinity and beyond" is a powerful motto, even if it's limited to the confines of imagination and several strategically placed toys.
We all should aspire to dream big. And if that means giving Buzz Lightyear a temporary pass for believing his "flight" is anything more than latching onto a toy airplane that's tethered to the ceiling of a child's bedroom, so be it.
4. What seems like "a better place" may just be the wrong end of Sid's mallet.
"Toy Story" came out long before beachfront selfies and perfect-children posts on social media made us question if everyone else's lives are better than our own. But maybe we should just be grateful that The Claw didn't determine our fate once Sid lashed out at an ominously named arcade game nearby. To put it another way, the aliens aren't always greener on the other side.
RELATED: Teenage brothers re-create Andy's room from 'Toy Story 3' in perfect detail
5. "You've Got a Friend in Me"
It's amazing how our friends can help us through our toughest times, whether they involve a sadistic next-door neighbor or a dangerous ride upon a rocket-fueled skateboard. There's a reason Randy Newman was Oscar-nominated for both his "Toy Story" score and its simple yet sweet theme song, which ends with: "And as the years go by / Our friendship will never die / You're gonna see it's our destiny / You've got a friend in me." I'm not crying. You're crying.
Follow TODAY.com writer Chris Serico on Twitter.