Fans of Sheriff Woody, Buzz Lightyear and the rest of Andy's-turned-Bonnie's toys, rejoice! Those cinematic sneak peeks into the world of what beloved toys do when their owners aren't around will continue with "Toy Story 4."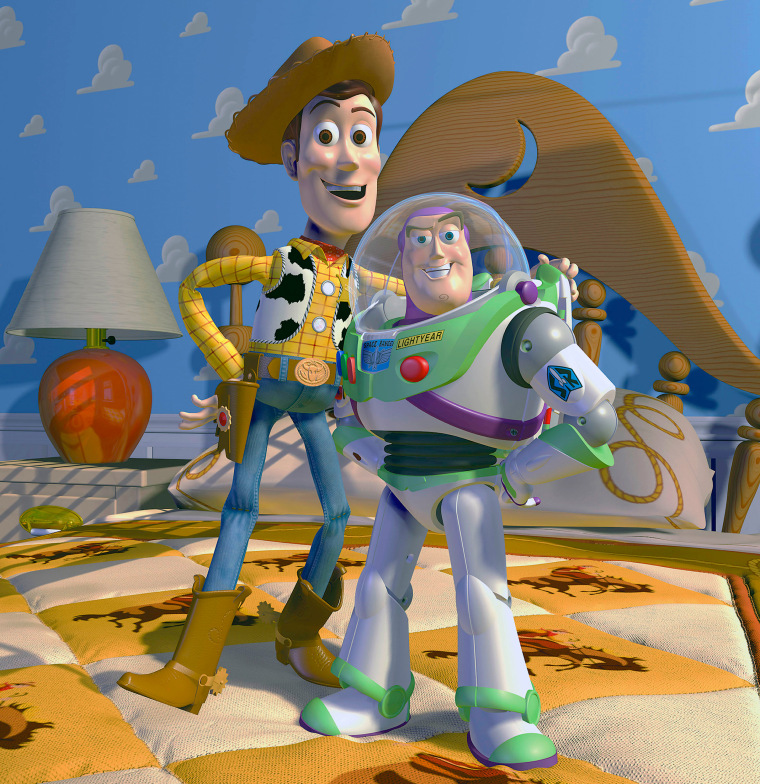 Disney chairman Bob Iger told Wall Street analysts on Thursday that the fourth film in the series will come to theaters in June 2017. Iger also said that John Lasseter, who directed the first two "Toy Story" films and was executive producer and co-writer on the third, will direct the new movie. It will be released seven years after 2010's "Toy Story 3."
"We love these characters so much; they are like family to us," said Lasseter in a statement. "We don't want to do anything with them unless it lives up to or surpasses what's gone before. 'Toy Story 3' ended Woody and Buzz's story with Andy so perfectly that for a long time, we never even talked about doing another 'Toy Story' movie. But when ("Toy Story" vets Andrew Stanton, Pete Docter, Lee Unkrich) and I came up with this new idea, I just could not stop thinking about it. It was so exciting to me, I knew we had to make this movie—and I wanted to direct it myself."
Disney later confirmed the news with a tweet playing off one of Sheriff Woody's trademark phrases, "there's a snake in my boot." It included a photo of Lasseter speaking to a room full of people.
No cast information was given, but in the previous three films, Tom Hanks voiced moral straight-arrow Sheriff Woody and Tim Allen played his space ranger pal, Buzz Lightyear. Jessie the Cowgirl (Joan Cusack), Mr. and Mrs. Potato Head (Don Rickles and Estelle Harris), Rex the Dinosaur (Wallace Shawn) and Hamm the piggy bank (John Ratzenberger) also played major roles in the earlier films, and fans are sure to expect most or all of them to return.

In the third film, the toys' owner, Andy (John Morris, now 30, returning to the role he first voiced at age 9) goes off to college, but not before his toys find a good home with young Bonnie.
Fans were quick to react to the news, with some enthused and others expressing that the existing trilogy ended so well that it was hard a new film living up to the legacy.
And one fan pointed out that this sequel was foreseen by no less than Gonzo the Great of the Muppets in a song in March's "Muppets Most Wanted."

Thursday was a big day for Disney movie news. The studio also revealed the title of its next "Star Wars" film, "Star Wars: The Force Awakens." That film will come out in December of 2015.

Follow Gael Fashingbauer Cooper on Google+.