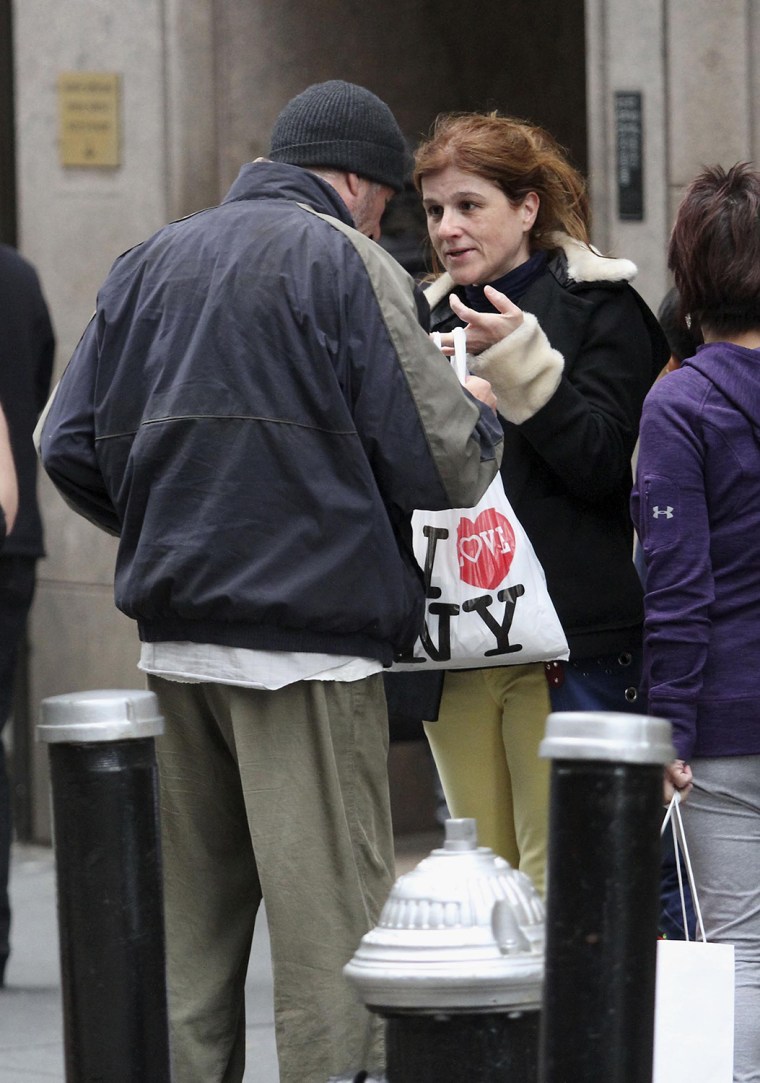 Richard Gere is diving so deep into his next film role as a homeless man that he recently had a French tourist offer him her leftovers on the streets of New York.
Gere, 64, is currently filming "Time Out of Mind," in which he plays a down-on-his-luck guy named George. The "Pretty Woman" heartthrob was in character — grimy clothes, beer in a paper bag and eating a burger from trash can — near Grand Central Station last week when Karine Gombeau of Paris saw him and decided to help.
Gombeau, 42, told The New York Post that she and her family had ordered an "enormous" pizza earlier, and offered him their leftovers.
"I said, 'Je suis désolée (I am sorry), but the pizza is cold,' " she told the paper.
According to her, after Gere accepted the offering, he replied, "Thank you so much. God bless you."
The tourist explained to The Post that she felt the urge to help because, "It leaves me really sad to know we waste food and they have nothing."
"She was a complete stranger who just happened to see him acting," Gere's publicist told TODAY. "It's a sweet story."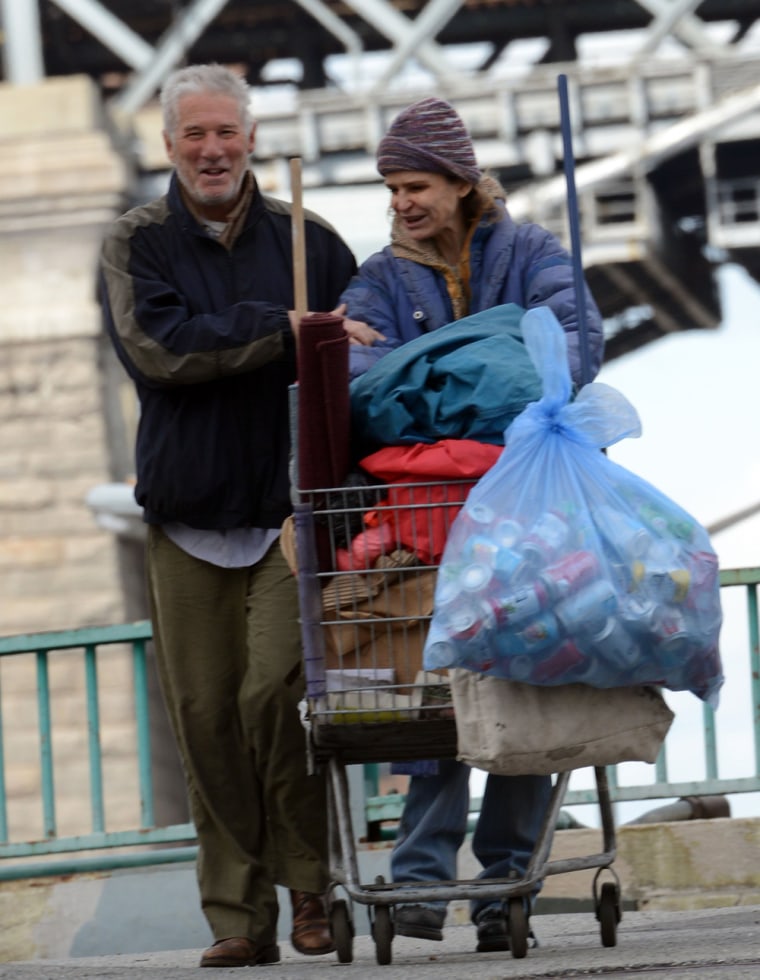 Though the movie's crew was filming from across the street, Gombeau, who was with her husband and teenage son, said the family didn't realize they were on a set.
"People came from all over the station and told my husband to stop filming," Gombeau told The Post. "People came out of the subways. It was very confusing."
And when someone showed Gombeau photos of her with the actor, the tourist told the paper she was amazed.
"It's unimaginable that something like this could happen," she said. "I think he's very handsome, even at his age."
"Time Out of Mind," which also stars Kyra Sedgwick and is directed by Oscar-nominated Oren Moverman, does not yet have a release date.