Jennie Garth is honoring her former "Beverly Hills, 90210" co-star Tori Spelling's 50th birthday in a heartfelt tribute that celebrated the two women's decadeslong friendship.
"Tori & Jennie or is it Donna & Kelly? It's both forever and always! Happy Birthday gorgeous," Garth wrote alongside a pair of then-and-now pics she posted May 16 on Instagram.
The first image in Garth's post shows Spelling and Garth in recent years, while a second shot shows the two stars from their "90210" days, when they played Donna Martin and Kelly Taylor.
"I'm so glad you're finally 50, I was feeling lonely without you," Garth continued, adding two dancing women emoji.
"In my eyes we will always be these two teenagers…which explains why whenever we're together that's exactly how we act LOL," she added. "I can't wait until we're in our rockers, like we always talk about, laughing & remembering (or not in my case) the good ol' days."
The former "What I Like About You" star concluded her post, "I will love you until the end of time."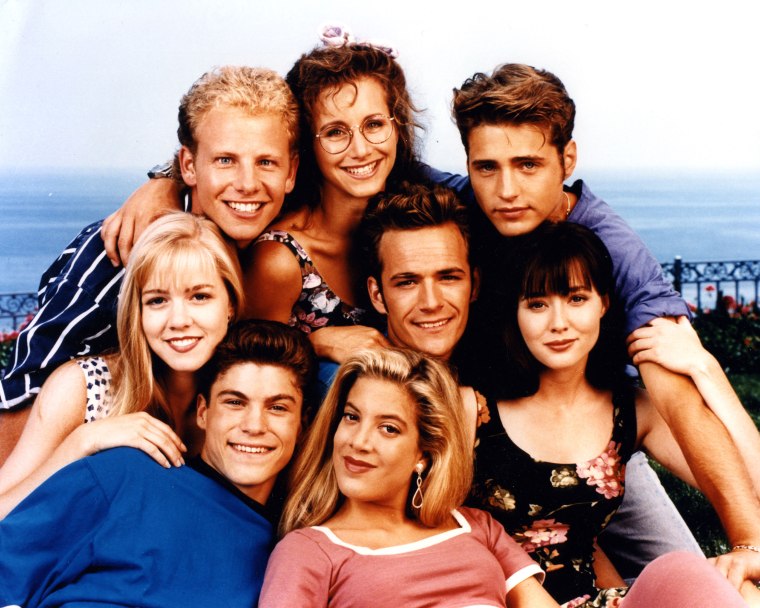 Fans hopped into the comments of Garth's post to share their own sweet tributes to both women and to "Beverly Hills, 90210."
"It'll ALWAYS be Donna & Kelly for me. Seeing your faces brings so many memories back. Great memories," wrote one.
"Still look the same! Gorgeous!! Miss 90210! It brings back so many memories!!" gushed another.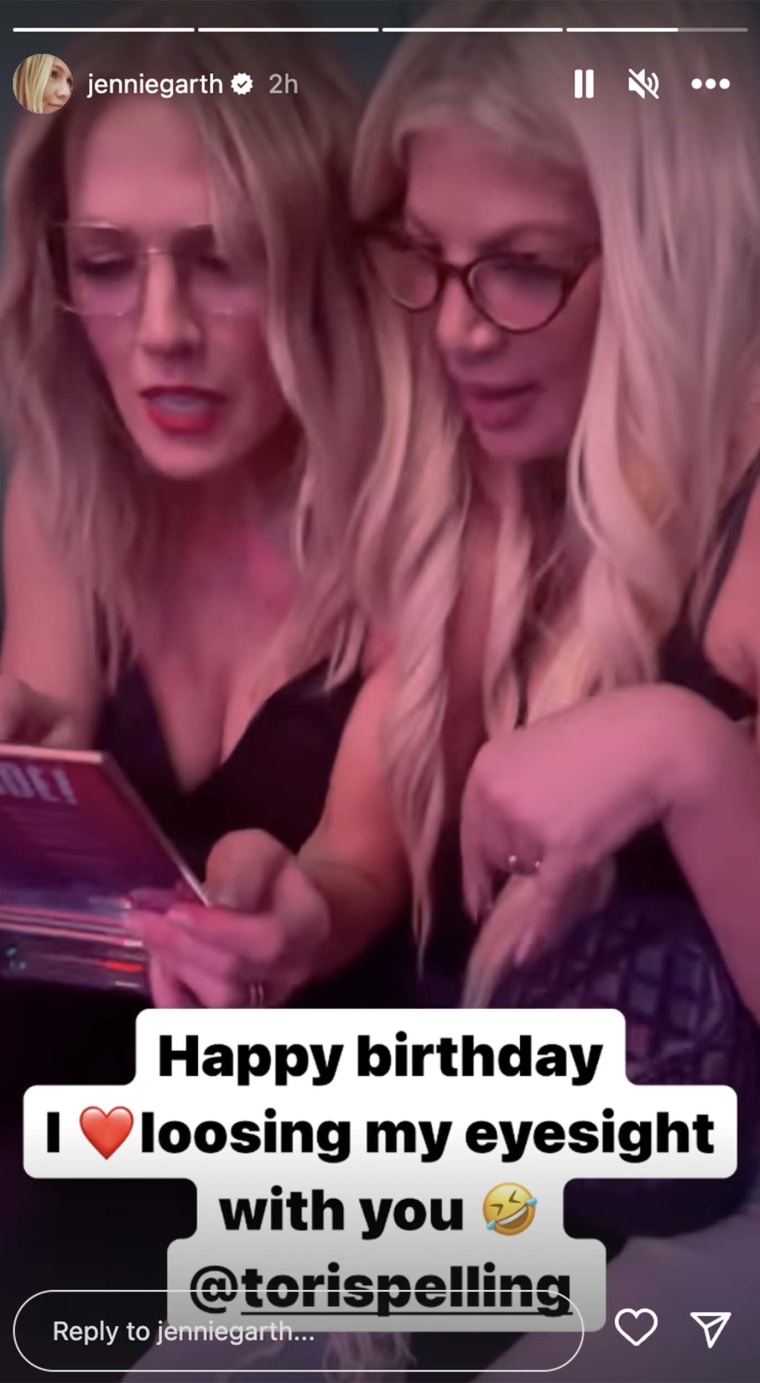 Garth also shared several videos of her and Spelling in her Instagram stories, including a video of the pair both wearing eyeglasses and reading from a tablet device.
"Happy birthday. I (love) loosing (sic) my eyesight with you," she jokingly wrote on the clip.
Garth and Spelling met on the set of "Beverly Hills, 90210," which premiered on Fox in 1990. The duo, who played best friends on the show, continued collaborating on screen in the CW reboot "90210" and later in Fox's short-lived "BH90210" revival. They currently co-host the "9021OMG" podcast together.
In 2014, the two actors also co-starred in the ABC Family detective sitcom "Mystery Girls."