/ Source: msnbc.com contributor
'Handy Manny' (Disney Channel)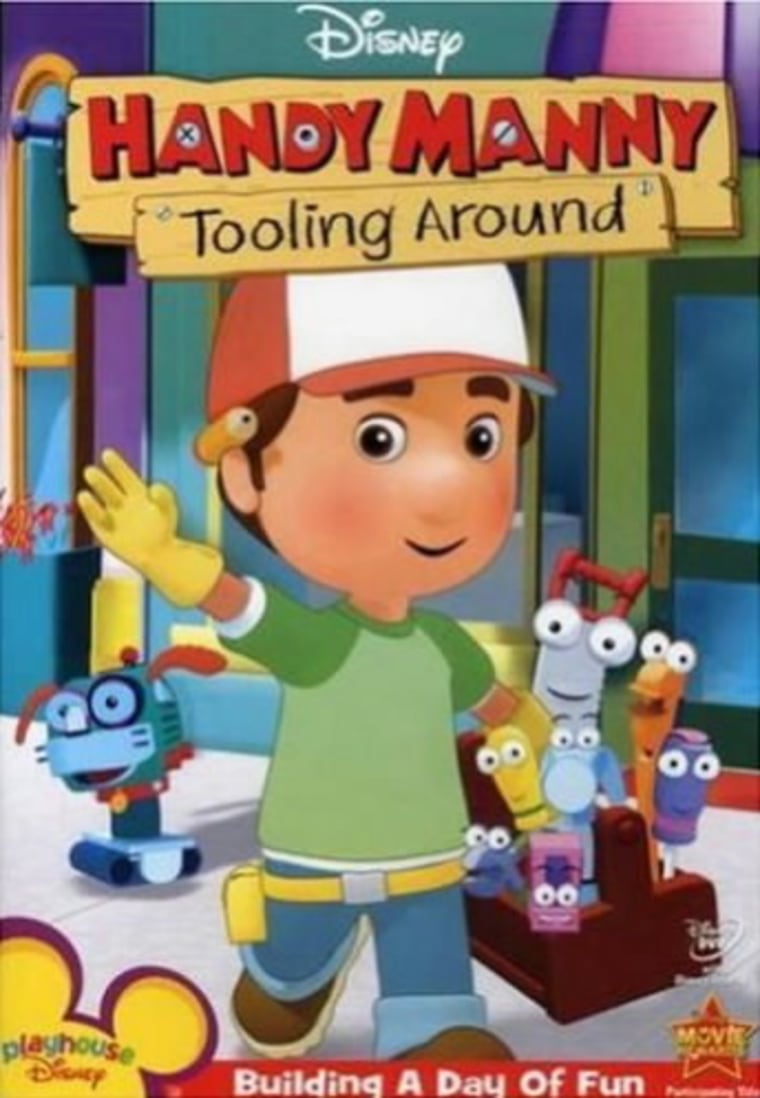 Ever wonder what happened to Wilmer Valderrama, who played Fez on "That 70s Show"? He's now the voice of Manny, the star of this Disney series that follows a handyman and his talking set of tools through Sheetrock Hills. Each half hour features the crew of Handy Manny's repair shop — "You break it, we fix it!" — going around repairing everything in the town, in English and Spanish, and of course learning valuable lessons along the way. The characters are all likable without being sickeningly sweet, and it's easy on the ears as background noise. It also might fuel questions from inquisitive minds about what needs fixing around the house, which is good or bad depending on how interested the adults of the home are in bringing out their own, presumably non-talking set of tools.
'Little Einsteins' (The Disney Channel)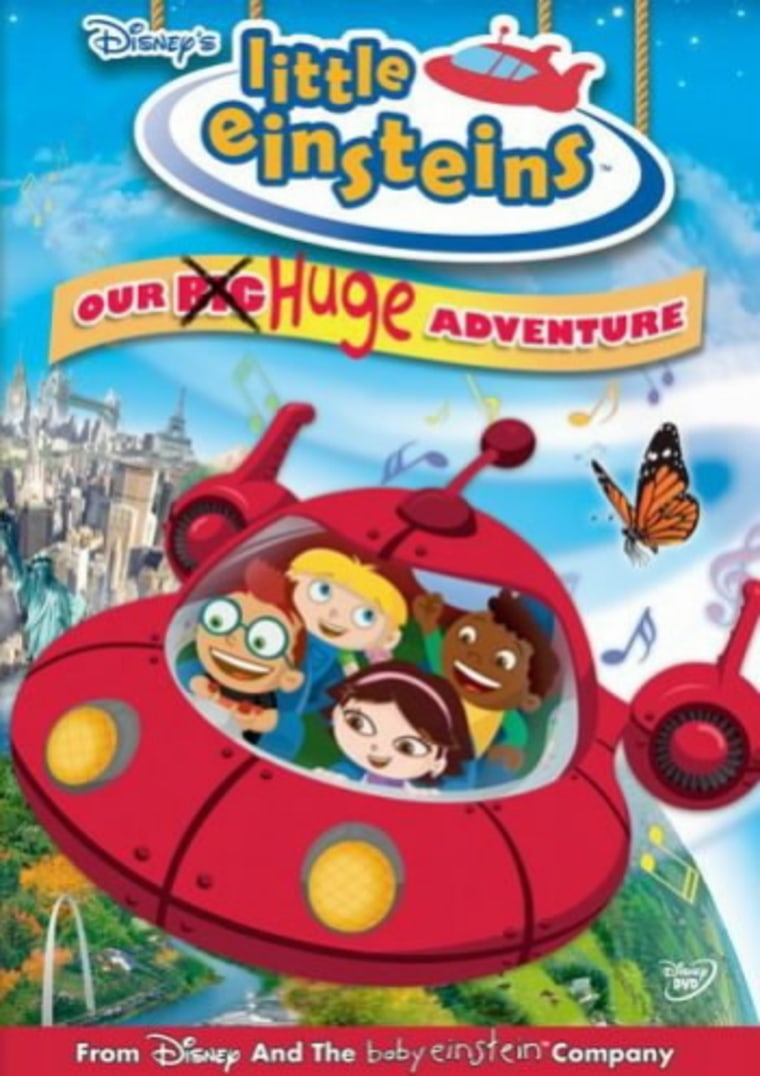 This is the best show to put on if you really need to do work in the same room that kids are watching TV. Quincy, Leo, Annie and June fly around in their rocket ship through scenery inspired by the artist of the day, meaning the animation is no strain on the eyes. It's designed to give children an appreciation for the arts, which means classical music is nearly always in the background. Close your eyes, and it's a little like Muzak, which may not sound appealing until it is contrasted with musical selections on shows like "Barney & Friends." Brahms, Mozart and Rimsy-Korsakov are a whole lot easier to work with than "Hannah Montana." It's easy to tune out the sound and focus, plus you can console yourself by saying that you're just making up for the lack of music and art funding in the public schools by turning it on.
'The Wonder Pets' (Nick Jr.)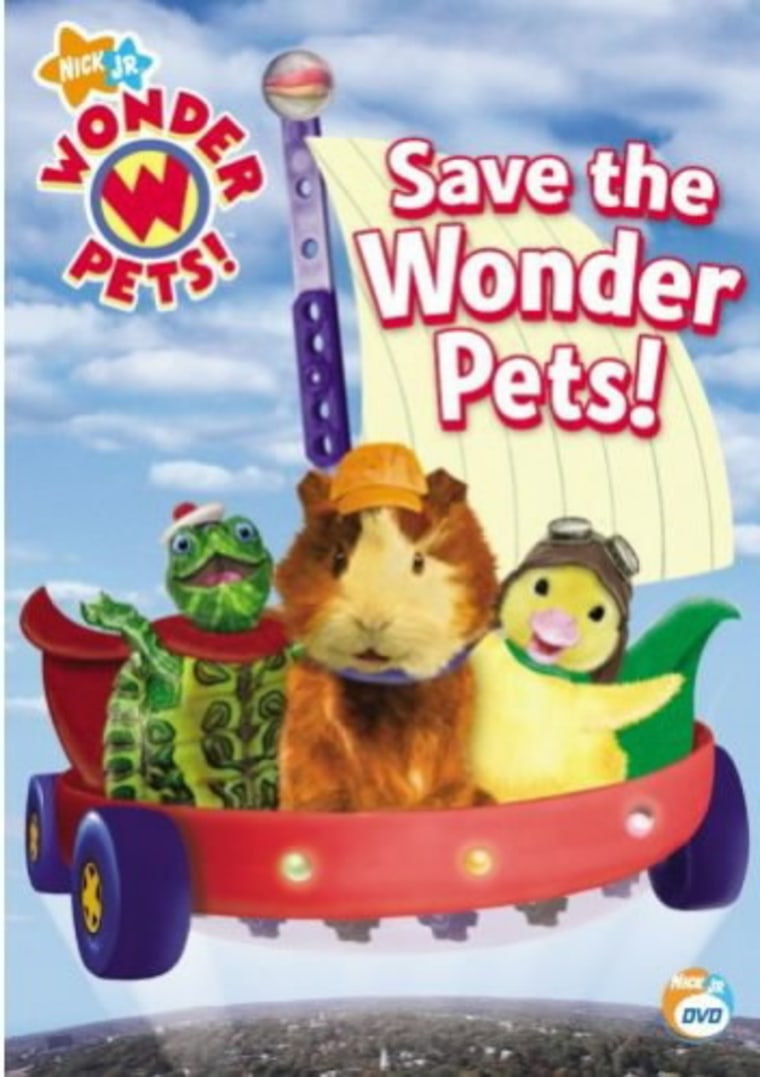 What's not to like about a guinea pig, turtle and dug that travel around the world saving baby animals in trouble? It's another show that relies heavily on music to both entertain and educate, so there's always something soothing coming from the television. While it's no threat to be aired as a National Geographic special, the cities and countries featured are displayed with the appropriate characteristics; the Wonder Pets float through the canals of Venice on a gondola, for example. As a bonus, you'll find yourself saying things like "What's gonna work? Teamwork!" which is always a big hit at meetings. And also wondering, "How do I get a flyboat that can get me from here to Europe or Asia in less than half a minute?" the next time you're stuck in the airport waiting out a delay.
'Yo Gabba Gabba!' (Nick Jr.)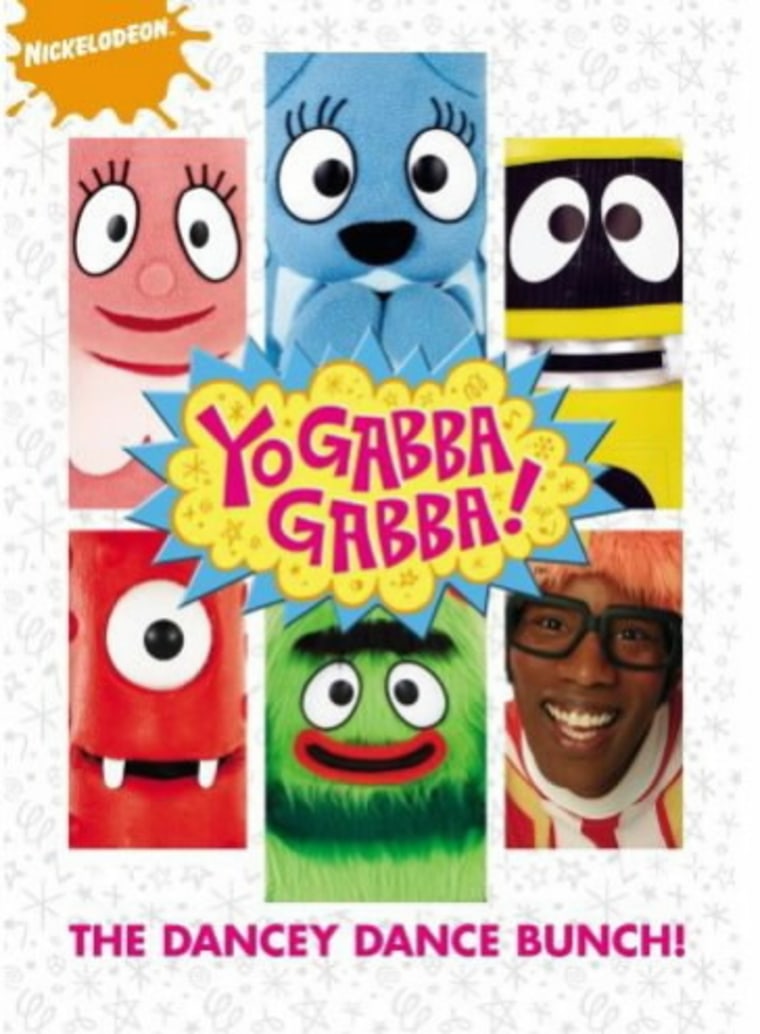 Other shows may be more educational, but no shows have a higher coolness factor. Hosted by DJ Lance Rock, it follows the oversized chararacters Muno, Foofa, Brobee, Toodee and Plex while they learn valuable lessons, sing and dance, and watch animated features. It might seem a little strange, because it actually is a little strange. But the list of guest stars include the likes of Jack Black, Toby Hawk, The Ting Tings, Biz Markie, The Shins and Of Montreal, so it's captured the imagination of performers like no other show. Your kids will learn to clean their room and brush their teeth, and also how to beatbox. They'll also get an early appreciation from some of the hippest acts on tour and be the coolest kids in the playgroup.
'Sesame Street' (PBS)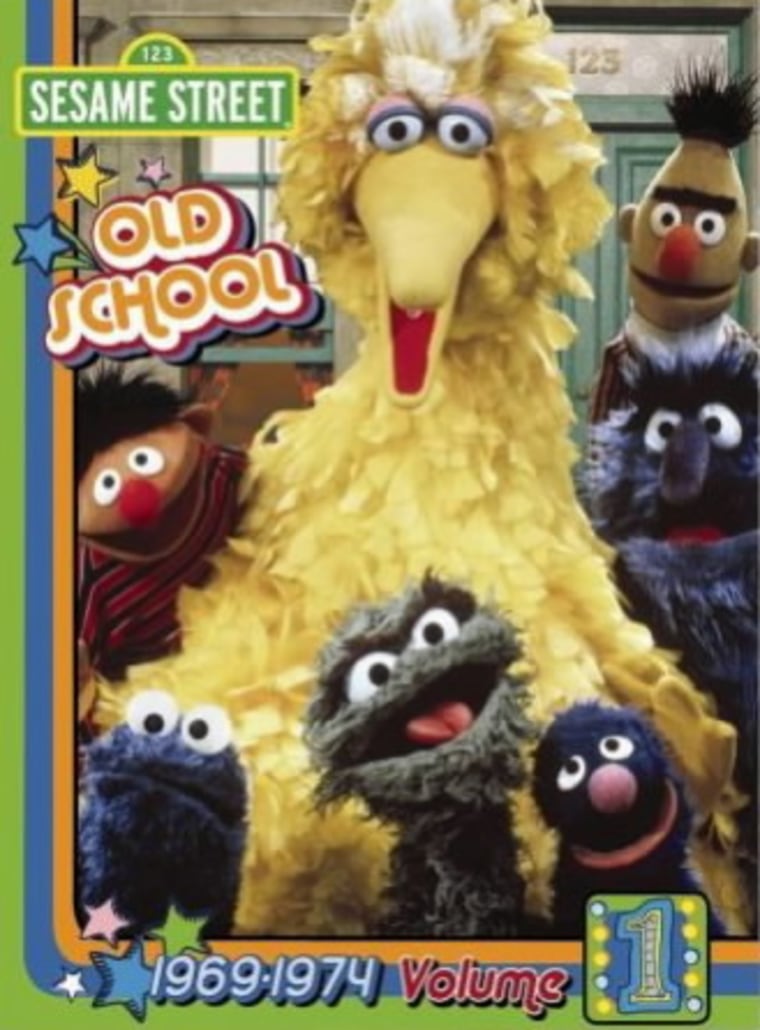 Admittedly, some of the puppets start to grate on everyone's nerves after a few episodes (Zoe, I'm looking at you here). Still, the show wins points because it's traditional — after all, our parents allowed us to watch the show when we were kids, and look at how great we turned out. It pays more than lip service to its mission to educate, and though some of the animated sketches have been around for decades, there's a lot of new material as well. Plus the human guest stars can be hilarious. Neil Patrick Harris was robbed at the awards shows when he wasn't honored for his role as the "Sesame Street" Shoe Fairy.