Looking for a great DIY Valentine for your co-anchor? Why not ask a beefy young gentleman in his pajamas to give her a rubdown?
Clinical psychologist Belisa Vranich came by Studio 1A to extoll the virtues of couple's massage, and brought along scented oils, textured mitts, and two topless masseurs. And what better couple to test drive one than Kathie Lee and Hoda?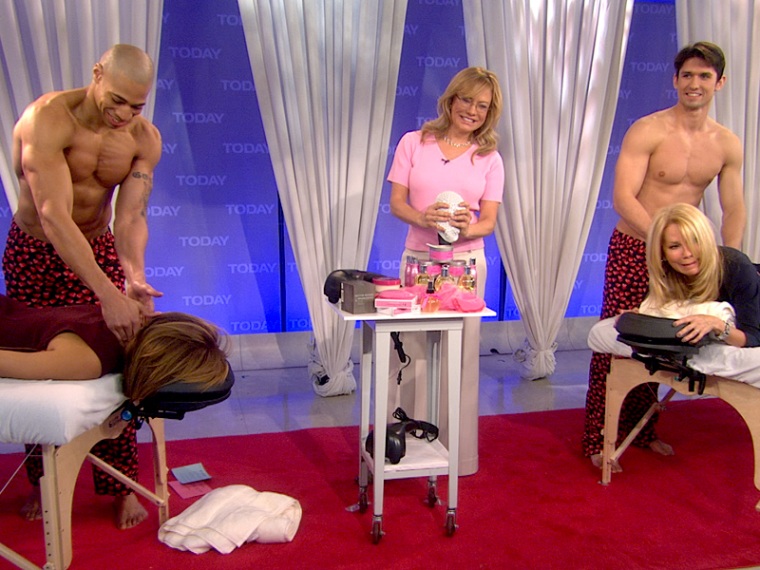 The girls gamely volunteered to be massaged by two shirtless masseurs in heart-covered pajama drawers. Belisa instructed the brawny young gentlemen in getting the kinks out while Hoda giggled nervously and Kathie Lee's nose began to spontaneously run. Again: topless masseurs.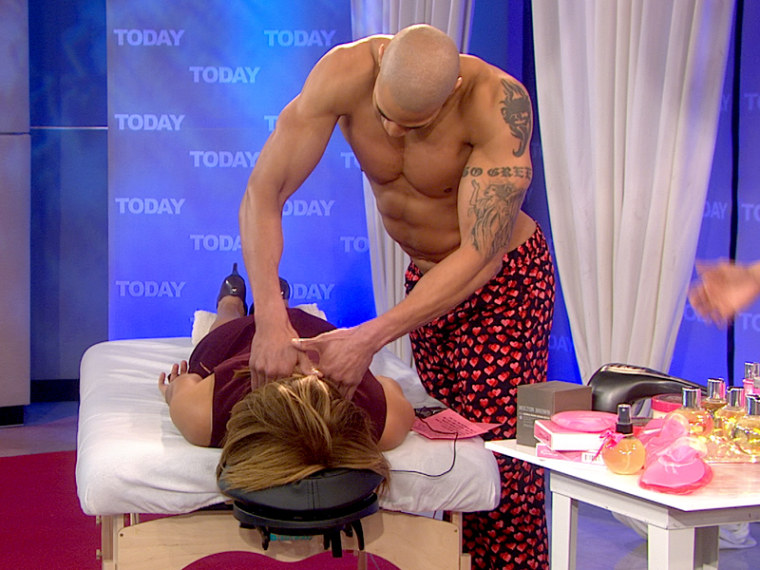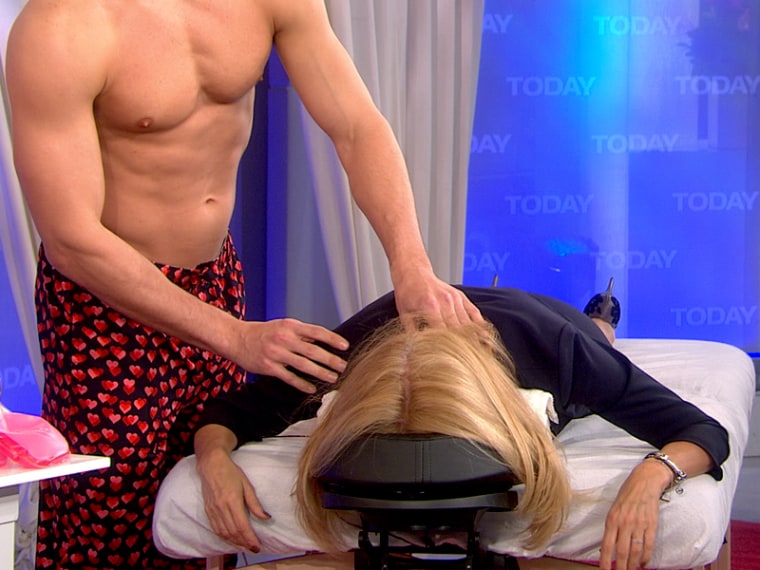 Listen, it's harder than you think to anchor from face down in a donut pillow after a morning cocktail. Just watch the video.
More: Should you bread your cat? KLG and Hoda weigh in
Why do KLG and Hoda drink in the morning?
Julieanne Smolinski is a TODAY.com contributor. This was an excellent day for her.