Tonya Harding has gone from a disgraced Olympic figure skater to wowing Hollywood stars on the red carpet.
The polarizing two-time Olympian made a buzzed-about appearance at Tuesday's Los Angeles premiere of "I, Tonya," a new movie about her life in which Margot Robbie portrays Harding.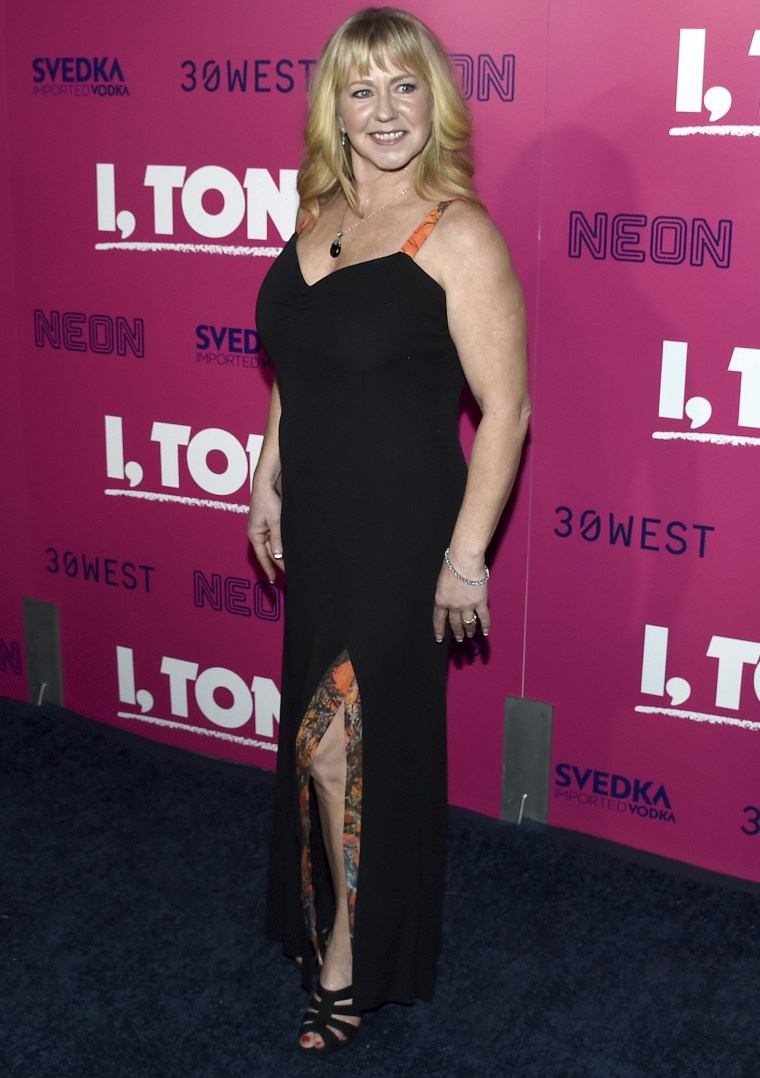 Robbie appeared starstruck after chatting and posing for photos with Harding, 47, who was famously implicated in a plot led by ex-husband Jeff Gillooly to injure rival skater Nancy Kerrigan so that she would not be able to compete in the 1994 Winter Olympics.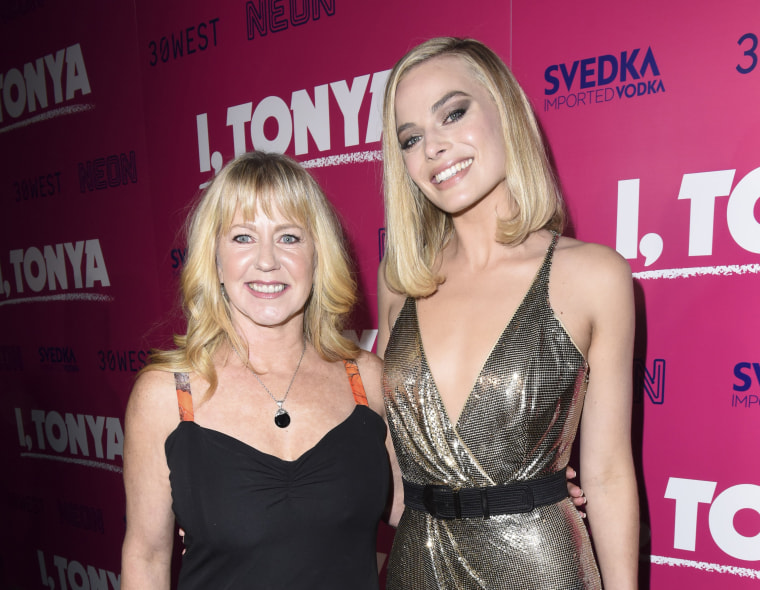 The movie portrays Harding's rough upbringing under a domineering mother in Oregon and then the attack that made her a notorious sports figure.
The figure skater once famous for her '90s-style outfits, complete with a scrunchie, wore a floor-length gown with orange straps as she mingled with stars of the film, including Allison Janney, who plays her mother, and Sebastian Stan, who plays Gillooly.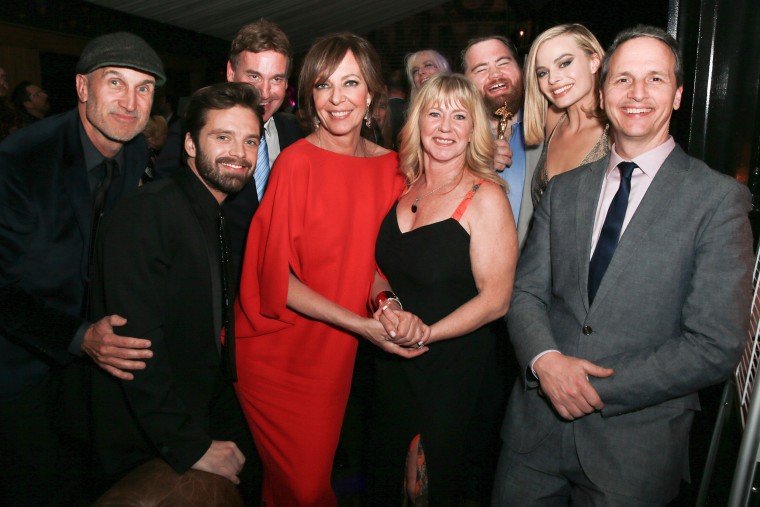 "I don't know if I should even say 'Hi' to her, I mean, I play Jeff!" Stan told People. "I'm totally star struck right now."
Gillooly and bodyguard Shawn Eckhardt hired Shane Stant to hit Kerrigan in the knee with a metal baton after a practice session in 1994 in the hope of badly injuring her ahead of the Olympics. Harding went on to win the U.S. championship, but finished eighth at the Olympics in Lillehammer, while Kerrigan recovered from a bruised knee to win the silver medal behind Oksana Baiul.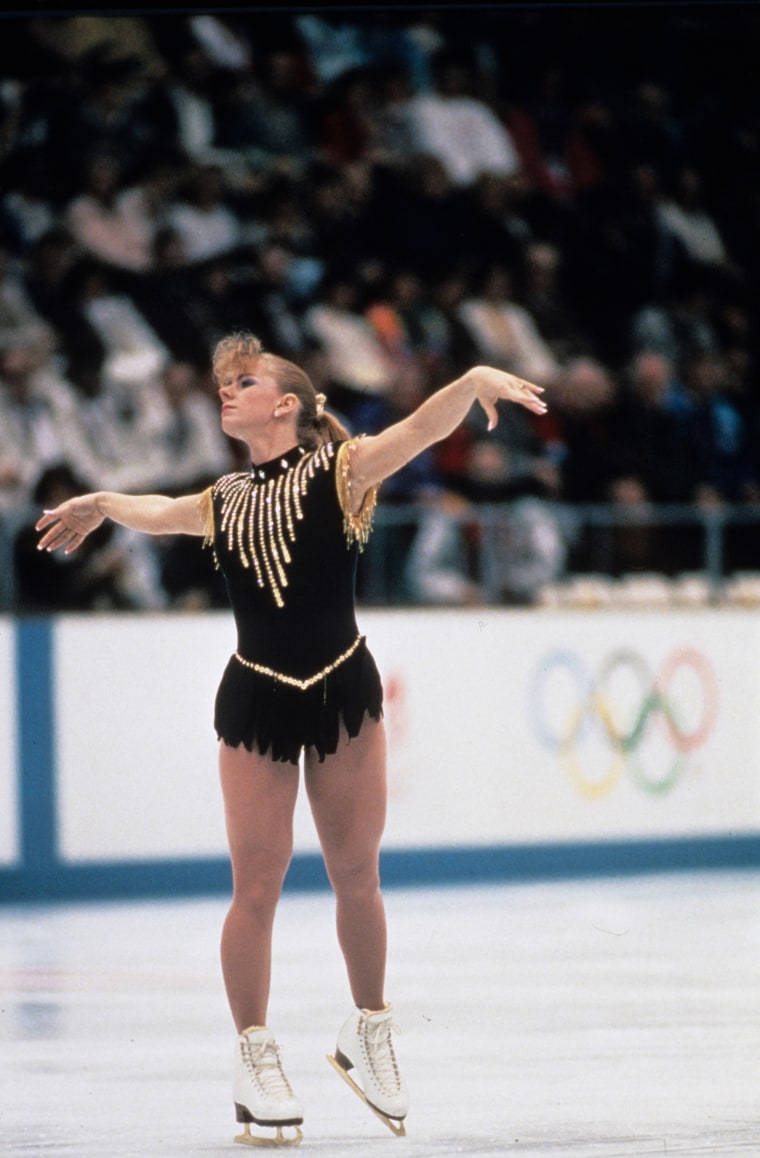 Gillooly, Stant and Eckhardt all served prison time for the attack, while Harding was given three years probation. She also was banned for life by the U.S. Figure Skating Association.
Those troubles appeared to be in the distant past on Tuesday, when she received a loud ovation from the audience at the premiere at the Egyptian Theatre.
Follow TODAY.com writer Scott Stump on Twitter.