Of all the musical oddities produced during the 1970s, the pairing of Captain and Tennille seemed like one of the kinder and gentler ones.
For one thing, leggy Toni Tennille and her silent piano player accompanist (and sea captain hat-wearing) Daryl Dragon, who had a string of hits including "Love Will Keep Us Together" and "Muskrat Love" and a variety TV series "The Captain and Tennille Show," only got married after the record company declared it in a press release!
MORE: Love didn't keep Captain and Tennille together
"We were living together ... and everybody thought we were married but we weren't," said Tennille, who visited TODAY Tuesday to talk about her new book, "Toni Tennille: A Memoir." She noted that her mother didn't like them living together out of wedlock and "the record company was uncomfortable with it, too."
The company publicist announced that they'd married on Valentine's Day, which came as a shock to the couple. With a little nudging from their accountant, who said they would do "a lot better with taxes" if they were married, they went to Virginia City, Nevada and quietly tied the knot in a saloon's tiny wedding chapel in November 1974.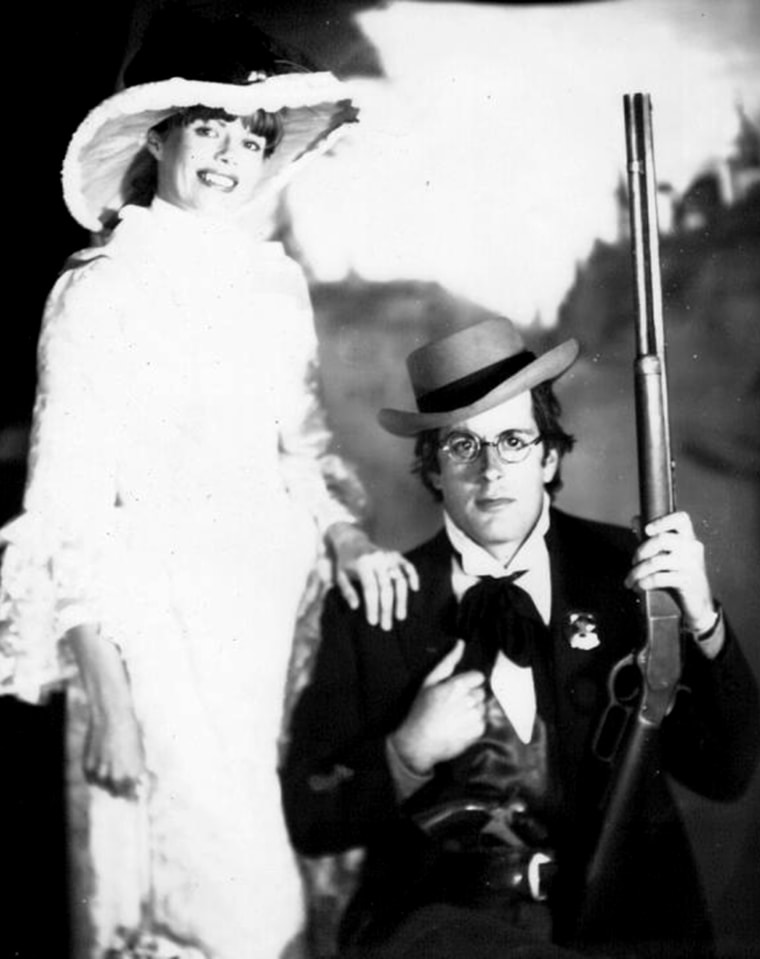 "We walked out the door into the sunshine and I went, 'Is that real?'" Tennille recalled. Then they decided they really should have some kind of wedding photo, but the only place in town to do it was a shop where you could dress up like old-timey pioneers.
"I loved him with all my heart," said Tennille, who is 75. "But what I was projecting on him was something he could never be and I didn't know that at the time."
MORE: Doing the splits: 13 celebrity breakups that had us reaching for hankies in 2014
The pair, who were married for 39 years before splitting in early 2014, did have big success in their careers, but Tennille says their relationship failed due to intimacy issues.
"Sex is not love, sex is not intimacy," she said. "He just couldn't be affectionate, he couldn't just give me a hug. ... And I don't blame him because he came from a very, very difficult family and he had a famous but overbearing father." (Dragon's dad was conductor and composer Carmen Dragon.)
"He was raised quite differently than I was," she added. "None of this is his fault."
Tennille says the marriage lasted for as long as it did because she was trying to fix things. "I kept trying and trying and thinking I could bring this man who has so much to give into the light," she said. "I wanted him to experience the joy that I had with my very loving family."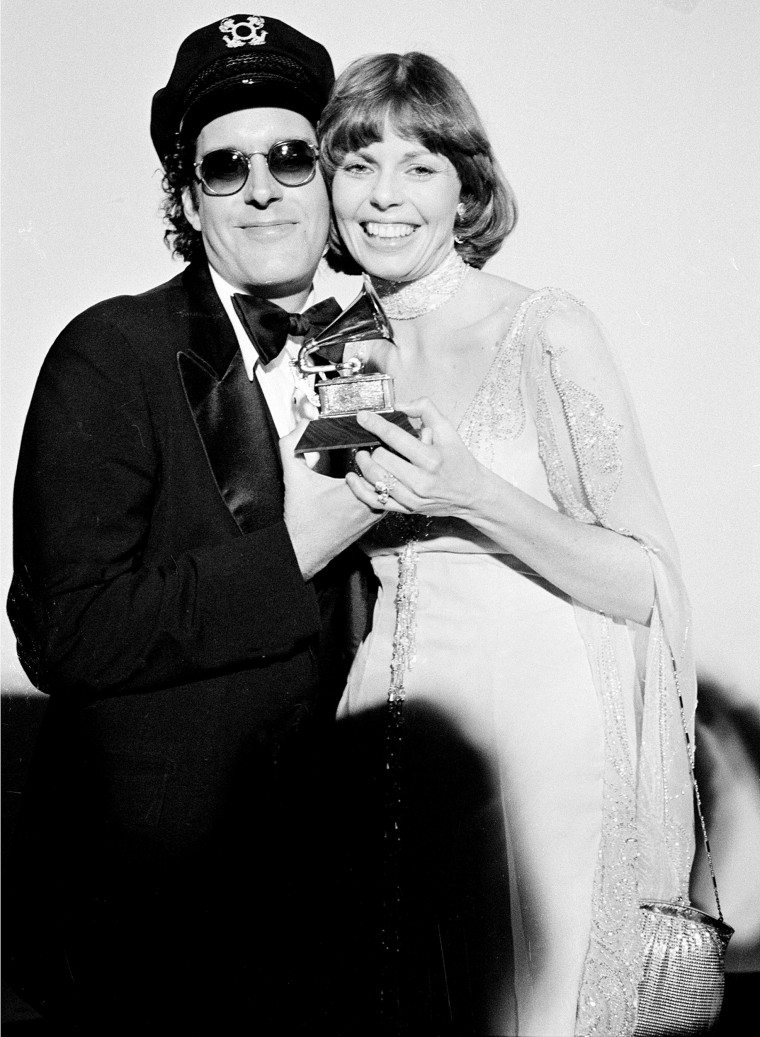 In the end, she walked away. Dragon knows she's written the memoir, and has given it his blessing. "I told him at the very beginning when I was going to write it, and I said, 'You know Daryl, it's going to be from my point of view of the relationship,'" she said. "He said, 'I'm not worried, you've always been a straight shooter.'"
"Toni Tennille: A Memoir" (co-authored with Tennille's niece Caroline Tennille St. Clair) is now available for purchase.
Follow Randee Dawn on Twitter.