Toni Morrison's legacy lives on.
On Tuesday, March 7, the United States Postal Service unveiled its new forever stamp of Morrison at a dedication ceremony held at Princeton University in New Jersey.
The latest forever stamp celebrates the amazing life and legacy of the late novelist, who was the first African American woman to win the Nobel Prize in literature.
At the ceremony, fans got to see the forever stamp, which shows Morrison smiling while crossing her hands in front of a yellow background. According to Princeton University, the photo was taken by Deborah Feingold in 1997 for Morrison's Time magazine photo shoot.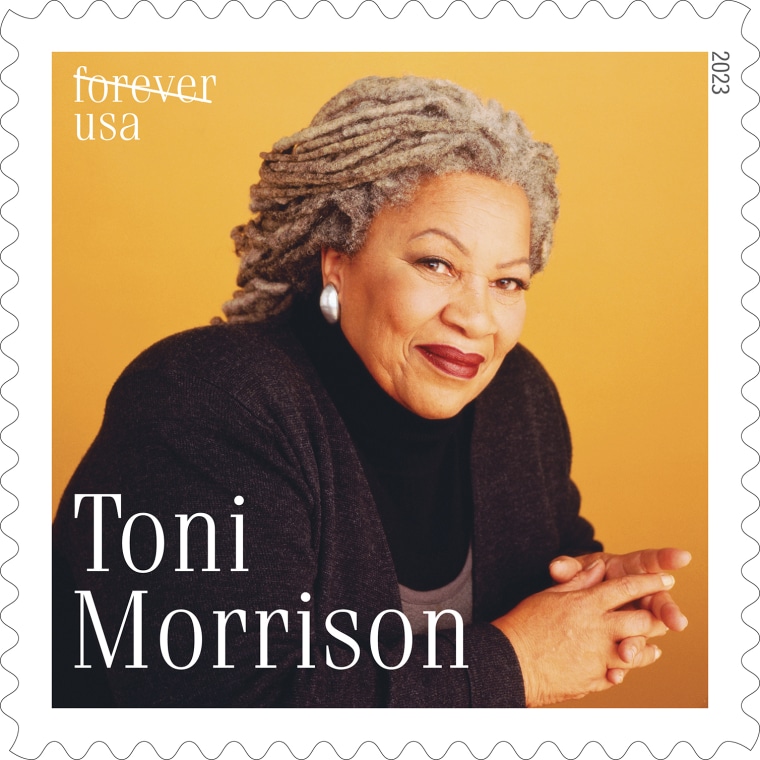 A letter from former President Barack Obama and first lady Michelle Obama was also read at the unveiling and was presented to Morrison's family.
It read, "We're honored to join Toni Morrison's family and everyone gathered here in celebrating one of the world's greatest storytellers. Toni told fundamental truths about our country and the human condition. But she didn't just reflect what was true. She helped generations of Black Americans reimagine what was possible. That's why we return to her stories again and again, finding new meaning each time."
Morrison was known for highlighting the Black experience in America. In her first novel, "The Bluest Eye," she wrote about an 11-year-old girl who struggled to see her beauty as a dark-skinned African American girl.
In "Beloved," Morrison's 1987 novel, she wrote about a formerly enslaved woman who ends up killing her own baby to prevent the child from going through the same experiences she did growing up.
Morrison's acclaimed work, which spoke to the various mistreatments of African Americans in society, was one of the reasons she was chosen to be featured on the forever stamp.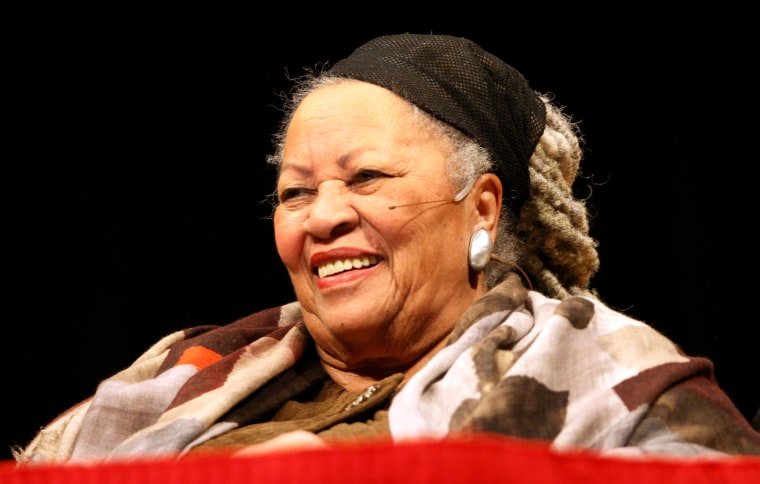 Morrison is someone who has "made extraordinary and enduring contributions to American society," a spokesperson for the U.S. Postal Service said in a statement, according to Princeton.
Pritha Mehra, USPS chief information officer and executive vice president, who served as the dedicating official, added, "One of the goals of our stamp program is to raise awareness and celebrate the people who represent the very best of our nation. It's a privilege to represent the 650,000 men and women of the Postal Service, as we honor Toni Morrison with one more tribute — our new stamp that will be seen by millions and forever remind us of the power of her words and the ideas she brought to the world."
Morrison's forever stamp can be purchased at post offices nationwide, online at usps.com, and by phone at 1-800-STAMP-24 (1-800-782-6724).