"Hiddleswifters," rejoice! Not only has Tom Hiddleston confirmed his relationship with musician Taylor Swift, he insists it's the real deal.
The 35-year-old spoke with The Hollywood Reporter recently, and addressed the buzz that the pair were just together to raise each other's profiles in the press.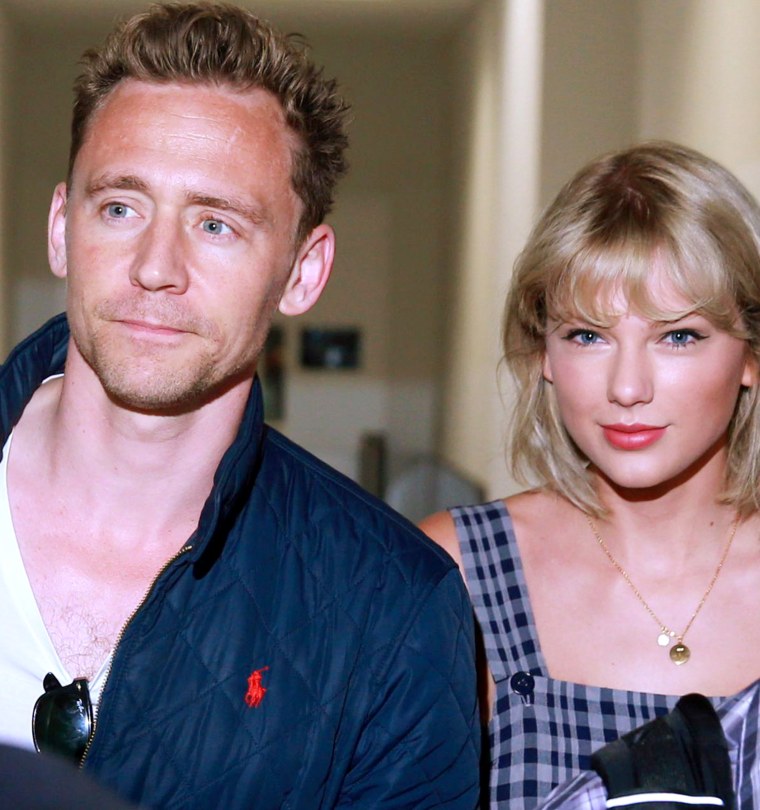 MORE: Getting serious? Taylor Swift meets Tom Hiddleston's mom
"Well, um. How best to put this?" said Hiddleston, chuckling. "The truth is that Taylor Swift and I are together, and we're very happy. Thanks for asking."
And, he added, "That's the truth. It's not a publicity stunt."
There has been a lot of chatter about the pair since they were spotted together on a Rhode Island beach in June, enjoying the sand and sharing some smooches. But for the most part, neither has said anything in the press about how they got together (though we sense their terrific dancing chemistry at the Met Gala in May might have helped).
While we haven't heard from Swift, one of her close friends, Victoria's Secret model Martha Hunt, underscored to People magazine that they are a delightfully happy couple, noting that he wore a T-shirt at the 26-year-old's July 4 party that read, "I [Heart] T.S."
MORE: Moving on! Taylor Swift and actor Tom Hiddleston spotted kissing on a beach
"I love that they're both happy and free together," said Hunt. "It's amazing, I'm all about people being happy in love."
Follow Randee Dawn on Twitter.