Many college students have experienced the stress of losing an ID card, but for one young woman missing her Fordham University identification, Tom Hanks was there to help.
"Lauren! I found your Student ID in the park. If you still need it my office will get to you. Hanx," the 59-year-old actor tweeted Tuesday morning, along with a photo of the found card (Hanks discreetly obscured Lauren's last name with his thumb in the image).
The post yielded dozens of responses (not to mention, more than 5,000 retweets and 11,000 favorites) in a matter of mere hours.
But it took Lauren a little longer to respond, since she's not on Twitter.
"I checked my email, and I had an email from one of my professors," she told TODAY Wednesday via Skype. "So I opened it and it said, 'You're famous!'"
She told us she's also been hearing from old friends she hasn't been in touch with for years since suddenly gaining Internet fame.
"It's pretty cool," Lauren insisted.
It sure is!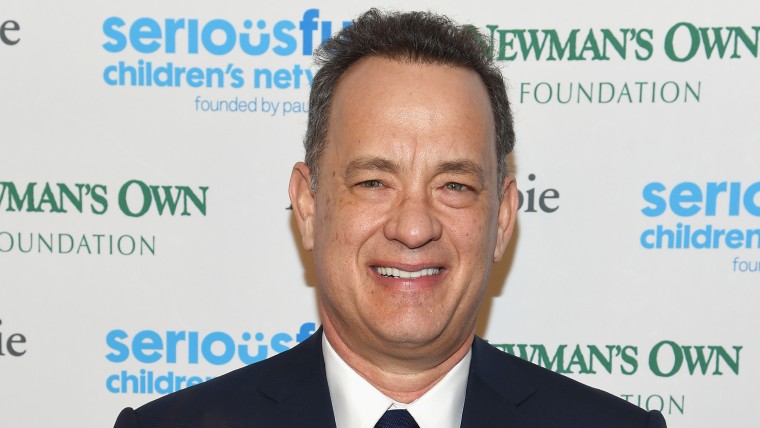 This is hardly the first warmhearted gesture Hanks has made this year.
In March, the affable actor surprised a trio of Girl Scouts in Los Altos, California, when he stopped to help them sell their cookies.
RELATED: Call him, maybe? Tom Hanks busts a move while filming new Carly Rae Jepsen video
And last month, he even responded to a California high school's plans for a Tom Hanks-themed homecoming week, assuring students that he was "working on something for the festivities," set to take place Oct. 9.