"Top Gun" fans have been eagerly awaiting a return to the skies for years, ever since buzz about a sequel to the 1986 blockbuster went from hopeful plan to definite project.
And now their big-screen dreams are really taking off!
"Top Gun: Maverick" won't hit theaters until the summer of 2019, but according to leading man Tom Cruise, production is officially underway.
On Wednesday night, the man who brought Navy fighter pilot Pete "Maverick" Mitchell to life 32 years ago tweeted an iconic photo and one simple hashtag: "#Day1."
As for the pic, it's a shot of Maverick clutching his flight helmet and gazing out at the F-14A Tomcat that carried him through his high-flying adventures. The original movie's most memorable line even gets a nod with "FEEL THE NEED" printed across the image.
That's sure to get any film fan excited — even TODAY's Carson Daly, who celebrated Cruise's return to the cockpit on Thursday morning by slipping on his own pair of aviator glasses and getting ready for another dose of the "Danger Zone."
But don't be fooled by the flashback feel of Cruise's photo. When "Top Gun: Maverick" producer (and off-screen pilot) David Ellison first spoke out about sequel plans in 2015, he hinted to reporters that the title character's hotdogging high jinks won't be quite the same in this day and age.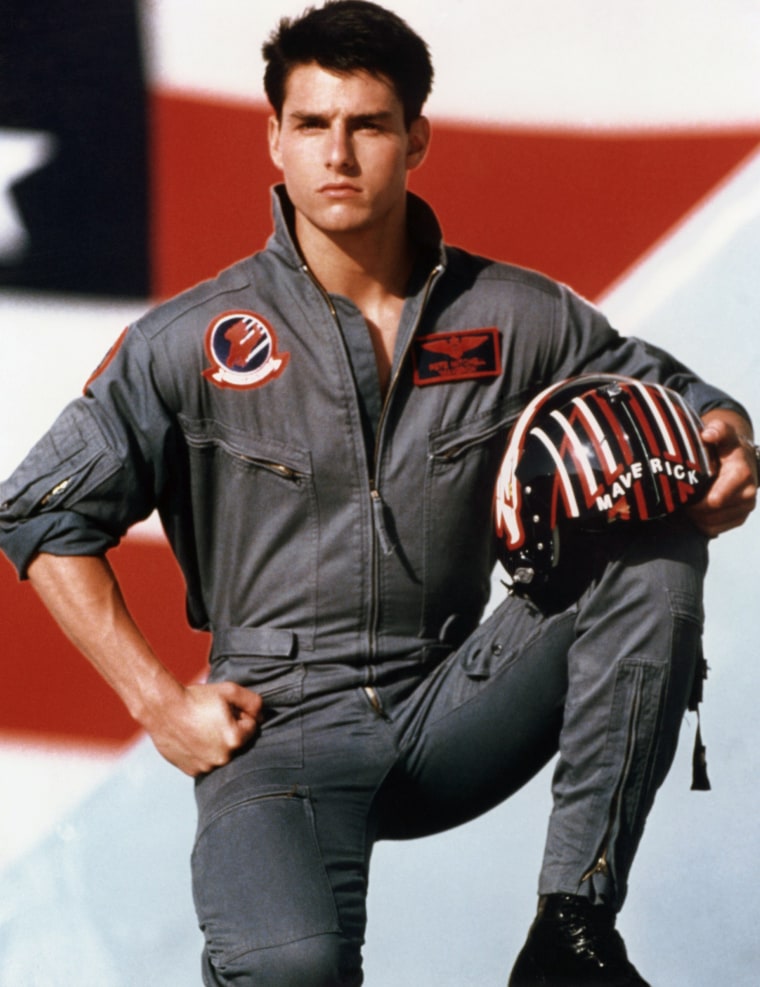 "When you look at the world of dogfighting, what's interesting about it is that it's not a world that exists to the same degree when the original movie came out," Ellison explained while promoting "Terminator Genisys" in Berlin. "This world has not been explored. It is very much a world we live in today, where it's drone technology ... So it's really exploring the end of an era of dogfighting and fighter pilots, and what that culture is today. (Those) are all fun things that we're going get to dive into in this movie."