Remember Sam Rogers, the adorable toddler whose exuberant bottle flip (and victory dab) went viral last month?
Well, after the internet collectively flipped for that flip, Ellen DeGeneres summoned little Sam and her dad, Matt Rogers, from Nashville, Tennessee to appear on her show. During their appearance, we learned a few new things about this little girl with a big personality ... and big, beautiful curls to match.
She knows how to work a crowd. As the youngest child and only daughter, Sam is used to being the family princess ... and boy, does she play the part well. She waves at the crowd! She claps for herself! While Ellen talks to her dad, she continues to flip the bottle over and over and over again for applause! Someone give this girl a variety show.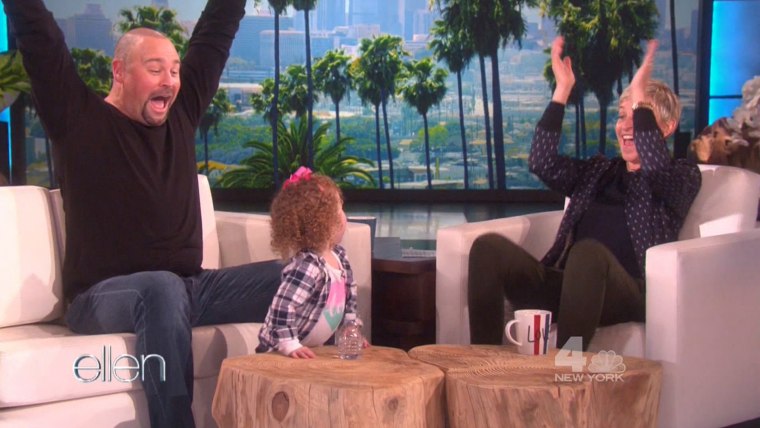 She gets that more IS more. Baby Sam took a sip of her water ... and then walked over to take a sip of Ellen's water, too. And when they gave her a bottle to flip, she asked for a second before even throwing it! This gal knows not to settle for less than she deserves.
RELATED: Watch this little girl say 'I'm cute' in the mirror a gazillion times — it's adorable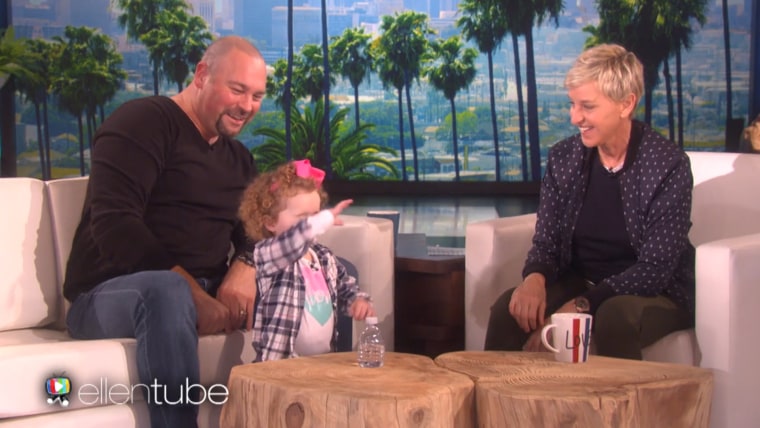 She makes the dab adorable, not annoying. Sam didn't hold back from celebrating after she nailed the water bottle flip in front of Ellen and a crowd. She shows off her great big smile. She claps along. She does a quick victory dab. But wait, there's more. Her dad reminds her to do the slo-mo dab. How cute! Can we name it "The Sam Dab?"
She needs our help. On a more somber note, we learned that Sam has cystic fibrosis, a genetic disorder that causes fluid buildup in the lungs and other organs. While there is currently no cure for cystic fibrosis, Sam's family is pursuing preventative treatment — and with the help from sponsor Shutterfly, Ellen presented them with a $10,000 check to fund CF research.
We'd definitely buy a ticket to a fundraising bottle-flipping workshop, too. Just saying.
Thanks for the laughs, Sam (and Ellen)!