The deaths of Carrie Fisher and Debbie Reynolds, just one day apart, have left Hollywood and film fans reeling. But Todd Fisher didn't simply say goodbye to two big-screen legends this week — he lost his mother and sister.
And on Thursday, he shared a sweet tribute to both of them.
RELATED: Devastating: Debbie Reynolds' death leaves stars stunned after loss of Carrie Fisher
A fan-made illustration of his sister dressed as Princess Leia and his mom in her bright yellow raincoat from "Singing in the Rain," each with an arm around the other, appeared in the tweet below a line from the memorable musical — "What a glorious feeling. I'm happy again."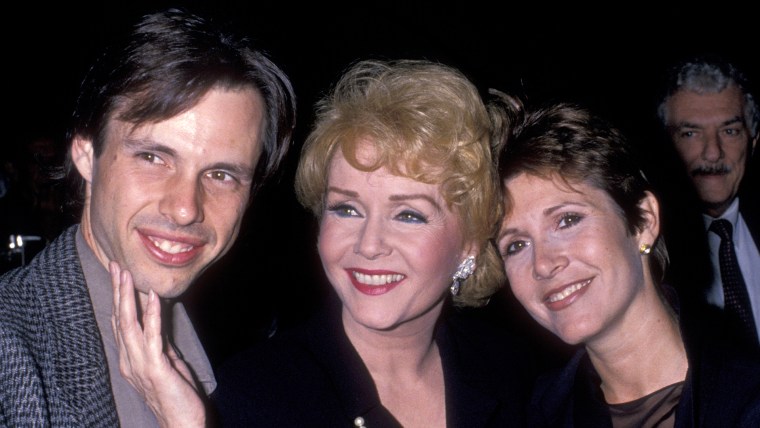 Alongside that message, he wrote, "This is a beautiful love story to witness in my 58 years. I miss them both so much. Love is everlasting."
RELATED: The story behind that photo of Carrie Fisher watching mom Debbie Reynolds on stage
As for the fan who created the image, he originally cropped out a handwritten caption at the bottom of his drawing. But after learning that Todd Reynolds felt certain that his mother wanted to be with his sister when she died, he revealed what he wrote.
In the full image, you can see that Ricky LaChance penned the line "Mother & daughter together forever!" below the illustration.
Follow Ree Hines on Twitter.