There's been a lot of excitement for the Feb. 26 launch of Netflix's "Fuller House" — but while there's no doubt adults who grew up watching Uncle Jesse and the gang on the original "Full House" will be tuning in, will today's teens find the sappy-sweet family sitcom quite as endearing as '90s kids did?
Popular YouTube duo the Fine Brothers set out to find out if a show like "Fuller House" will do well in today's TV climate, where sexy shows like "Scandal" and gore-fests like "The Walking Dead" reign supreme. In their new video, they asked a sample of teenagers what they think of the "Fuller House" trailers and premise. Surprisingly, most of the teens not only knew a lot about the original series, but were looking forward to seeing what the Tanner family has been up to for the past 20 years.
"My life will be full ... er," 14-year-old Elle says.
She admits to being a big fan of "Full House," despite the fact that she was not even born when the series ended in 1995.
"Dude, I am so excited about this!" 18-year-old Eric exclaims.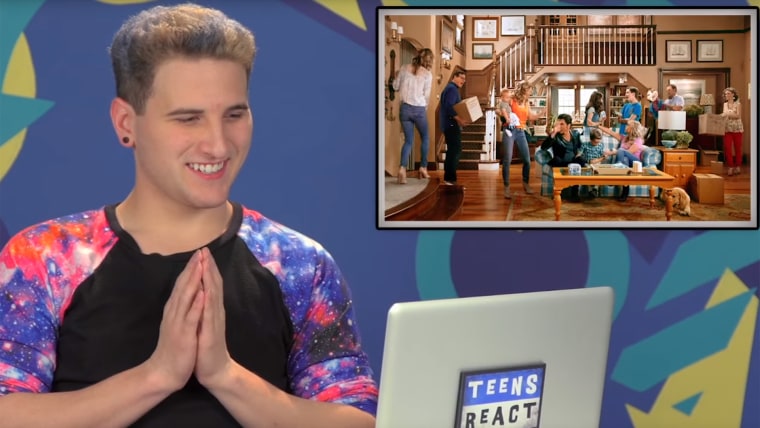 But for some of the teens, seeing the original set restored to all its original glory just didn't connect, as they had never watched "Full House."
"They're showing the house and everything and it's like, this means nothing to me," 17-year-old Daniel says.
When they get a glimpse of the reunited cast, most of the teens' smiles become giant grins. (It's no surprise, though — how can you not smile seeing the Tanner gang back together again after 20 long "Full House"-less years?)
RELATED: First 'Fuller House' photos show Tanners reunited in Netflix reboot
Of course, Danny, Joey, Jesse and the girls have changed a lot since we last saw them. Gone are the 1990s fashions made famous by D.J. They've been replaced by fashionable mom-wear, as the eldest Tanner girl is now the mother of three kids. And, of course, all of the cast looks a little different these days.
"They're so old!" Alix, 19, exclaims.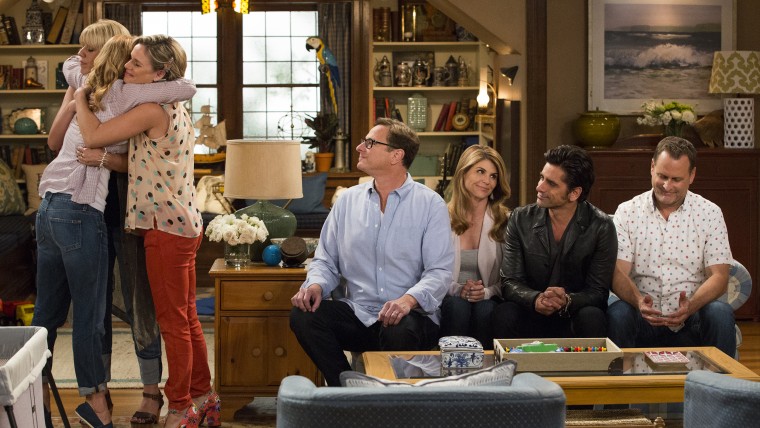 The teen girls in particular, still had a lot of love for the original cast. While the sentiments toward the characters have not changed over the years, the way the teens express themselves certainly has.
"Jesse … John Stamos is bae," 18-year-old Geneva states."D.J. and Steve … original OTP," says Elle. "I love them so much." (For those not up on teen slang, "OTP" stands for "one true pairing.")
RELATED: Candace Cameron Bure kisses 'Fuller House' co-star Scott Weinger in cute photo
Almost all of the original cast members will appear in "Fuller House" — everyone except Mary Kate and Ashley Olsen, who shared the role of youngest Tanner girl Michelle on the original series. The teens were not thrilled to hear that the twins decided not to take part in the reboot.
"I think they're just being pretentious," 18-year-old Sabrina says of the Olsen twins, adding that their absence will certainly be felt on "Fuller House." "They, like, made the [original] show."
When asked what they thought of the revised plot, the teens found it depressing that D.J. is now a widowed mom. "Dude, this girl does not have good luck!" says Eric. "First her mom dies, and now her husband dies?"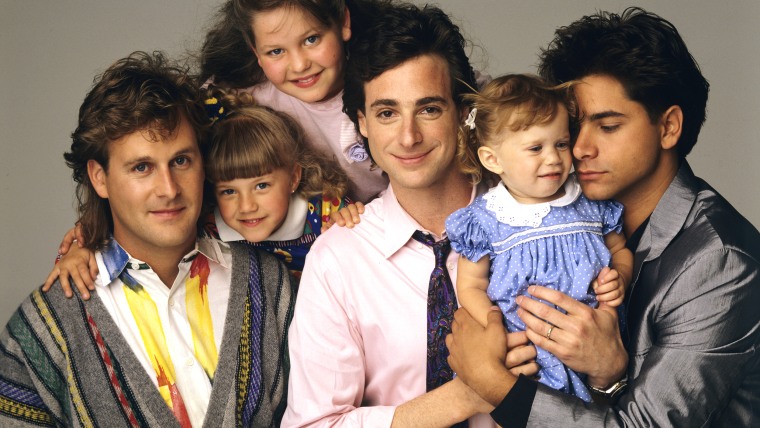 The majority of the teens possessed a surprising amount of knowledge of the original "Full House," despite the fact that the show premiered when many of their parents were likely teenagers. The majority were even able to recall some of the show's biggest catchphrases.
"You got it dude!" says Sabrina. "That's the one I remember."
"A catchphrase is one of those things where when you hear it, you remember the show," Geneva says. "I don't know why shows wouldn't have catchphrases today."
"We're so lame now," 16-year-old Reina adds. The teens actually seemed to be yearning for modern shows to have a little more of the cheesiness that "Full House" was known for.
RELATED: New 'Fuller House' video goes behind the scenes of revival: 'We are a family'
"I find it endearing," says Eric."No one likes real life," says 16-year-old Alicia. "Real life sucks. We like the cheesy stuff where it's all supposed to get better at the end."
Not all of the teens feel that reviving a once-beloved series is a good idea, however. A few stated that a show like "Fuller House" may not work for today's TV jaded audiences.
"Everyone in today's world is so critical of everything," Alix says. "Anything that's cheesy, people will be like, 'Oh I don't want to watch this.'"
All we can say to that is ... "How rude!"