Love is in the air. Well, at least it's on the screen.
TODAY asked you to pick the best romantic comedy of all time. That's right — to celebrate Valentine's Day, we assembled a bracket to find the film that melts hearts the most, the one that makes it skip a beat, the one we think about when we're watching other movies and feel unfulfilled.
Watch TODAY All Day! Get the best news, information and inspiration from TODAY, all day long.
So, start a roaring fire, open a box of chocolates and pop a bottle of bubbly because we finally know which rom-com is the one by which all others are judged.
And the winner is ... "You've Got Mail"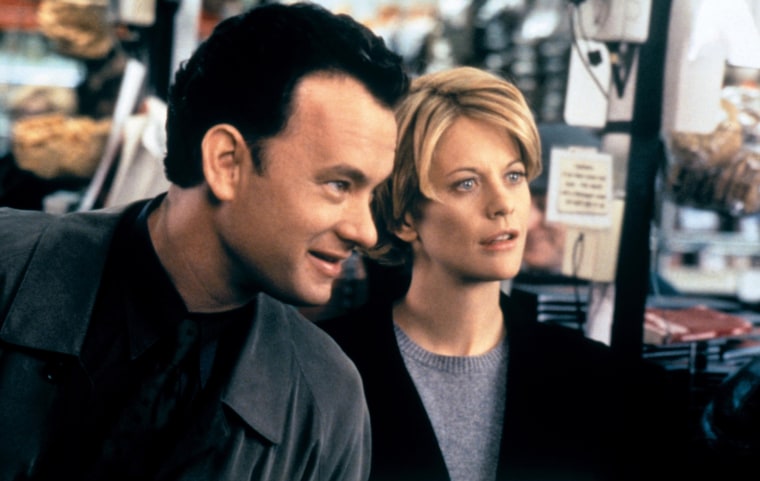 The 1998 Meg Ryan-Tom Hanks movie squeaked by the Julia Roberts-Richard Gere classic "Pretty Woman," capturing 53% of the nearly 9,600 votes cast, providing a measure of revenge for Ryan and Hanks, whose "Sleepless in Seattle" lost to "Pretty Woman" in the semifinals.
While "You've Got Mail" is basking in the monitor glow of its victory, we must offer our apologies to all the "Pretty Woman" fans out there, who may be nursing a broken heart this Valentine's Day.
And a big thanks to all the fans who participated in TODAY'S Rom-Com Bracket Showdown — we hope you liked it better than "Pirates of Penzance."