It's been 30 years (or so) since we first saw the "Ghostbusters" slime up the big screen, and this summer, they're roaring back in a highly buzzed-about reboot... but with one major difference.
This time, the people doing the "busting" are all ladies (Melissa McCarthy, Kristen Wiig, Kate McKinnon and Leslie Jones) and there's some special additional ingredient: TODAY's Al Roker is making a cameo!
He learned of his great good fortune during a TODAY segment last October, and on Thursday he reported back on what it was like to hang out on the set and meet the key players. Let's just say it was a slimy experience!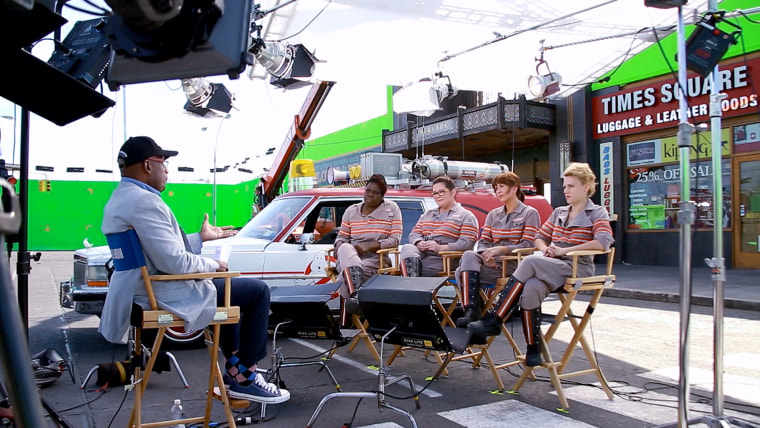 MORE: TODAY's 'Ghostbusters' superfan Al Roker to make cameo in new movie
"Women, we're doing everything," Jones told Roker during his set visit. "Why wouldn't we be able to bust ghosts?"
As director Paul Feig noted, a cast led by women was important to him. "I always love funny women," he said. "Growing up, I was an only child and had a lot of bullies and — all the male humor was always very ... lots of punching and insulting. So I'd always kind of run over to the girls and we'd all have fun making each other laugh."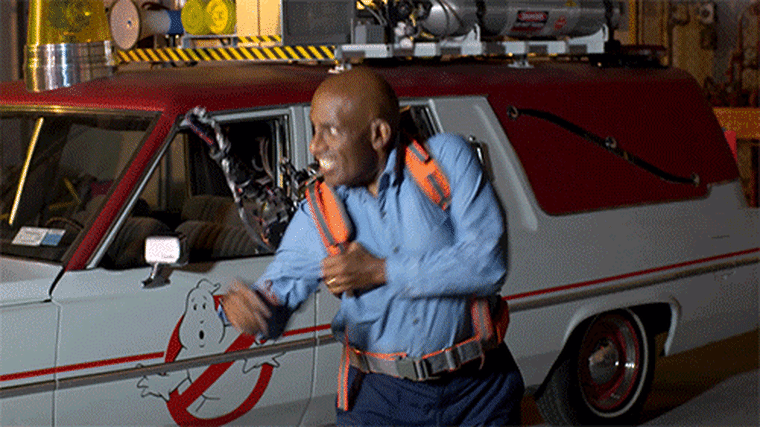 He's still doing it today. "I just found there's a different type of comedy that women seem to have. It's a little more fun and supportive and just goofy."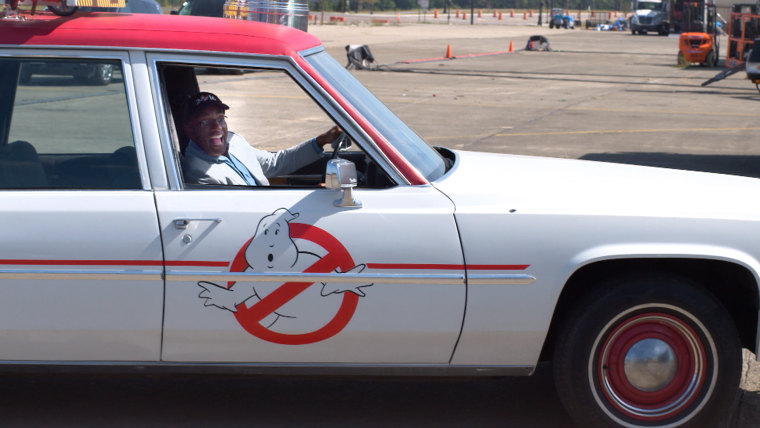 "What I want for Christmas is for him to carry me around for the rest of my life," quipped McKinnon about her director.
All well and good, but what about the slime? Clearly it wasn't being thrown by the cast or director. Oh, yeah: Give Al a proton pack and watch things get "nasty"!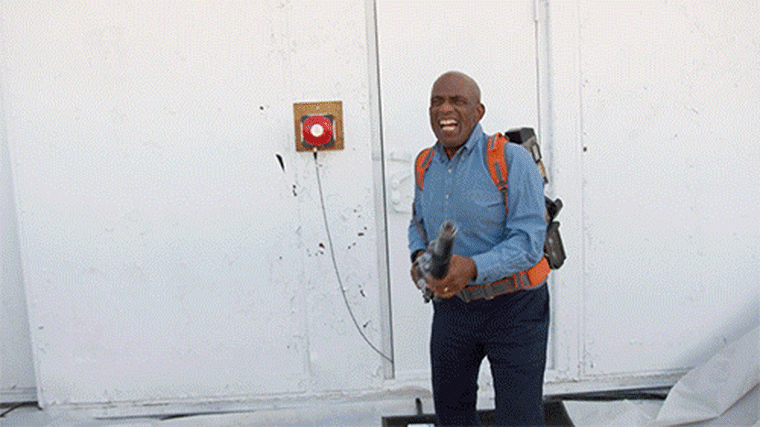 "Ghostbusters" opens in theaters on July 15.
Follow Randee Dawn on Twitter.