In the 1990s, we were told not to go chasing waterfalls and to get down with O.P.P. — all thanks to great acts like TLC and Naughty By Nature.
So on Wednesday, it was time to head "Way Back," in the parlance TLC's newest tune, and learn those lessons all over again ... on the TODAY plaza's Citi Concert stage!
All morning, both bands took to the stage to lay down some truly amazing beats and get everybody armed with harmony — as the Naughty guys might say. They're part of the "I Love the 90s — The Party Continues Tour," which is packed with classic hip-hop and R&B acts and will be touring all this summer.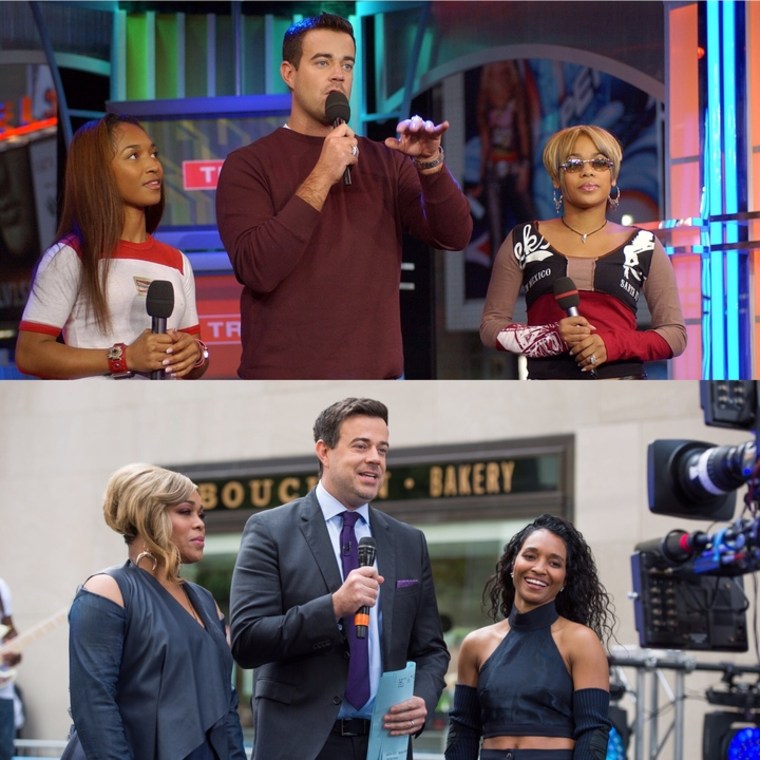 But first up on Wednesday: TLC! These days, they're a duo comprised of Tionne "T-Boz" Watkins and Rozonda "Chilli" Thomas; third member Lisa "Left Eye" Lopez died tragically in 2002. TLC was (and is) a band of smart, tough chicks who first formed in 1991, ultimately selling over 65 million records and earning four Grammys.
Lopez is "always with us in spirit," Thomas told TODAY between performances.
Their fifth and final self-titled album was financed on Kickstarter, and after two years of fundraising and recording, they're nearly ready for release. Plus, there's that brand-new song, "Way Back," which they performed (along with the classic "Waterfalls") on TODAY.
Check out the video for "Way Back" here!
Later on, Naughty By Nature performed a medley of "Hip-hop Hooray" and "O.P.P.," two of their biggest '90s hits. The band, comprised of Treach, Vin Rock and DJ Kay Gee has been together in one form or the other since the 1980s, and while they split in 2013 they came back together in 2015. Hooray indeed!
All in all, a trip back in time that still feels pretty modern to us! Stay tuned for updates and new videos as we get 'em!
Follow Randee Dawn on Twitter.