With Natalie Morales set to head out west for a whole new role on the show this summer, there will soon be an empty seat at the TODAY's Take desk — or rather, there would have been.
Instead, we've got another big announcement to make — Billy Bush is joining the TODAY team!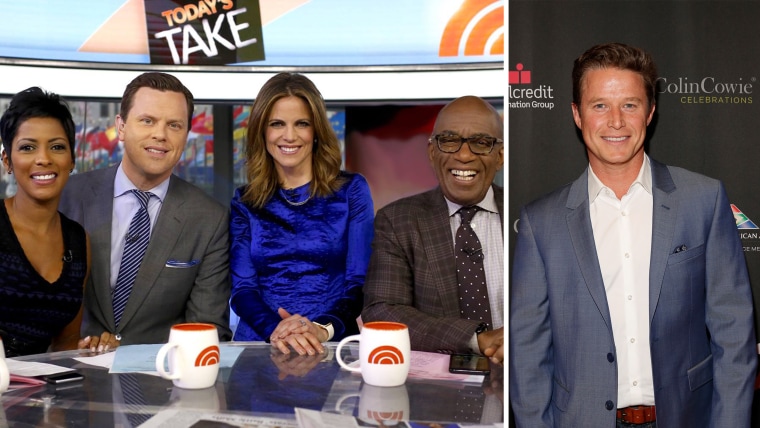 Billy is, of course, a familiar face to viewers. Not only has he long been a friend and frequent visitor to TODAY, he's also served as the host of "Access Hollywood" for the last 15 years and the co-host of "Access Live" for six.
So he knows his way around the news and the latest in pop culture — in other words, he's a perfect fit for this team.
"We love him — we love the man, and we're so happy he's joining our crew!" Willie Geist said when he and his fellow anchors discussed the good news Wednesday morning.
And he's not the only who feels that way:
MORE: Congratulations, Natalie Morales! TODAY anchor to head west
Expect to see a lot more of Billy around here soon. He'll join the 9 a.m. hour of the show starting in August, just as the Olympic games in Rio get underway.
"I think every Olympics we've had some great Billy moments," Natalie said of his past game-time appearances. "It's always fun."
"Now we're going to have a lifetime of great Billy moments on this show!" Tamron Hall cheered.
Follow Ree Hines on Twitter.