Viewers tuning into TODAY Thursday might have wondered if April Fools' Day was still in effect or if the anchors had skipped straight ahead to Halloween. After all, there was Savannah Guthrie and Carson Daly dressed up as Danny and Sandy from "Grease," and Natalie Morales, Willie Geist and Al Roker wearing white wigs!
But this was no holiday-related gag — they all donned special gear to get into the ring for a lip-sync battle.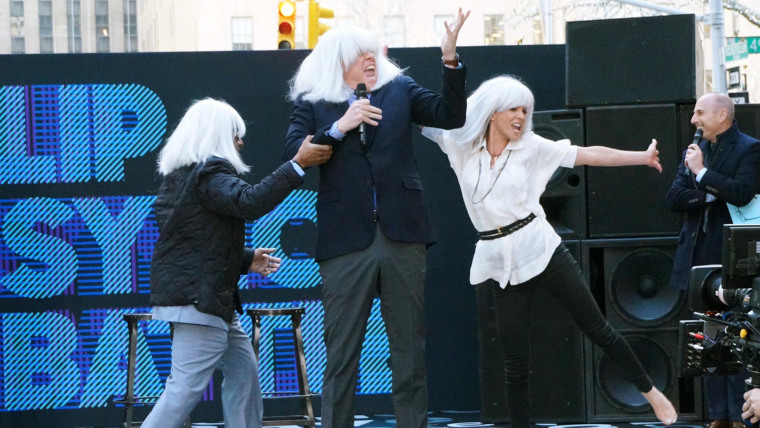 In honor of Thursday night's premiere of "Lip Sync Battle," a spinoff from "Tonight Show" host Jimmy Fallon's popular bit, the anchors took to the stage to go head-to-head (or wig-to-wig, as it turned out) to sing "Grease's" "Summer Nights" (Guthrie and Daly) and Sia's "Chandelier" (Morales, Geist and Roker).
Chrissy Teigen, who provides color commentary on the new show, was also on hand to help Matt Lauer judge the ultimate winner. She's already seen several episodes featuring famous faces lip-syncing to their favorite artists, often done up in some seriously outrageous outfits.
She also promised she's "brutally honest" with her opinions on the show — even when her husband, John Legend, showed up in parachute pants to rap some MC Hammer. "I was too hard on him," she admitted.
There was some backstage practicing before the big event:
But eventually, everyone had to get out to the battle on the plaza!
Daly and Guthrie clearly had that summer lovin' chemistry going ...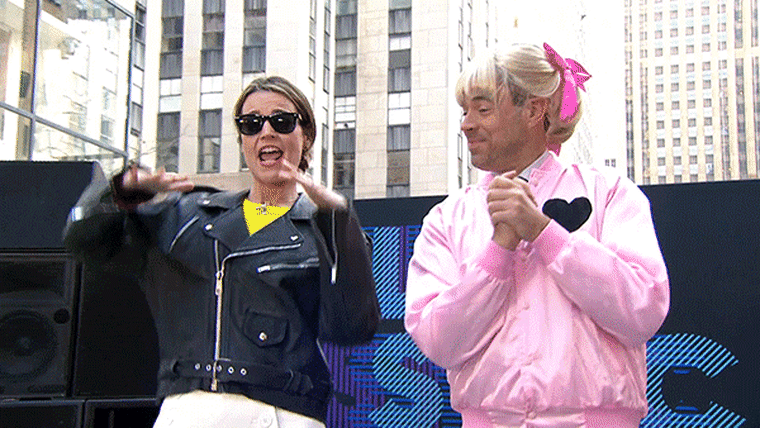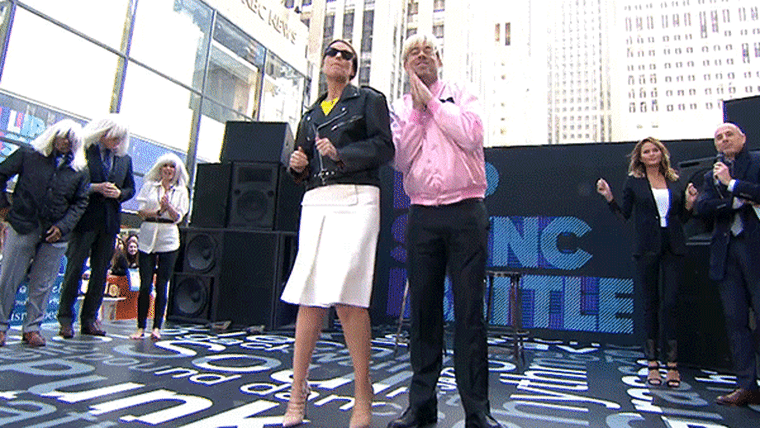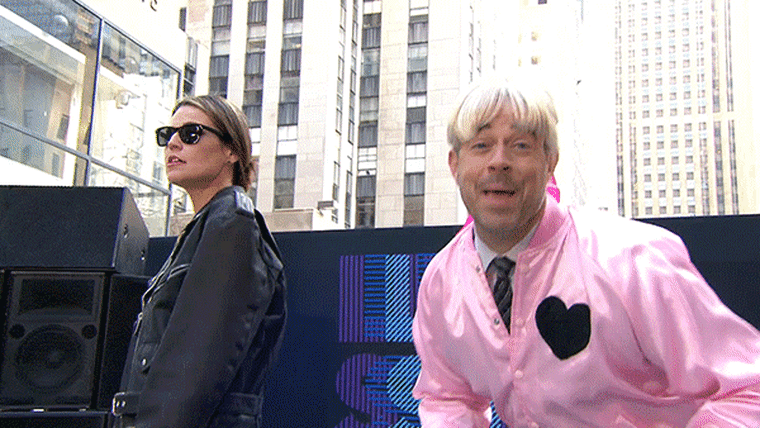 ... but it really was hard to beat Morales leaping around the stage in her bare feet, a la the "Chandelier" video.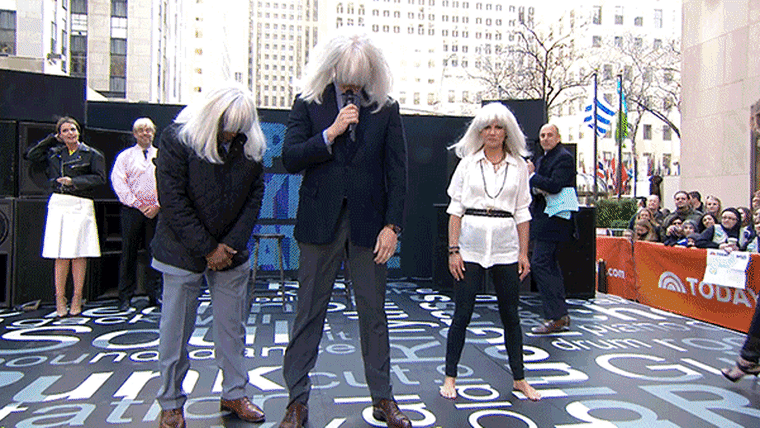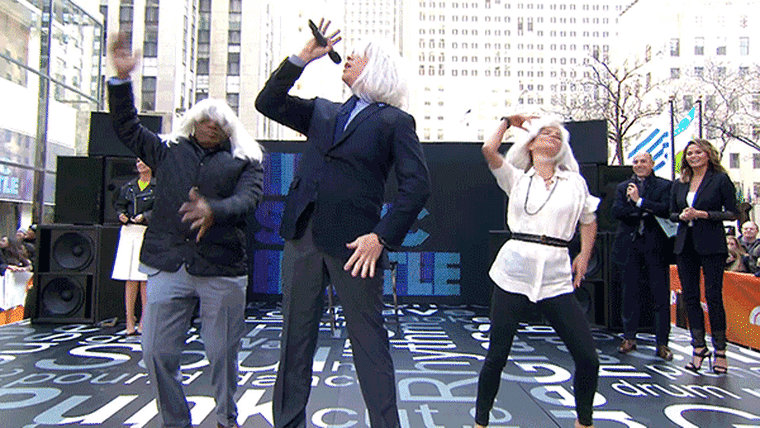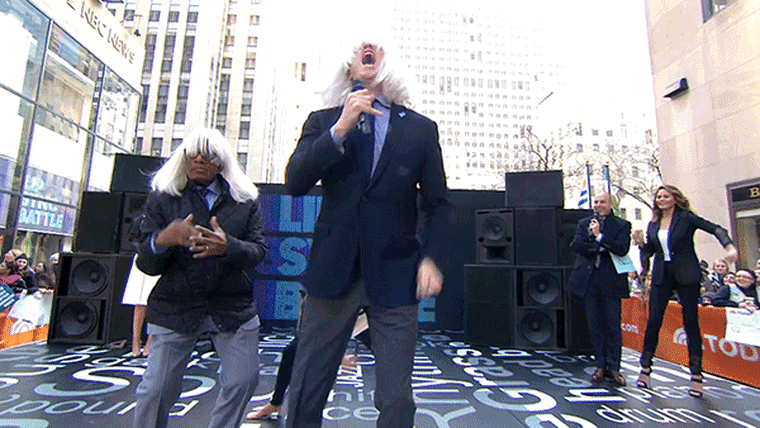 "I'm humiliated for you," laughed Lauer when it was all over.
So who was the ultimate winner? The bewigged trio themselves.
"This is so fantastic," grinned Roker. "I know Jimmy Fallon is rethinking this whole idea."
Hey, Morales really wanted this, and we respect her dedication:
"Lip Sync Battle" premieres on Spike Thursday night at 10 p.m. ET.